---
Ways to prepare your home for winter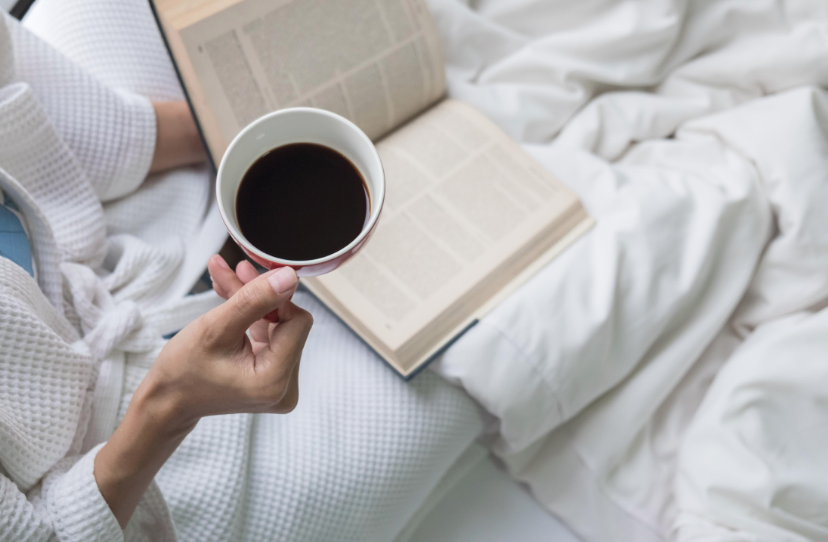 From securing your windows to getting your heaters in working order, preparing your Hermanus home for winter will ensure that you and your family are warm and cosy during this cold season.
Keep out unwanted creatures
In the cold seasons, human beings are not the only living things that seek warmer places. Creepy crawlers also tend to try and get out of the cold when the temperature drops. Check your wall for any gaps or cracks in which these crawlers can get passed. You can fill the gaps with caulking, a material used to seal joints or seams. Be sure to also check your windows and pipes for any spaces that crawlers can fit through. Bigger spaces can be covered with a mesh to prevent animals from entering your home. Trim your tree branches and shrubs around your foundation to keep the bugs and rodents away.
Get those heaters ready
When last did you use your heaters? About a year ago we presume. Take them out from storage, give them a good clean, and switch them on. It is wise to clean your heaters and get them inspected before you plan to use them for the winter. Once sediment builds up on your heater it may cause your heater to work less efficiently, or even worse - become a fire hazard. Be sure the spot you choose for your heater is safe and not close to inflammable objects, rugs, and curtains.
Create a warm and cosy spot
As the winter days get shorter and the nights get longer, it becomes such a temptation to have those early nights. Create a warm and cosy spot where you can curl up and enjoy a good read or get some work done. Keep your quilts and blankets close by, a few pillows, a spot to keep your hot chocolate or tea, some good lighting, and you will have the best winter hideout in the house.
Switch the settings on your ceiling fan
Your ceiling fan can keep you cool in the summer. But did you know that it can also help you stay warm in the winter? All you need to do is reverse the direction that the fan turns - from counter-clockwise in the summer to clockwise in the winter. As warm air tends to rise to the ceiling, you can run your fan on its lowest setting in a clockwise direction. This method will push the warm air back down to you.
Cover up cold floors
If your home has tiles, hardwood or concrete floors, it is time to invest in a rug or two. Aside from being an easy and effective way to cosy-up your home in winter, having a rug will also make the room look nicer and warmer.
Prepare your safety kits
With the uncertainty of Eskom and loadshedding, it is wise to prepare for the likelihood of power cuts or failures. Ensure that you have enough candles and batteries for your flash lights. Try to keep a non-electric light source in every room, and inform family members as to where they are. In the event of a power cut, they will be able to easily find them in the dark. Furthermore, ensure that lit candles are not placed near inflammable objects as they can easily start fires.
While some of these ways to prepare your home for winter may cost a little, in the long term they can help you save tons of money that can be used for other purposes. You and your family will also be happy with your warm and cosy humble abode all winter long.
Author:Hermanus Property Sales.
---
Things to know before you buy a home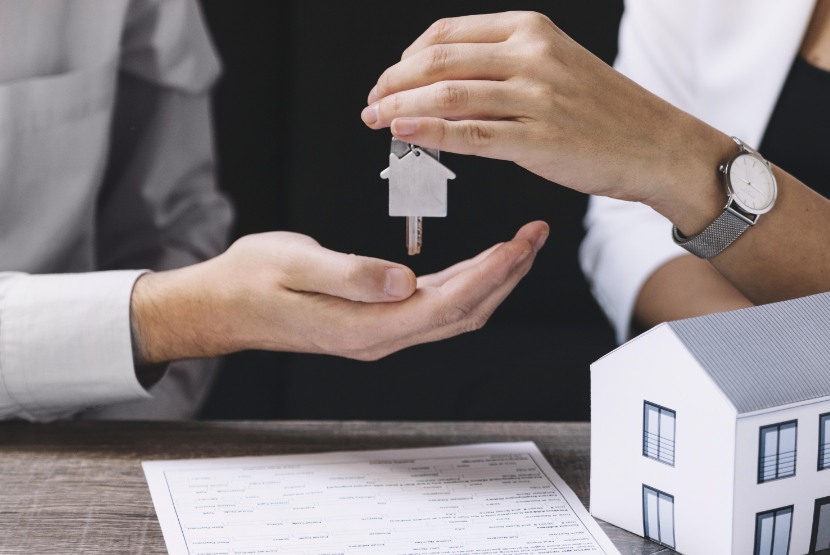 Buying the perfect property can be a very stressful and challenging process, be it your first or your next home. It is wise to do research on the type of home you want, the area, and even the property market before you put ink to paper. Here are a few things to know before you buy a home:
Buying a new home is one of the biggest financial commitments you can make in your life. However, before you go ahead and purchase what you think your dream home is, take your long term plans into consideration. Do you plan to live in the same area? Will you be getting married or plan to have more than one child? Do you perhaps want pets? While it may be too soon to think of some instances, having a plan for the future will greatly help you in finding the right home for you and your future family.
Nerina Heyns, Principal at Hermanus Property Sales Onrus/Sandbaai suggests key areas to consider before buying a new home. "Can you afford a new home? The bank will grant you a loan with repayment of roughly a third of your gross income. They take into consideration all other debts as well as e.g. credit card limits. Although you may use your credit card sparingly, the credit card limit will be taken into consideration."
You should avoid falling into excessive debt as this is not a good reflection on your credit scores. Lenders and financial institutions will look into your debt-to-income ratio to establish if you are worth the risk of granting a loan to. By reducing your debt in time makes your finance profile look more attractive. If you need to to build a credit history then make frequent payments on a small debt.
Cut down on your monthly expenses and avoid spending lavishly on the things that you do not need. If you really need something then shop around for the best deals and pay the least amount you possibly can. The more money you are able to save, the bigger the amount for your deposit will be.
"You should consider buying the worst property in the best neighbourhood and not the other way round. Property is always an investment, therefore one must consider the resale value of a particular home when purchasing. Ensure that the neighbourhood is sought after and not one where the property values are dropping due to uncontrollable factors." adds Heyns
Be aware of the hidden costs that are involved in buying a new home. These extra costs are not added to the advertised priced of the home and can include; deposits, transfer duty tax, transfer/bond attorney costs, rates and taxes, levies, home insurance, as well as repairs and maintenance.
Constantly changing jobs is not a good sign of stability. Lenders tend to look for job stability when evaluating if you are able to pay back your loan. Generally, a three-month bank statement and salary slip is requested by the lender to be used as proof that you are receiving a stable income.
"It is the biggest investment most people make in their lifetime, take your time and make an informed decision," concludes Heyns
Buying a new home can be a very exciting yet stressful process. Knowing the ins and outs for every step is crucial as it can save you tons of money. Contact Hermanus Property Sales for expert property advice and we will help you find the perfect home for you and your family.
Author:Hermanus Property Sales.
---
The benefits of working from home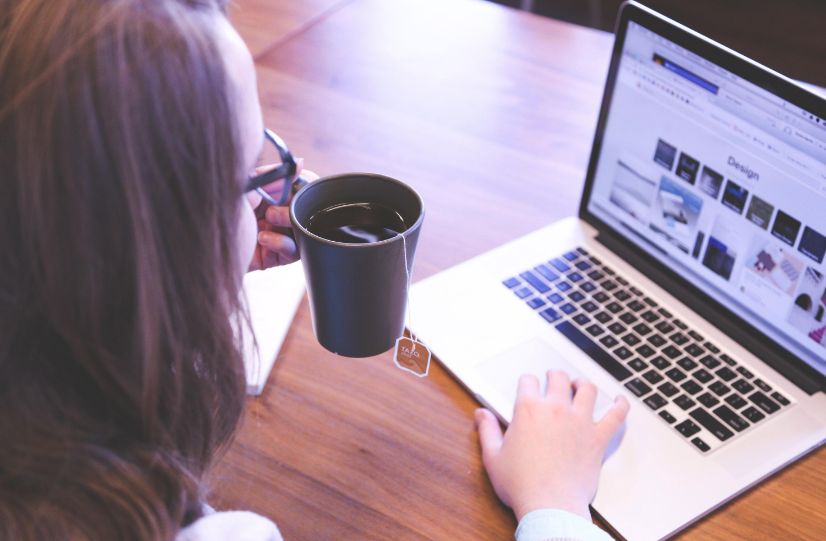 Waking up each morning can be a drag for most people. Being stuck in an air-conditioned office all day, every day can even sound like a nightmare. After all, who wouldn't rather be soaking up the beautiful Hermanus sun? Working from home never sounded better, here are some of the benefits of working from your humble abode:
You work when you want to
Working from home allows you the freedom to work when you want to. You get to choose your own hours and set your daily goals around your day. If you prefer working from midday, or perhaps you prefer to have a nap in the afternoon, you get to choose what works best for you. If you are the caretaker of your family, working from home allows you to manage your home and career at the same time. Perhaps you enjoy preparing breakfast in the mornings as well as healthy dinners for your loved ones, the benefit of working from home allows you to be the "Best Mom or Dad" to your kids. It is important that you do not procrastinate and avoid getting any work done. Be strict about your daily goals and stick to your deadlines.
You save on daily costs
Apart from escaping the hustle and bustle of morning and afternoon traffic, you get to save on the daily costs involved in travelling to work each day. With the ever-increasing price of fuel, working from home eliminates the hefty weekly costs of fuel. You can save up to R1000 per week, depending on your car and the distance you would travel to get to the office. You would minimize the stress from sitting in traffic and save travelling time too. As your car will be parked at your residential premises, while you work from home, your insurance premiums will also be lower. Your car's mileage also stays low as you would not be using it as much. This, in turn, prolongs your services and wear and tear of the car. If you had to take lunch to the office daily, chances are you will still end up buying food or going out for lunch with your colleagues. By working from home you get to save a ton of money on food and you are able to whip up a cost-effective snack when you feel for a bite.
Eliminates office politics
While engaging with work colleagues can be healthy, some people work best when they are on their own. You will avoid the idle chit-chat and unwanted drama, as you can be more focused on yourself and your goals. Working from home and without others to get in your way or distract you can be beneficial to your tasks. However, you cannot avoid family or friends from popping by unexpectedly and disturbing you. The best solution is to be honest and alert them that you have an important deadline to meet.
Your office can be anywhere you want it to be
Working from home does not always mean that you have to "work from home". As long as you have everything that you require to complete your tasks you can work from anywhere in the world. Work while you are on holiday, out having a coffee at the mall while taking in the glorious Hermanus breeze, your office can be anywhere you want it to be.
Each person's benefits of working from home may be different from the next person. They are determined by your career path, personality, family, as well as your home. If you are planning to work from home and require a bigger space or simply wish to move to a better location, contact Hermanus Property Sales today. Your seaside office awaits.
Author:Hermanus Property Sales.
---
Securing finance to invest in Hermanus
Do you dream of owning your very own piece of heaven in the lovely town of Hermanus? Who does not! It's time to take that leap and purchase that dream home you always wanted. Holiday home or as an investment, it is important to take the necessary steps required in securing your finance for a profitable and savvy purchase.
While you may not plan to live at your piece of Hermanus haven, the new property can serve as an extra stream of income should the intention be to buy-to-rent. The property can ideally serve as an investment that will increase in value over the years. You also have the option to put up your current home on rent while you enjoy the luxurious views of your new Hermanus home.
Ideally, the location and property type is important and will influence the rental amount that can be requested by the owner. Hermanus is a popular destination, therefore having a property on rent can achieve more than the average recommended a rental price.
Buying your second property is easier than when you bought your first. You also do not need to use up all your savings as a deposit. If you are a stable property owner you can leverage the equity of your current property towards your second property.
How to secure finance
There are many options available for buyers to gain finance for new investment. They include financial institutions, banks, and money lenders in the market. However, it is vital to secure finance via a reputable and trusted source.
A specialist from the asset-based loan division from the financial source you have chosen should deliver highly responsive and personal service to your property finance requirements. If the financial institution is not meeting your needs or deadlines it is best to shop around and not delay the financial process any longer.
How does the loan process work:
• Make contact with the chosen financial source. Email and online forms are the fastest way that will avoid you sitting in queues. A loan consultant, or mortgage originator, is your best option here. They know exactly what paperwork is needed and they will come to you. This could make your life easier.
• Compile all relevant and important information regarding the planned purchase to present to the company.
• In some instances, the financial source may visit the property concerned to ensure that it is a good investment.
• After the financial source evaluates the property, then the loan arrangements can be finalized if there are no further obstacles.
• Depending on the size and nature of the property, the time a loan takes to be approved may differ for each individual. Your history with the financial source also plays an important role with regards to the duration of the loan process.
When taking out a loan, financial institutions, banks and lenders require important documentation which will help secure your loan. These may differ when buying it in another entity other than a natural person, but will include these documents:
• Copy of your ID document.
• Proof of income.
• Latest 3 months personal bank statements.
• Personal assets and liabilities statement for loan amounts over R1 500 000.
• Copy of the purchase agreement.
• Copy of your marriage certificate or ANC Contract (if applicable).
Investment Opportunity
If you are looking to invest in a residential property you do not want to miss out on this fantastic offer in Hermanus:
5 Bedroom Golf Estate For Sale in Fernkloof Estate
Flanked by Pristine Wetland, this sparkling new 5-bedroom home with top of the range finishes and meticulous attention to detail awaits its first "modern family". Situated in a quiet enclave with luxurious views and enveloped by the famous Hermanus Golf Course, the double volume entrance hall sets the tone for the magic that lies beyond. Open plan perfection and beautifully designed accommodation plus a sheltered fun pool invites you to fall in love.
Buying an investment property can be a daunting process. Contact Hermanus Property Sales today to secure your investment property today!
Author:Hermanus Property Sales.
---
Archive
April 2019 How to buy property in the digital age
April 2019 Tips on how to save for a home
March 2019 Reasons to love Hermanus
March 2019 How to stage your home
February 2019 Tips to sell your home quickly
February 2019 Top home organizing tips for 2019
January 2019 Keep your home and family safe this festive season
January 2019 Budget tips for new homeowners
December 2018 How to revamp your home for the holidays
December 2018 Hidden costs to consider when buying a home
November 2018 How To Start Your Property Investment Journey
November 2018 More People Taking Up Residence In Hermanus
October 2018 Getting Your Home Ready For Sale This Spring
October 2018 Five Reasons To Invest In Hermanus
September 2018 Modernity and History Meets in Voelklip
September 2018 Making Your Home More Pet-Friendly
August 2018 Westcliff: Affordable Coastal Homes in Hermanus
August 2018 Keep Your Property's Value By Keeping it Maintained
July 2018 Should You Buy a Lock-up-and-Go Holiday Apartment?
July 2018 Beautiful Sea Views in Berghof
June 2018 Find What You Have Been Looking for: Fernkloof Golf Estate
June 2018 Your Home Buying Questions Answered
May 2018 Heaven is a Place in Hermanus
May 2018 The Benefits of Bungalow Living
April 2018 Should You Buy a Second Home as an Investment?
April 2018 Auvergne: Vermont's New Exciting Residential Estate
March 2018 Building Your Dreams in Chanteclair, Hermanus
March 2018 A Cost Effective, Eco-Friendly Guide to a Healthier Household
February 2018 Smallholding Promises Holistic Lifestyle for R18m in Hermanus Lagoon
February 2018 What You Want to Know about Refinancing
January 2018 Things Not to Be Missed in Hermanus this 2018
January 2018 Retire Close To Nature in Vermont
November 2017 Creating a Sensational Outdoor Entertainment Area for Summer
November 2017 Vacation or Staycation: Investing in Hermanus Properties
---
The main business sectors of Hermanus include:
Schools and Care Facilities
Schools in Hermanus vary from public to private and include pre-primary schools to high schools. UNISA students are also able to take their exams and tests at the Fernkloof Hall, making this a great place for all study types.
Accommodation
With the constant influx of tourists in and out of season our accommodation choices range from Hotels to Backpackers, with all of them making sure that your stay is an unforgettable one.
Food & Wine
Hermanus offers so many different restaurants for all tastes, from fresh seafood to a quick takeaway. The wines on offer are also various and can be found a local wine retailer or at the wine farms themselves along the Hemel en Aarde (Heaven and Earth) Valley.
Shopping & Supermarkets
Hermanus hosts many unique and beautiful boutiques within its limits, which cater for almost every style of clothing that one could want. The supermarkets and superettes are also plentiful, with brands like Woolworths, Checkers etc. being found in the centre of town.
Medical Facilities
Hermanus houses both private and public hospitals, all of which are kept in great condition. The provincial hospital on the edge of town has been upgraded to ensure that all patients are cared for correctly.
Tourist Attractions & Activities
There are many attractions and activities that families, couples, adrenaline junkies and relaxed tourists can enjoy. Each activity/attraction is tailored to you, making it a fantastic and memorable experience.
Real Estate
With Hermanus booming it is little wonder that the real estate market has increased. From holiday homes to permanent homes, from seafront to mountainside; Hermanus offers the buyer a vast array of choices.
Arts & Culture
The beauty and magic of Hermanus has attracted many famous artists. The town has thus become home to a number of Galleries that house both local and international works.
Sport & Leisure
If you're on holiday or living here, health is important and Hermanus offers many different gyms, health shops and training facilities for all ages and abilities.
This is only a fraction of what our beautiful town has to offer and is the perfect place to settle down and enjoy a calm and scenic living experience. If you're thinking about relocating to this beautiful seaside town feel free to view the beautiful houses and apartments for sale through Hermanus Property Sales.
Advertorial by Hermanus Property Sales