---
Great Christmas lunch ideas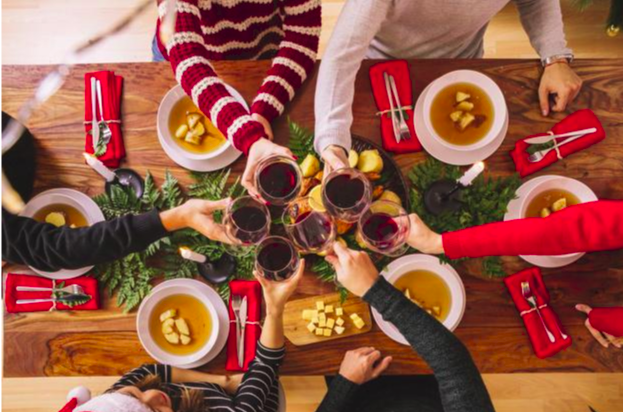 Are you planning to host an epic Christmas lunch this year, but have no idea what you should prepare? Do you go with three main dishes or four? What about appetising drinks to compliment the flavour of the scrumptious meal? Here are some much needed Christmas lunch ideas to wow your guests with:
For the table settings, play around with reds, greens, and golds to keep the Christmas spirit alive in your decor. Take out the fine china and shine your silvers, your guests are sure to love it. If you are in the beach then add earthy elements such as pebbles, candles, or greenery.
Leave a little note with your guest's name to add a bit of personalisation to the menu. A Christmas cracker is bound to add the fun element to your table. Do not forget to add ambience to your home by playing some cool Christmas songs.
Christmas lunch ideas can take a long time finalise and often planning your drinks tends to fall by the wayside. Savvy hosts can have a big batch of punch on hand for guests to help themselves. Cranberry Sangria, Pomegranate Ginger Paloma, Cranberry Mimosa, and Citrus Whiskey Punch are great Christmas punch ideas that your guests can have upon their arrival.
Christmas lunch menus should be planned days before the big day to ensure that you buy everything you need to make the perfect meal. In South Africa, it is customary for friends and family to share the cooking load by preparing some of the dishes.
While you are busy in the kitchen on Christmas Day, it is also important to enjoy time with friends and family who have come over to spend the day with you. Many family members are more than willing to lend a helping hand on the big day so accept the assistance if needed. Whatever it may be, these easy Christmas lunch ideas will certainly leave a lasting impression on your guests and in turn, they will remember the day as one of the best Christmas Day's ever.
Christmas is the time for connecting with family near and far, and these Christmas lunch ideas will help you spread the Christmas cheer this holiday season. Hermanus Property Sales wishes our clients a Merry Christmas and a prosperous 2020.
---
Great housewarming gift ideas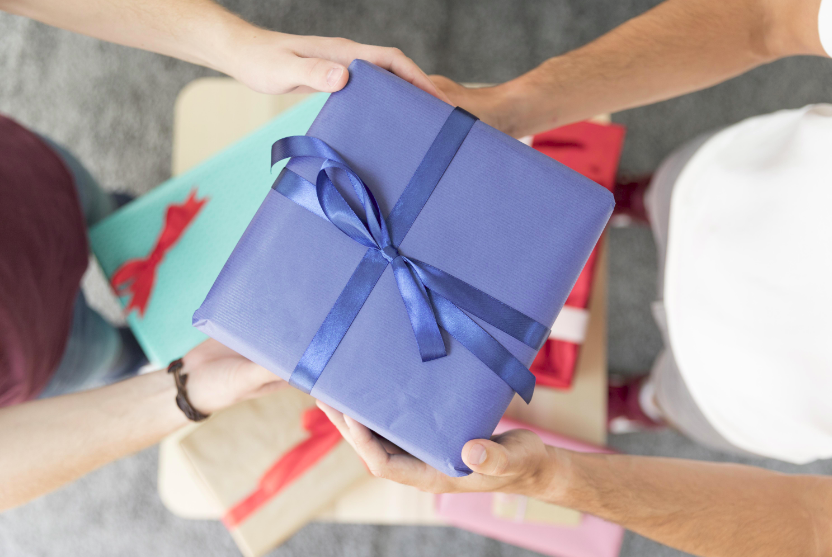 Housewarming gifts are a great way to congratulate your hosts on their new home after all a new home is a big reason to celebrate. In some cultures, traditional gifts include salt to keep life flavorful, bread is so the family never goes hungry, and a broom to sweep the family's troubles away.
There is no need to go overboard in expenses for a housewarming gift, ultimately it is the thought that counts. If you want to put a spin on the traditional gifts here are some good ideas:
Keeping with the theme of salt and flavour, a salt shaker and pepper mill set would make a lovely housewarming gift. You can take it up a notch with a complete spice rack. South Africans are fond of their cooking herbs and spices from the masala, nutmeg, cinnamon, to mint, basil and sage - so you are bound to give a much-needed gift.
Compliment the thought of bread with some scrumptious goodies from the local bakery. Cakes, scones, jam tarts, muffins, and cupcake desserts are always a winner at housewarmings.
If you do not wish to get a broom, how about a laundry basket with cleaning items for your loved one's new home. Household items like sponges, paper towels, dish-clothes, cleaning detergents, and other cleaning agents may be just what they need, and if not now then it will save them a few bucks in a month or so. If your host prefers to go all-natural, then a gift basket of reusable towels, vinegar, baking soda, dish soap and lemon juice should do the trick.
If you do not want to go the traditional way here are some cool housewarming gift ideas that are sure to be just perfect for your hosts:
Potted plants
Brighten up your host's new home with colourful flowers or a potted plant. According to Feng Shui tradition, giving your host a three-stalked bamboo wrapped with red ribbon will bring good luck to their home. Other good plants include jade, aloe, or even fresh herbs like mint and parsley in lovely decorative pots. These potted plants will look great on the kitchen table or coffee table.
Alcohol
South Africans have gotten into the habit of taking over a bottle of wine or a 6-pack of beer for a housewarming party. Complimenting gifts include cheese or biltong, wine, whiskey, or champagne glasses, creative bottle openers, and ice trays.
Tool kits
Be it a box of essential mechanical tools like a hammer, measuring tape, wrench, screwdriver, or perhaps a braai tool kit, these make great housewarming gestures. If your hosts have moved into their first home chances are that they have not even considered tool kits until they need them.
A fancy candle
A nice candle can evoke feelings of warmth and a sense of belonging in a home. You can opt for pretty tea light candles with a fragrance diffuser set or larger scented candle to customise the ambience of the room. Don't forget to include a lighter or a box of matches with the candle as well, these things are bound to go missing when moving.
The ideal gifts you can give to your gracious hosts are the ones that are both practical and sentimental. The best bet is to choose a housewarming gift that suits their style and personality which will add value in their new home. Contact Hermanus Property Sales today if you or your friends are in the market for a new property.
Author:Hermanus Property Sales.
---
Going on holiday? What about your furry friends?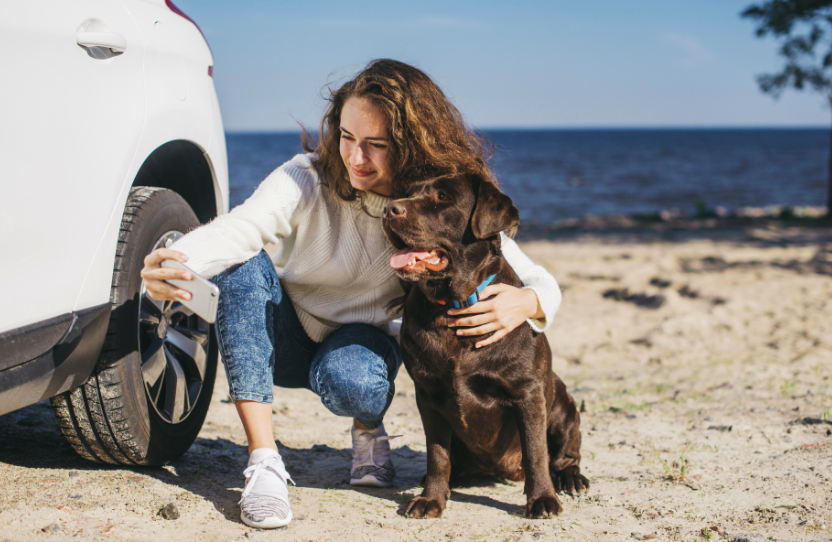 Planning a getaway this festive season and keen on taking along your furry friends? Have you considered the nitty gritty that comes along with going on holiday with your best friend? Here are a few tips to take into account before you pack your suitcases.
Research is key - along with finding out everything about your holiday destination, also make inquiries about how pet-friendly the area is. Does the hotel offer pet-friendly accommodation? Are there pet policies at the attractions you will be visiting? What about pet-friendly restaurants? If your holiday involves leaving the country, take note that along with your passport some countries may require one for your pet. In some cases, health certificates and/or vaccinations may also be needed. Travel insurance is also a great option in the event that your pet gets sick as a result of different surrounding.
Here is a list of items you may want to take along with you for your pets:
- Leash
- Seat or crate/kennel
- Water and bowl
- Treats
- A toy
- Blanket/dog bed
- Waste bags
- Medication
- First Aid Kit
- Your pet's medical records
- Health certificate
- Grooming supplies
Flying with pets
If you decide to fly along with your pets ensure that you use a pet-friendly airline. Several airlines do allow small pets to travel with their owners in the passenger cabin as long as the pet carrier meets the weight requirements. For bigger pets, some airlines allow passengers to stow them in the cargo hold. This can, however, be a stressful process for your pets. The best bet is to discuss this process in depth with your airline or travel agency when booking your tickets.
Travelling by car
Days before going on your trip take your cat or dog on short drives to familiarize them with this concept. Get a safe and secure well-ventilated crate or carrier large enough for your pet to stand, sit, lie down and turn around in. Feed your pet a light meal three to four hours prior to departure and avoid feeding them in a moving vehicle-even if it is a long drive. Remember, dogs are much like humans and need to stretch their legs and relieve themselves so plan regular stops on the way.
When making a stop avoid leaving your pet alone in a parked vehicle. Think about it - on a hot day, even with the windows open, a parked vehicle can instantly become a furnace, leaving your furry friend with a heat stroke or worse. Also, in cold weather, the vehicle acts as a refrigerator - holding in the cold and causing your pet to freeze to death.
Ensure that your pet has a microchip. In the event that your pet runs gets lost the microchip can assist with identification. Also, put a collar on your pet with a tag imprinted with your contact details.
However, if you decide to go on holiday without your pets make sure you take the necessary steps needed to ensure their safety and health are not jeopardized. Some great options include:
- Make use of a pet sitter.
- Get one of your family members or friends to take care of your pet while you are away.
- Buy enough food for the duration of your trip to avoid the pet sitter or family member buying the wrong supplies.
- Book your furry friend into a pet hotel.
Once you and your furry friend return from your holidays it would be great to go to a home you love. Contact Hermanus Property Sales today if you and your pets are in the market for a home.
Author:Hermanus Property Sales.
---
Gardening 101 - Expert tips for beginners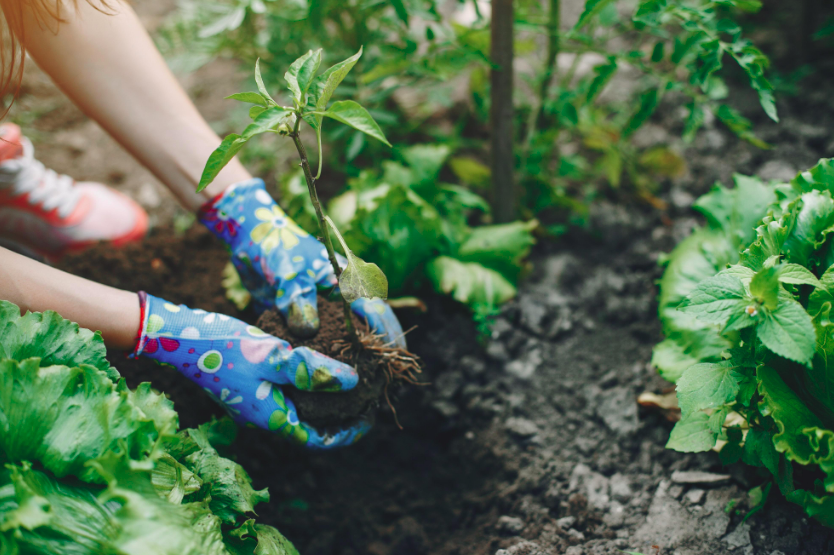 Gardening helps to reduce stress, anxiety, and depression. It is also said to increase life satisfaction and improves the quality of life. Gardening is a great activity which can involve the whole family getting their hands dirty. If you lack those green fingers but want to make your garden flourish, here are a few great tips.
The right spot counts
The spot you choose is vital as it determines the type of garden you can grow. If you plan on growing your own vegetables bear in mind that most vegetables need six to eight hours of sunlight each day to grow well. However, leafy vegetables such as lettuce require much less sunlight - about four hours per day. For a first time gardener, tomatoes, cucumbers, lettuce and herbs such as basil are good starter choices.
Plant in healthy soil
Ensure that the soil is right and healthy for your flowers or vegetables. You can start by adding compost or aged manure to your soil, water, and then cover in a natural mulch. Mulch is a layer of material which is applied to the surface of the soil. It helps keep the soil moist, improves fertility and the health of the soil. Mulch further reduces weed growth and enhances the visual appeal of the garden.
Get the right tools
Your preference for gardening tools depends on the type of garden you are going for. For instance, for an in-ground plot, you may need a tiller or a hoe, yet for a raised-bed garden, you may require a rake. A good pair of garden gloves and shoes are also quite handy when gardening. Other tools include; a hand trowel, pruning shears, digging shovel, spade, hose with spray nozzles, or a weeder.
Plant and tend to your garden
Once you have decided on what vegetables or flowers you want in your garden, plant the seeds and tend to them. Remember, most vegetables need plenty of water and in summer you will need to water more often than in other seasons. Aside from regular watering, do not forget to remove any weeds that may spring up.
Tertia Steyn, Property Practitioner at Hermanus Property Sales, highlights the popular flowers and trees that homeowners in Hermanus enjoy having in their gardens; "Homeowners in Hermanus like to see green when looking through a window rather than onto a hard concrete wall. You could plant Trachelospermum jasminoides - Star Jasmine - to soften a boundary wall or Trachelospermum jasminoides. If a house is used as a second home, then an evergreen low maintenance garden would be preferred by prospective buyers. If you do want to have flowers, then consider indigenous flowers as it is more water-wise."
The following indigenous trees are good options for Hermanus:
- Harpephyllum caffrum
- Olive frantoio - open root trees
- Platanus acerifolia
- Syzygium guineense
- Lemon Eureka
- Celtis africana
Steyn discusses how a home's garden can attract potential buyers in Hermanus, "Buyers prefer well-groomed, indigenous and low maintenance gardens when looking for a property. Staging your outside entertainment area in such a way that prospective buyers can see themselves in the space with their family and loved ones, is what you want to achieve. Clients are generally not interested to do a complete make-over of a garden. That is why it is a good idea to ensure that your garden is in mint condition before going to the market."
"If there are gravel or paved blocks around your house, make sure it is weed-free. Remove any dead plants or unsightly objects around the house. The cleaner the lines and neater space, the better chance you have to attract buyers." she further advises.
If you are in the market for a home with a blossoming garden contact Hermanus Property Sales today and we will help you find the perfect property.
Author:Hermanus Property Sales.
---
How to fireproof your Hermanus home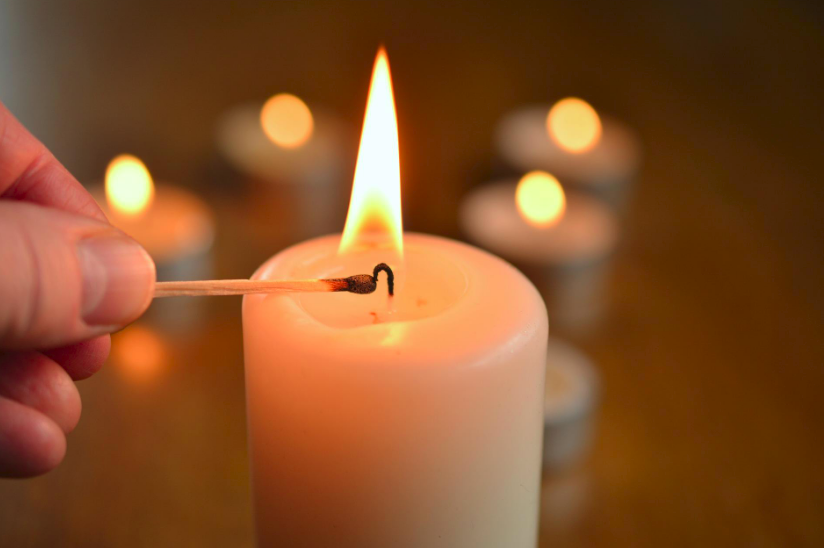 While fire is used as a heating agent, it can be extremely destructive. During the summer months wildfires generally increase in frequency and intensity in the Western Cape, however a small electric mishap can also lead to a large fire in your home and burn all your contents - if it is not put out on time.
Prepare yourself for a fire
Ensure that your emergency numbers are clearly displayed near your home telephone, and is easily accessible on each family member's smartphone. For example: Contact numbers for Fire & Disaster Management in Hermanus
General enquiries - 028 313 8980
Emergency contact - 028 312 2400
Taking into consideration that a fire can start at just about any moment, the wise thing to do is to have an evacuation plan in place. Every family member needs to know what the quickest escape route is should a fire break out. Furthermore, fire extinguishers and blankets should be easily accessible for all. Advise family as to where they can be found in an emergency.
Create an emergency box incase if a disastrous fire breaks out. This box should contain important documents that you would need if you were to evacuate your home or in the event that your home is destroyed by a disaster. Another wise move would be to have a digital record of copies of insurance policies, birth/marriage/death certificates, the titles to properties and cars, copies of drivers' licences, living wills/power of attorney documentation, and any other vital documents.
Get a professional inspector to physically view your property. They can offer recommendations for fireproofing each part of your property.
Prepare your home for wildfires
While wildfires play a crucial role in our ecosystem, it is important for homeowners to reduce their risk to ensure that their homes are fire resistant. Here are a few tips to help residents in Hermanus protect their homes from wildfires:
- reduce the fuels you keep in your home,
- remove overgrown, dry or alien vegetation from your property,
- keep woodpiles, chemicals and other flammable materials away from the property structure, and
- cover the air vents as well as the gaps in the roof to prevent embers from getting caught inside.
Prevent your home from fires
- Make sure that your fire extinguishers are regularly serviced.
- Install a smoke detector as it acts as an early warning detection of a potential fire.
- Clean your gutters regularly as dry leaves in rain gutters can easily catch alight.
- Inspect your property on a regular basis and identify and eliminate potential fire hazards.
- Ensure that your roofing materials are fire resistant.
- Avoid overloading your electrical sockets or running electrical cords under the carpets.
- Electrical appliances can overheat resulting in an electrical explosion which can cause fires.
- If your gas appliances such as counter top hobs are not properly installed they can result in a fire. A wise move would be to use only qualified installers who issue certification for their work.
What to do in the event of a fire
- Crawl on the floor if there's smoke because the air is cleaner near the floor. Put your nose as low as possible as smoke is toxic and can kill you.
- As you exit close any open doors you can to slow the spread of the fire.
- Restrain your pets with a leashed harness in a shaded area to keep them safe from the heat. Ensure that they have water at all times.
- If your clothes are on fire, do not run around - this makes them burn faster. Roll around and smother the flames with a heavy blanket that blocks the fire's supply of oxygen.
Ensure that your home and family are safe from wildfire and the little fires that can start in your home. Contact Hermanus Property Sales to secure your next property.
Author:Hermanus Property Sales.
---
Archive
October 2019 Hermanus blooms with flowers
October 2019 Freshen up your Hermanus home for Spring
September 2019 Why your new home should be in Sandbaai
September 2019 Make you Hermanus home less toxic
August 2019 New to the area? Here's how you keep your Hermanus home safe
August 2019 Live your golden years in Hermanus
July 2019 Explore and dine with whales in Hermanus
July 2019 Buying a new home? Here's why Onrus should be on your radar
June 2019 Ways to prepare your home for winter
June 2019 Things to know before you buy a home
May 2019 The benefits of working from home
May 2019 Securing finance to invest in Hermanus
April 2019 How to buy property in the digital age
April 2019 Tips on how to save for a home
March 2019 Reasons to love Hermanus
March 2019 How to stage your home
February 2019 Tips to sell your home quickly
February 2019 Top home organizing tips for 2019
January 2019 Keep your home and family safe this festive season
January 2019 Budget tips for new homeowners
December 2018 How to revamp your home for the holidays
December 2018 Hidden costs to consider when buying a home
November 2018 How To Start Your Property Investment Journey
November 2018 More People Taking Up Residence In Hermanus
October 2018 Getting Your Home Ready For Sale This Spring
October 2018 Five Reasons To Invest In Hermanus
September 2018 Modernity and History Meets in Voelklip
September 2018 Making Your Home More Pet-Friendly
August 2018 Westcliff: Affordable Coastal Homes in Hermanus
August 2018 Keep Your Property's Value By Keeping it Maintained
July 2018 Should You Buy a Lock-up-and-Go Holiday Apartment?
July 2018 Beautiful Sea Views in Berghof
June 2018 Find What You Have Been Looking for: Fernkloof Golf Estate
June 2018 Your Home Buying Questions Answered
May 2018 Heaven is a Place in Hermanus
May 2018 The Benefits of Bungalow Living
April 2018 Should You Buy a Second Home as an Investment?
April 2018 Auvergne: Vermont's New Exciting Residential Estate
March 2018 Building Your Dreams in Chanteclair, Hermanus
March 2018 A Cost Effective, Eco-Friendly Guide to a Healthier Household
February 2018 Smallholding Promises Holistic Lifestyle for R18m in Hermanus Lagoon
February 2018 What You Want to Know about Refinancing
January 2018 Things Not to Be Missed in Hermanus this 2018
January 2018 Retire Close To Nature in Vermont
November 2017 Creating a Sensational Outdoor Entertainment Area for Summer
November 2017 Vacation or Staycation: Investing in Hermanus Properties
November 2017 First Friday Art Walk
---
The main business sectors of Hermanus include:
Schools and Care Facilities
Schools in Hermanus vary from public to private and include pre-primary schools to high schools. UNISA students are also able to take their exams and tests at the Fernkloof Hall, making this a great place for all study types.
Accommodation
With the constant influx of tourists in and out of season our accommodation choices range from Hotels to Backpackers, with all of them making sure that your stay is an unforgettable one.
Food & Wine
Hermanus offers so many different restaurants for all tastes, from fresh seafood to a quick takeaway. The wines on offer are also various and can be found a local wine retailer or at the wine farms themselves along the Hemel en Aarde (Heaven and Earth) Valley.
Shopping & Supermarkets
Hermanus hosts many unique and beautiful boutiques within its limits, which cater for almost every style of clothing that one could want. The supermarkets and superettes are also plentiful, with brands like Woolworths, Checkers etc. being found in the centre of town.
Medical Facilities
Hermanus houses both private and public hospitals, all of which are kept in great condition. The provincial hospital on the edge of town has been upgraded to ensure that all patients are cared for correctly.
Tourist Attractions & Activities
There are many attractions and activities that families, couples, adrenaline junkies and relaxed tourists can enjoy. Each activity/attraction is tailored to you, making it a fantastic and memorable experience.
Real Estate
With Hermanus booming it is little wonder that the real estate market has increased. From holiday homes to permanent homes, from seafront to mountainside; Hermanus offers the buyer a vast array of choices.
Arts & Culture
The beauty and magic of Hermanus has attracted many famous artists. The town has thus become home to a number of Galleries that house both local and international works.
Sport & Leisure
If you're on holiday or living here, health is important and Hermanus offers many different gyms, health shops and training facilities for all ages and abilities.
This is only a fraction of what our beautiful town has to offer and is the perfect place to settle down and enjoy a calm and scenic living experience. If you're thinking about relocating to this beautiful seaside town feel free to view the beautiful houses and apartments for sale through Hermanus Property Sales.
Advertorial by Hermanus Property Sales