---
How to buy property in the digital age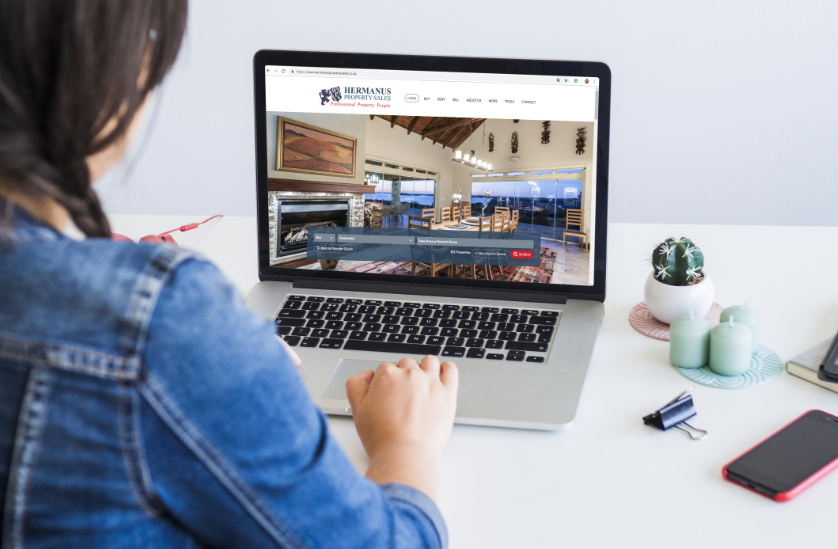 In today's vast world of digital phenomenons and lack of time, both buyers and sellers are attracted to better solutions to help close deals quicker. Buyers do not want to waste time viewing a house that they will not be interested in, while sellers and agents would rather accommodate prosperous viewings. The process of buying a home is rather challenging, however, the advanced techniques and the latest digital trends make it much easier. As a potential buyer, here are some tips on how to buy property in the digital age without wasting resources:
HD images
High definition images give you, the buyer, a better perception of what a particular home looks like. Let's say that the house in question was advertised as "2 bedroom house with large pool area". Having complementing imagery would give you an idea of how big the rooms are, what size the windows are, and even what the bathroom looks like. You can also start imagining what your furniture would look like in that house. If the images are dull and blur, automatically the house will not appeal to you. Perhaps you think that the kitchen is outdated and the particular house would definitely not be on your list to view. You will save time by picking potential homes based on the images the seller or agent advertises.
Mobile access
For most people, their world revolves around their smartphone. From social media applications to search engines, people grab their smartphones when they need to know something and anything. Property websites are responsive for mobile use which makes it easier for you to browse for prospective homes. Buyers are also re-marketed to on social media and gaming applications which never lets you forget that you are looking for a new property. Emails are conveniently accessible via a smartphone which makes requesting an agent's assistance easier rather than waiting for the morning to make a call.
Video showcase
Videos are revolutionising the way we view the property market. If done correctly, videos provide a true-to-life sense of what property has to offer. You can be 'sold' just by looking at a video walk-through of a home. Also, with the aid of mobile applications, buyers can have live instant footage of a property. With the use of drone photography, you also have the privilege of viewing aerial footage of the property you are interested in. Drone videos and photography are popular with commercial properties and have also intrigued residential buyers. Slideshows (images in a video) are also common but are outdated due to live broadcasts and specialised video options being highly demanded by buyers.
Virtual tours
According to Fortune.com, "Facebook purchased Oculus VR for $2 billion in 2014 for 'Virtual Reality's real estate potential'. Virtual reality is an interactive experience which takes place within a simulated environment. Buyers can look at properties through a head-mounted display with 360-degree views while at the real estate agent's office, and then pick the top ones to visit in person. Buyers are able to perceive what life in a certain home can be like and even allows interaction within a virtual environment to experience different amenities, designs and layouts. Virtual tours have increased buyer and agent engagements and optimised the viewing process while saving both buyers and agents immense time and money. Virtual reality is claimed to become a $29.7 billion dollar industry in 2020, with real estate contributing to a substantial amount of influence.
Buying a home in the digital era has become a breeze. Contact Hermanus Property Sales today to secure your next home, timeously and efficiently.
Author:Hermanus Property Sales.
---
Tips on how to save for a home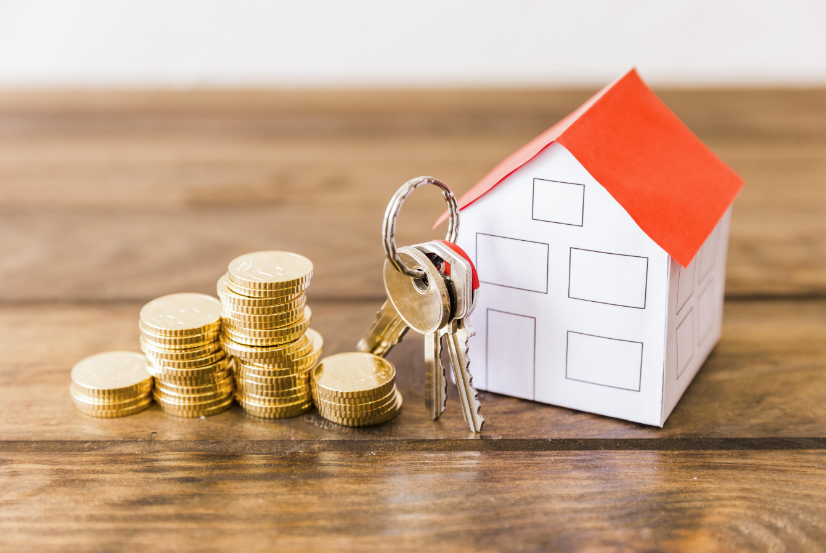 Dream of owning your own home but sticking to a budget is difficult? We don't blame you. With the increasing pressure of inflation, living costs and unpredictable changes in fuel prices, saving for a home becomes almost impossible. Dedication and believing that you will be able to afford a home will keep you motivated. Here are a few tips on how to save for a home:
Stick to a tight budget
While it is extremely difficult to keep to a budget, especially when you see a great pair of shoes or the latest mobile phone, having self-control is important when you want to meet that end goal of owning a home. Eliminate the extra costs that could save you money.
Do not save what is left after spending; instead spend what is left after saving." ― Warren Buffett.
For example, if a cup of coffee costs you R20, in a year you would spend just over R4800. That's R4800 that you could be saving towards a deposit for your new home. Avoid buying a cup of coffee every day, rather take an extra five minutes to make your own. Evaluate your lifestyle and cut out activities that are preventing you from reaching your goals.
Shop for the best deals
Another important way to eliminate extra costs and save money is to shop around for the best possible deal. Perhaps your medical aid expense is too high and can be lowered via the same provider or another. If you do not query this, you will never know. Check for the best deals on cellphone contracts, car insurance, and just about anything that could save you money for a home.
Even when shopping for personal items, such as body wash and mouthwash, take advantage of 3 for 2 bulk deals. This will save you tons of money. Also, be selective as to where you shop, most retailers offer cash back or points on purchases which can be used to buy further items the following month.
Cut your losses
Cancel the subscriptions you do not use. That unused gym membership, magazine subscriptions, and more. Look for cheaper alternatives if you cannot do without it. For instance, downloading your favourite series is a cheaper alternative when you have a great data contract, as opposed to subscribing to a local satellite service.
Buying lunch or dinner daily is a huge waste of money. Restaurants and fast food outlets in South Africa tend to be expensive to go to on a daily basis. A better alternative would be to make your own food. You can save up from R60 or more on each meal. Cooking your own food is also much healthier and safer to consume than take-outs.
Increase your income
While you may not be due for an increase in your salary or a promotion at work, there are other ways to increase your income. Consider what you are good at and what skills you possess. Perhaps you are a good photographer and already have a camera. Use this to provide photoshoots at kids birthday parties and just about any event. Depending on your skill level, you can earn up to R10 000 on an event.
Other income boosters include; babysitting, garden work, shopping mall promotions, car wash services, and more. Once you have found that niche which will help you increase your income, saving for a home becomes faster and easier.
Once you have a solid saving structure use the online bond calculator that Hermanus Property Sales offers you to determine what your target amount is. When you are ready to purchase your dream home, we are just a call away. Contact our specialised agents who will assist you in making your property dreams a reality.
Author:Hermanus Property Sales.
---
Reasons to love Hermanus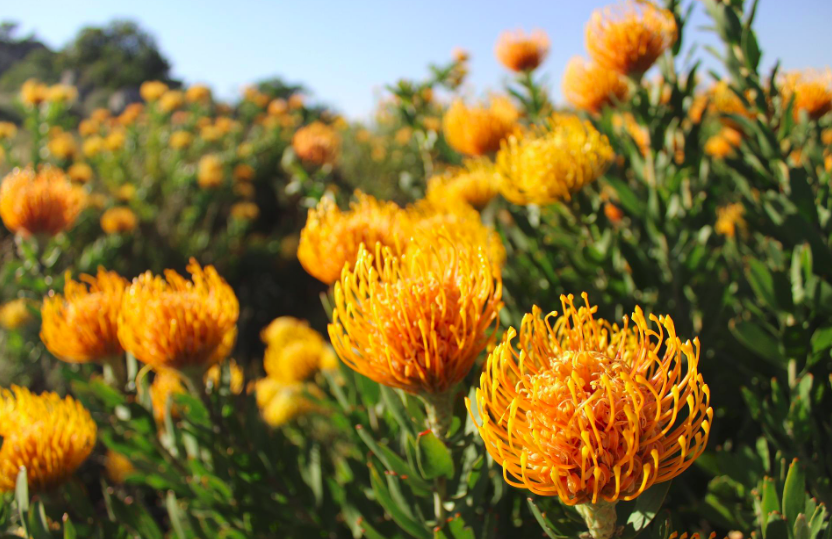 Built along the breathtaking shores of Walker Bay, the town of Hermanus is known for its scenic beauty, stylish infrastructure, upmarket shops, and adventure trips. Once a rustic old fisherman's village, Hermanus is now the fastest growing town in the Overberg region. Tourists can indulge in a game of golf, explore a diversity of shops and malls, dine at the best restaurants, and visit the pristine beaches. Here are a few more reasons to love Hermanus:
Whales
Hermanus is the official Whale Watching Capital of the World. All the way from Antarctica about 60 to 100 Southern Right Whales, Humpbacks, and Bryde Whales make Walker Bay their home from July to December yearly. They breed and rear their young in the local seas. Tourists can get close to these magnificent giants with boat tours or take a walking tour that leads to hidden coves where Whales love to frolic in and often come within 10 meters of view. On many occasions, you will also see penguins, cape fur seals, sea-birds, as well as pods of dolphins.
Sea Kayaking
Fall in love with the sea and the glorious creatures Hermanus has to offer. On sea kayaking tours you will enjoy up close sightings of cape fur seals, penguins, cormorants, and other seabirds and marine mammals. Along with an experienced guide, these tours let you explore the magic of Hermanus' unique coastline with its abundant marine life, views of the majestic mountain, and sea cliffs.
Sandboarding
For the adrenaline junkies, sandboarding is definitely a reason to love Hermanus during the hot summer months (October to March). It is sure to have your heart pumping, as you learn the simple skills of zooming down the sand dunes at full speed. Sandboarding enthusiasts can try out the small gentle slope of about 100 meters that run into the sea, or if you are brave enough the 45 to 60 degrees slopes which 300 to 400 meters in length could be the thrill you seek. Sandboarding competitions are often held in Hermanus at these acute slopes, while paragliders also take advantage of this phenomenon.
Fernkloof Nature Reserve
In Hermanus you will fall in love with the large variety of Fynbos scattered throughout the town, however, the best place to admire these beautiful flowers is at the Fernkloof Nature Reserve. Situated in the Voelklip, the reserve is home to over 1 474 species of Fynbos. There also are information boards, well-kept hiking trails and a waterfall in the reserve. It is an ideal habitat for over 130 species of birds, mammals, reptiles, and amphibians. While exploring the reserve you may encounter Grey Rhebok, Baboons, Cape Grysbok, Klipspringer, Mongoose, and Dassies. The common birds in the area include Cape Sugar Bird, Sunbirds, Rock Thrushes and Rock Jumpers.
Wine Tours and Vineyards
Blessed with an incredible wine valley, Hermanus boasts 20 wineries, 10 tasting rooms, 5 restaurants, and over 100 wines to sample. Set in majestic mountainous scenery, the cooler climate allows wine makers to produce world-class Sauvignon Blanc, Chardonnay, and Pinot Noirs. While sipping on wine, accredited tour guides educate and inform tourists of loads of relevant wine information. Their knowledge includes the history of wine, vine and grape cultivation, cellar processes, barrels, corks, exports and tons more. While the residents of Hermanus are the heart and soul of the town as they provide visitors with the unforgettable holiday experience, the sights and activities in the town are a delight on its own. Contact Hermanus Property Sales today for more information about this beautiful town and find out how you can own your own piece of heaven in this loved town.
Author:Hermanus Property Sales.
---
How to stage your home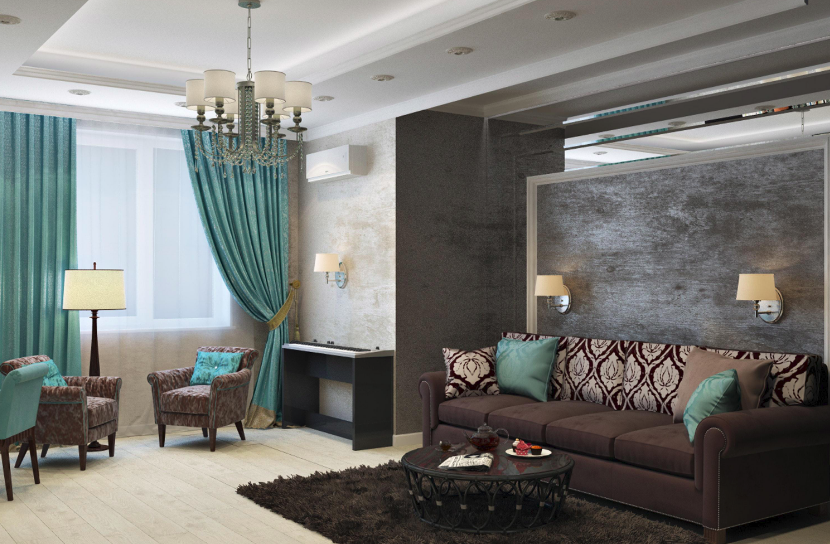 When you are ready to sell, your estate agent will advise you to "stage your home". This method of enforcing a quick sale refers to decorating and showcasing your home's best assets in order to impress potential buyers, as well as attract the highest possible price. If you are having a little trouble selling your home, the process of staging can make a big difference.
Why are you staging your home?
Understanding the benefits of staging a home is vital as it will help you decide if the process is right for you. You can also determine how much to invest in doing it. When selling your home, staging is worth the time and effort as it makes it easier for people to visualize the property as their own. Staging your home can also decrease the time spent on the market and lead to an increase in the sale price.
Stage the main rooms first
While it is preferred to have your entire house staged, it may not be cost efficient to stage the main room first. Staging the most important rooms in your house will save you both money and time. Consider staging your living room first, then perhaps your main bedroom, followed by the kitchen. Other rooms should be your last priority. Pools and patios are also great to stage as potential buyers in South Africa are often entertaining guests and enjoying a good braai.
Rearrange furniture
Turn your boring room into an exciting and attractive feature by rearranging your furniture. Position your couches, tables, and chairs away from your walls - this design technique is referred to as "floating". Adding a rug will create a cosy and intimate space. If your furniture is not showroom quality, consider renting better furniture to improve the appearance of your staged room. Remember to remove the older unattractive furniture from your home.
Get rid of the clutter
Along with removing your unattractive furniture, remove all clutter from each room. Nothing is more unpleasant than clutter in a home. Potential buyers will instantly be put off purchasing your home. Do not store your clutter in cupboards as potential buyers often look in them. Remember to remove personalised items as potential buyers will try to visualise themselves in the home and will find it difficult to adapt to items such as pictured family frames. Once your clutter has been removed, clean each room including every nook and cranny in the home.
Go for the light and bright look
Potential buyers are attracted to homes that have that "ray of sunshine" feel. Open the curtains and blinds to allow the sunshine in. It will also make the room look larger and full of life. Ensure that your light fixtures are appealing to the eye. If they are outdated, consider replacing them.
Don't forget about the outside
While the inside of your house may be spick and span, do not forget about the outside. The outside of your house gives potential buyers the first impression of your home. Stage the outside of your home by doing the following: - Clean up your walkways and windows - Ensure your house number is easy to read - Mow the lawn and trim overgrown greenery - Plant pretty flowers
Add a little extra
Once you have perfected how to stage your home inside and out, you can add some finishing touches. Potential buyers will enjoy lit scented candles, fresh flowers, a fruit bowl, as well as folded towels in the bathroom.
Selling your humble abode can often be a stressful and long affair. Staging your home will help minimize the long selling process. Contact Hermanus Property Sales for expert advice and we will assist you in getting the right answers to all your questions.
Author:Hermanus Property Sales.
---
Tips to sell your home quickly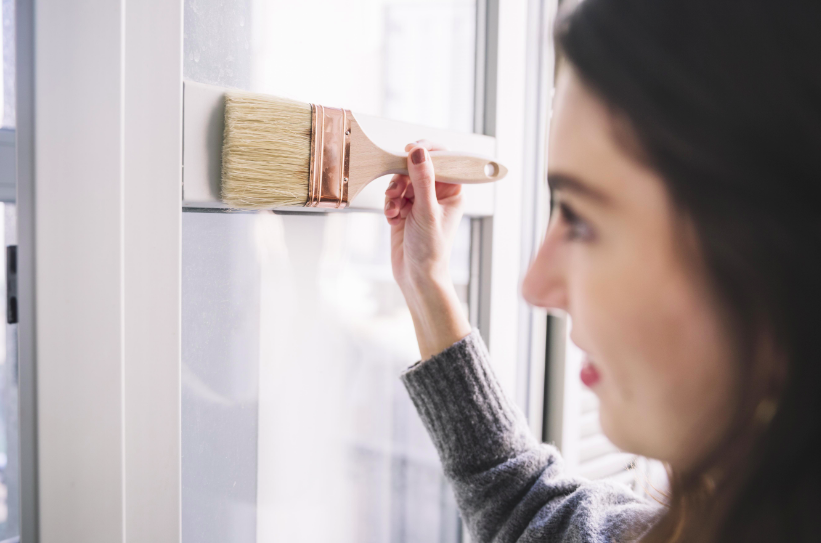 Selling a house can be a stressful process, especially if you are putting it on the market in January when people are more likely to be in festive debt. As nobody wants a house for sale that decays on the market, there are several things that every homeowner can (and should) do to make their property stand-out. Principal at Hermanus Property Sales Onrus/Sandbaai, Nerina Heyns suggests the following tips to sell your home quickly:
Clean up the general appearance
Appearance is everything! If your home does not look appealing, then many potential buyers will not even query about a viewing. If you have a garden, it should be well maintained and attractive. All rooms need to be neat and tidy and presentable to potential buyers. They need to feel like they are already at home. Make sure that your braai areas are spick and span, and your pool sparkles.
Clear out your clutter
Clear out cluttered rooms and corners the moment you decide to put your home on the market. Clutter is messy and does not leave a good impression on potential buyers. Get rid of all of your unwanted items by having a yard sale or donate them to those that are less fortunate. Chances are that you will not be needing them in your new home if you have not used them in your current home.
Fix broken stuff
While fixing up your home may sound like a daunting task it adds value to the property. A well preserved home becomes more attractive for potential buyers when they view your listed home for sale. The front of your property should also be inviting with all doors and window frames newly painted if necessary. It is advisable to repair anything that is broken especially the obvious eye catching ones like peeling paint, cracked windows, running toilets and dripping faucets, stains on the floors and carpets, broken lights, electrical switches to nowhere, and others.
Do not hide the property's flaws
If your home has flaws that you cannot fix up in time it is highly advisable to let potential buyers know about them. This saves you both a lot of time and money in the long run and assists in selling your home quickly. Nobody wants to be sold a home and not know what further costs to expect. Also, alert potential buyers about extra levies and other maintenance costs that may be involved.
Price your property accordingly
Homeowners tend to value their own property above the market value without any research. If you desire a quick sale, it is wise to be realistic. Take a look at other properties in your area as well as get the opinion of a reputable real estate agent. You need to be prepared to lower your expectations in order to obtain that quick sale you want.
Make it memorable
When potential buyers come over for a viewing of the home they should feel welcomed and believe that this is the home for them. Change the atmosphere by playing neutral music like jazz low in the background. Scented-candles add calmness and beautiful aromas to just about any room. Provide cookies or other quick snacks for potential buyers to indulge in. Afterall who does not like free goodies. Finding the right real estate agent to partner with to sell your home is also a vital step and one that should not be taken lightly. Contact us at Hermanus Property Sales for the best advice and tips on how to sell your home quickly.
Author:Hermanus Property Sales.
---
Top home organizing tips for 2019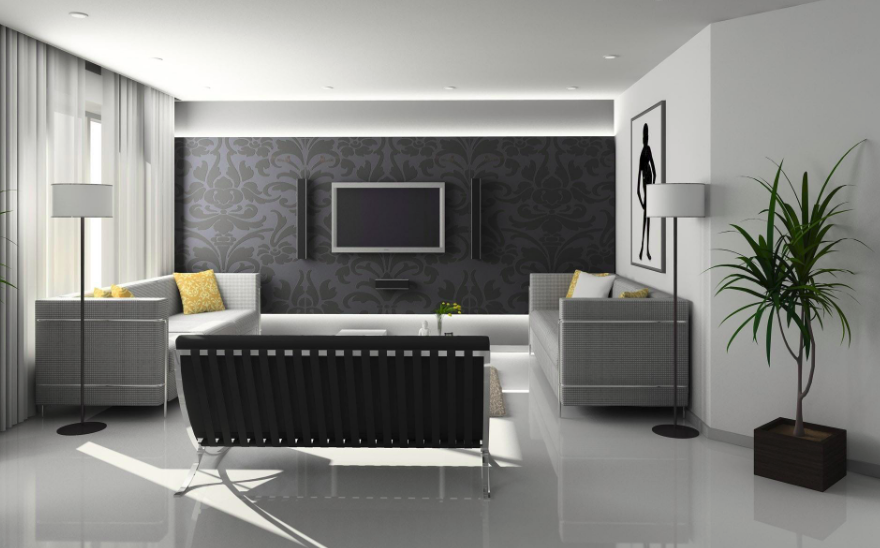 "New year, new me!" With 2019 in full swing, many homeowners are driven by the urge to get their homes more organized and up to date with the latest décor trends. Nerina Heyns, Principal at Hermanus Property Sales Onrus/Sandbaai shares her top home organizing tips for 2019.
What should new and existing homeowners consider when it comes to organizing a home in 2019?
Organizing your home is a great idea, especially as it signifies a fresh new start for the new year. Firstly you should spot your problem areas and visualise what you want it to look like. Get ideas from décor magazines, online articles, and social media. Then set a goal for when you want to be completed. Setting goals for smaller tasks also helps with achieving the bigger goal.
So you have a vision for the New Year, how do you suggest homeowners get started with organizing their home?
Declutter. Not only will you make your home more liveable, but research shows that by decluttering and organizing your surroundings, one also declutters and organizes your mind, and who doesn't want that?
Do you have any tips on organizing small spaces?
One tends to think that a lot of small things should be put into small spaces, but sometimes one large piece of furniture (and only one) is more effective. For example, a comfortable couch against the wall will work better than a small couch and more small chairs. One could add ottomans that could double as side tables and extra seating when needed.
Do you have any tips on organizing large spaces?
Make use of carpets to define areas. This will make them seem more cozy and bring the spaces together. Less is more, even in large spaces.
Any simple daily tips for organizing your home?
Simple rules to live by in every home should be: if you use it, put it away again and everything should have its place. This will ensure that no unnecessary items are all over the house. Cleaning your home on a regular basis is a must which helps to keep your home organized. Easier said than done, though!
What are the latest trends for gardens in Hermanus?
People in Hermanus go for smaller, more water-wise gardens, as a result of the water scarcity in the province. Lovely stones, paving, indigenous trees, and fynbos are incorporated to create a soothing space, yet needs the minimum water.
How do homeowners in Hermanus organize their garages?
Extra cupboard space and shelves seems to be the norm in Hermanus. Also, do not hoard stuff in your garage. Donate them if you have no use for them any longer as they will just take up space.
The kids rooms are always a mess, how would you advise parents to organise their kids rooms?
Colourful bins/crates and even large plastic containers can be used as part of the décor as well as tidying up toys after they are played with. Kids could be taught from a small age to pick up their things and store it in their room, in their own containers or baskets. In that way it is still within reach, but mom or dad does not trip over strewn toys on the floor.
Running out of space and just cannot live in a small house much longer? Contact us at Hermanus Property Sales to view your next property today. Our skilled agents will assist you in finding the best home designed to meet your organization goals for 2019.
Author:Hermanus Property Sales.
---
Keep your home and family safe this festive season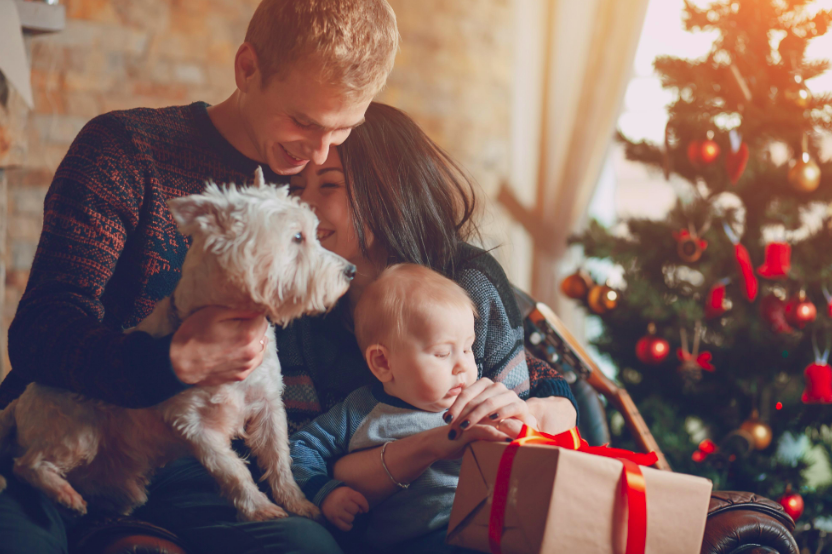 During the festive season you and your family are in holiday mode, leaving much room for negligence and error. This is also the best time for criminals to strike. It is vital to take necessary precautions when it comes to keeping your home and family safe this festive season.
Electrical safety
An electrical safety hazard can spoil the merry mood. Make sure that you and your family stay safe this festive season by not overloading electrical circuits or extension cords. Also, replace any worn out cords or loose bulb connections on Christmas lights. Be sure to turn your Christmas lights off before going to bed or leaving home.
Kitchen safety
What is the festive season without tantalizing food being whipped up in the kitchen? We tend to get so excited about family being together that it becomes so simple to "forget" about switching off the stove or other appliances. Ensure that these appliances are switched off, especially before going out or to bed. This festive season it is wise to plan cooking schedules and menus in advance. Avoid wastage by storing leftovers in the fridge before going to bed.
Lock up your home when leaving
Whether you are on holiday or at your humble abode, ensure that you lock up precisely before leaving. Check that windows, doors, garages and just about anywhere that an intruder can enter from is secured. Take a moment and observe as an intruder who is looking for an opportunity to enter the house. Create a checklist which can help remind you of areas to check before leaving. Test your alarm system in advance to ensure that it is operating accordingly. Inform your security company if you are going on holiday so that they can respond urgently should the need arise.
Safety when going out
Nerina Heyns, Principal at the Sandbaai/Onrus office of Hermanus Property Sales highlights: "People are relaxed and in a laid back mode during the festive season, thinking that everybody else is in the same space. Mostly opportunistic thefts take place during the holidays. Tablets, cellphones or cameras lying around unattended are easy to pick up and walk away with without attracting too much attention." When going to the mall or beach it is advisable to keep your house and car keys safe at all times. Also, be vigilant during the festive season as it becomes relatively easy for pick pockets to target you in crowds.
Going on holiday
If you are going on holiday, Heyns suggests: "Cancel your newspaper, or ask the neighbours to empty the post box. Untouched mail is a dead give away that you are off on holiday." It is critical that you do not advertise on social media that you will be away from home, be it for the day or on holiday as criminals can target your home through such mediums. Switching off location services on social apps is also a good idea. You can also adjust your social media settings so only your close friends and family can see your updates and later change them back to public. If possible, another great way to make it seem as if you are home is to put your lights on a schedule or darkness sensor. Do not leave your lights on throughout the day as this is also an indication that there is no one home to switch them off.
If you are considering buying a holiday home in the lovely Hermanus, contact Hermanus Property Sales now. Our team of highly skilled agents are ready to help you find the perfect and safest home to suit yours and your family's needs
Author:Hermanus Property Sales.
---
Budget tips for new homeowners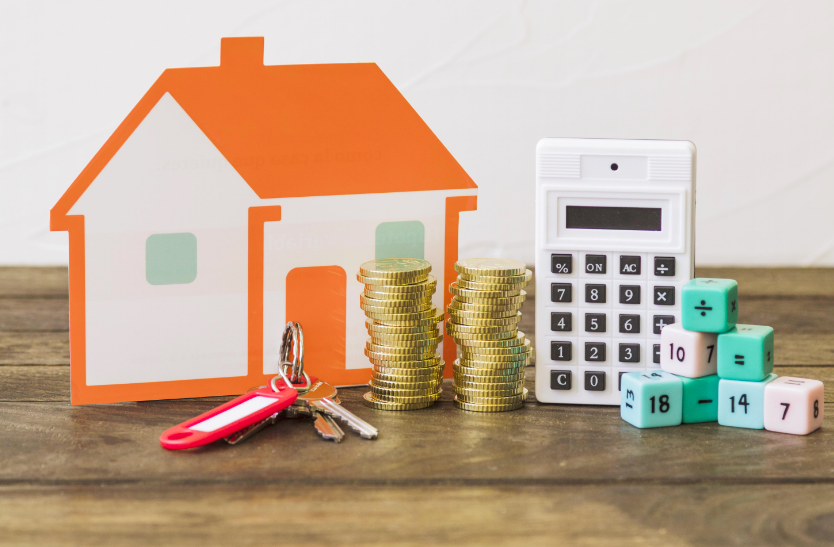 You have just received the keys to your first home. Owning and maintaining your new humble abode can be expensive. It is wise to implement a budget and savings strategy that can assist in improving your finances and not allow you to fall into debt. How can you save money? Nerina Heyns, Principal at the Onrus/Sandbaai office of Hermanus Property Sales shares her budget tips for new homeowners:
Set up budgets
Recording and keeping track of your monthly income and expenses can give you insight on what you are spending too much on and how much extra you will have to spend for the month. "Day to day living is expensive, especially when you are moving from the folks for the first time. Budget and stick to it. Don't make more debt, your home loan is more than enough to worry about." highlights Heyns. Also consider that your utility bills will be higher than before as this is now your own home as opposed to renting or living with family. By budgeting for this cost ahead of time you can prevent any surprises when the bill arrives.
Saving goals
Heyns shares a smart way to save: "Use your bond as an access bond, put all savings you have, 13th bonus cheque or whatever you can save, into your access bond. This is the most interest you will earn on savings and it is easily accessible. It also brings down the original capital amount you have loaned from the bank, if you keep on paying the initial repayment amount."
Unexpected expenses
While having a solid budget and saving goals are vital, you should also take into consideration any unexpected expenses. These expenses can vary from home maintenance to personal dues that will ultimately affect your spending power. "Definitely have a 'rainy day fund' which you don't touch for that unforeseen breakage or emergency. Make sure that you can service your bond and have a little extra for the chance that the interest rate may be increased in the future." advises Heyns
Pay your bond on time
Paying your bond on time is important when owning a home. In severe cases, if you are always late on your payments, the bank may repossess your property. Not only will you lose your home, you can also damage your credit score. Along with your bond, you should also consider home insurance. Heyns says "If something big and tragic happens you will be covered. Again, pay your insurance on time as you don't know when you will need it."
Get creative with your home decor
When moving into a new home, you are inundated with ideas about decorating. Do not go overboard though as this can be one of the largest expenses a new homeowner takes on. "New furniture is wonderful, but accepting second hand pieces from your folks or friends can be very easily painted to fit into your décor and serve a purpose until you are in a position to buy that piece that you actually want."
Keep up-to-date with specials
You can save money on day-to-day home essentials by keeping up-to-date for store promos and bulk deals. You will always need essentials such as toilet rolls, dishwashing liquid, shampoo, and toothpaste. Even if you have to purchase extra, it would save you money in the months to come.
Heyns also points out: "Remember to budget for some fun as well, you don't want to be burden down by the home loan and forget to live!"
Buying your first home is an exciting time in your life, however it can be a challenging process, contact Hermanus Property Sales for expert property advice.
Author:Hermanus Property Sales.
---
How to revamp your home for the holidays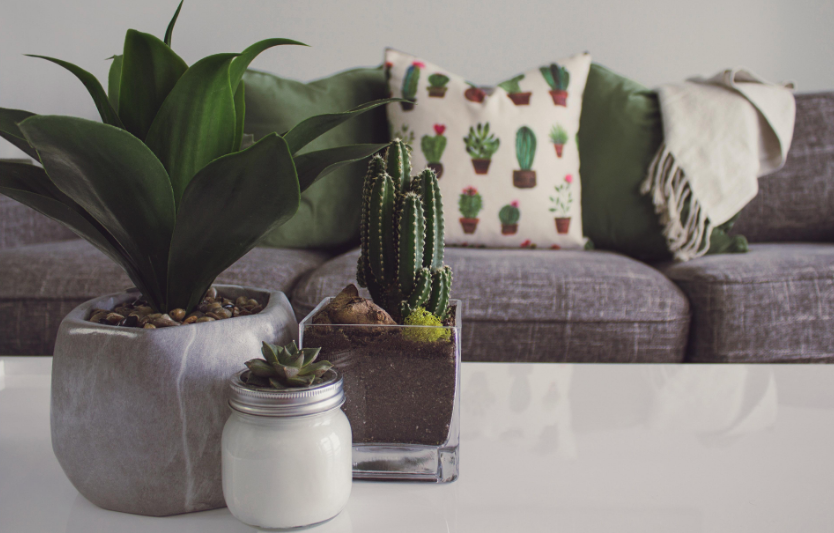 Most home owners are terrified when you mention the word "revamp" as it is often associated with spending a fortune and taking up all their holiday time. Well, it does not have to be that way. Hermanus Property Sales have come up with ways in which owners can revamp their homes for the holidays without spending a fortune.
Create a feature wall
Feature walls are the perfect idea to turn those boring old walls into an attraction. You can create a featured wall in your bedroom, living room, or just about any room by adding some wallpaper or a coat of paint. The colour of the featured wall should always stand out from the other walls in the room. You can add practically anything to your featured wall; from shelves to a television, or even just a frame.
Re-arrange furniture
Sometimes changing the position of your couch or dining room table can be refreshing. It will also give you a chance to get rid of old and outdated furniture that you have been holding on to. Adding a fancy rug along with the re-arrangement will give your home a new spark.
Add a coat of paint
Adding a fresh coat of paint brightens up dull walls and surfaces. Nerina Heyns, Master Practitioner at Hermanus Property Sales advises: "Light & bright is attractive - light painted walls, ceilings, cupboards. White is still a top favourite." If you are thinking about adding in some brown, in feng shui, the colour represents nature (wood) and has an energetic, nurturing quality to give your room a touch of the outdoors.
Clean and tidy up
Cleaning your home and tidying up forgotten spaces is always a good idea when it comes to a revamp. "Clean up the garden and the home. People love as little work as possible. De-clutter! If it is cluttered, it looks like work." adds Heyns. Once the clutter has been removed you have more space in your home to play around with.
Let in some natural light
Lighting can transform the look and feel of a room. The natural light also tends to make a room feel spacious and more alive. Even just by opening the curtains or blinds your goal is achieved. You will want to spend more time in the room when you are relaxing with a good book or entertaining guests these holidays. Letting in some fresh air on those beautiful summer days is also a win.
Add some plants and flowers
South Africa is home to some of the most beautiful plants and flowers. Adding a bunch of flowers to a boring table or some plants outdoors will give your home a pretty look for the holidays. You can get the most gorgeous flowers and plants at your local nursery or simply plant them yourself. Indoor potted plants will also improve the air quality in your home.
Add some scatter cushions in seasonal colours
Heyns also suggests: "Bring the ocean in with paintings, lots of white and blue in seating, scatter cushions and bedding. Sea green is a trendy colour now." Lightweight throws for when the weather is out of sync is also a favourite when it comes to revamping your home.
While you are focused on revamping your home for the holidays, Heyns reminds us: "Minimalistic goes a long way, it must feel like as little as possible work, leaving lots of time to play."
Author:Hermanus Property Sales.
---
Hidden costs to consider when buying a home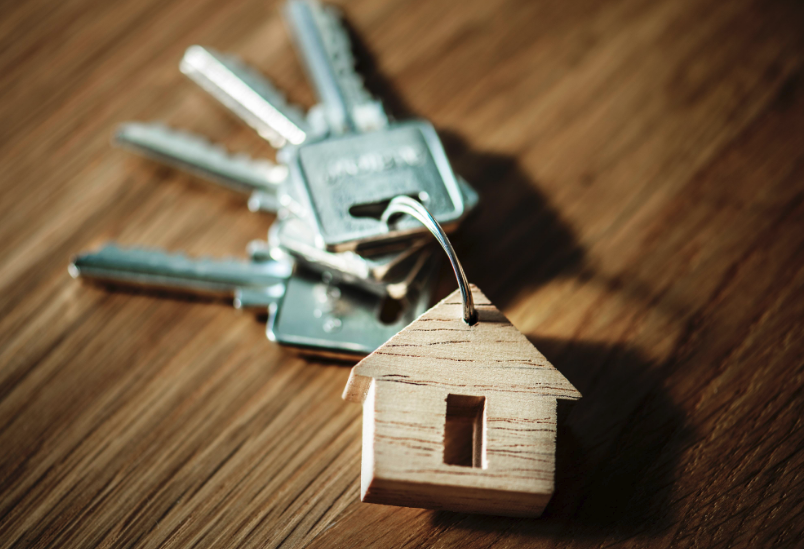 Purchasing your own home is a great achievement for anyone. However the advertised or asking price is not always the final amount you should be prepared to pay. Expect to cough-up more than an additional 10% onto the purchase price in some cases.
What are these extra costs for you ask? John Leppan, Principal of Hermanus Property Sales sheds some light on what hidden costs every home buyer needs to look out for: "As agents we are obliged to alert clients on all costs involved. In many cases most buyers are educated and will ask beforehand about these costs."
Deposits
Deposits are often required when making a purchase. They are the initial payments for your new home. It is a great idea to save up for a deposit if you plan to buy a home in the future as most banks and financial institutions do not easily grant you 100% for your bond.
Transfer duty tax
When transferring a property from a seller's to a buyer's name, there can be hefty transfer duties involved, depending on the cost of the home. While there is no transfer duty on properties under R900000, when purchasing a new home one should be aware of the duties that are payable. For instance, if you are buying a home within the R900 001 - R1 250 000 price bracket expect to pay 3% of the value above R900 000. "To assist our clients furthermore, we have integrated an easy to use tool which allows them to calculate transfer duties and other costs on our website when browsing through our listings." says Leppan.
Transfer/Bond attorney costs
"If a bond is applicable we advise our clients that there are further costs to take note of. These include additional costs for the bond registration and also for the bond attorney." adds Leppan. Legal fees to conveyancers are for the deeds office registration, postage and disbursements while bond attorneys handle the bond registration and includes postage and disbursements incurred.
Rates and taxes
Rates and taxes are payable if you have purchased a freehold property. There is no set amount and depends on the value of the property and the area. Leppan says: "We include rates in the information about the property, but if buyers need to know more, they can ask the municipality representative when registering for water and electricity."
Levies
"If the property is situated in a complex, levies are applicable and will be brought to the attention of the buyer." claims Leppan. Potential homeowners should take into consideration the levies that may be charged by the body corporate. Additional levies can include for a street security guard or boom operator.
Home insurance
When you take out a bond, your bank will advise you to consider homeowners insurance. "Homeowners insurance generally covers your property from structural damage such as storms or fire." The contents in your home will need to be covered by an additional insurance. "Shop around for insurance and compare prices to ensure you get your money's worth." advises Leppan.
Repairs and maintenance
In some cases, the buyer may want to change and renovate the property before moving in. Renovations may include a fresh coat of paint, changing from curtains to blinds, putting in carpets, installing cupboards, the options are endless and differ from buyers. If you are moving into your first home, chances are that you will need to spend money on new furniture, beds, kitchen utensils and more.
Author:Hermanus Property Sales.
---
How To Start Your Property Investment Journey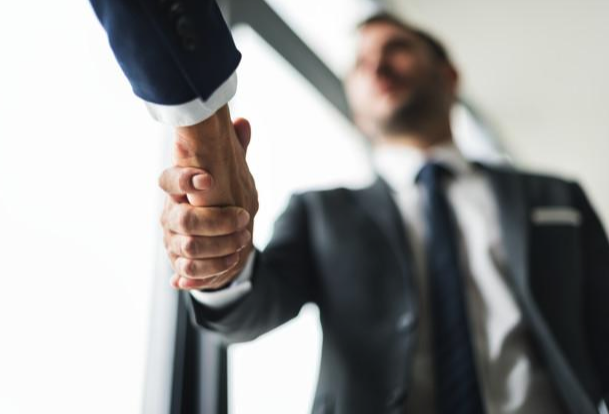 Real estate has long been one of, if not the most popular type of investment for many centuries. Many individuals choose to put their money into these assets for the purpose of yielding profits down the line for their retirements, a child's university or just capital gains. Whatever the reason might be, the practice of investing in property is here to stay.
If you have decided to try your hand at property investments but don't quite know where to start, here are some things that you should know.
First-Time Mistakes To Avoid
As a first-time property investor, it is important to stay clear of the following common pitfalls of property investment.
• Think logically, don't become emotionally invested.
• Plan and research everything. You should educate yourself and stick to a plan.
• Be patient. While property is a lucrative market it is very unlikely that you will become an overnight millionaire.
Getting Started
1.Educate yourself and find a reputable industry professional.
2.Decide on the type of investment property into which you would like to put your money.
3.Determine exactly how much money and time you are willing to spend on your investment.
4.Stick to a pre-approved budget and plan your investment strategy.
5.Be aware of the investment related expenses, over and above the cost of the actual property.
6.Be Educated, Work With a Professional
If you are completely new to the world of property, you will need to educate yourself and research the various markets, their trends and workings. However, the best way to ensure a successful investment is to work with a dedicated professional who has already gained years of property investment experience.
Deciding On the Investment
When it comes to property investment there are many types to choose from and it is important that you identify exactly which would work for you.
Primary Property
If you don't own a property already, a primary property investment may be the way to go. As many individuals work towards securing their finances in a home. In order to purchase a home, most individuals have to apply for a loan - this in itself could be a great investment opportunity. When you increase the payments on your loan, paying more than the minimum requirement you will reduce the term which will save you money.
Buy-To-Let
If you already own a property, buy-to-let is generally the first place most people start their investment journey. Traditionally, this type of property consists of cheaper homes or apartments that appeal to both landlords and tenants. This is a popular choice because as a tenant leases the property they effectively pay off your mortgage for you.
Student Accommodation
If you are able to invest in property that is located in proximity to higher learning institutions, it is likely that you would be able to rent out the unit to students. This provides investors with great returns as there is a high demand for student accommodation in these areas.
Buying Off-Plan
Buying a property off-plan can help you get a massive discount on the property price. And while this is a very attractive offer, it is also considered to be risky - with thorough research of the developer and agency's reputation and industry standing required.
Holiday Accommodation
Another growing opportunity for investment is the holiday letting market - particularly popular in seaside areas with high tourist activity, like Hermanus or city centres. With services like Airbnb and Bookings.com making it easier to rent out these properties.
Make Sure To Budget
Entering the property investment sphere can be very exciting and it becomes easy to get carried away. Setting up a proper budget and plan is crucial to your success. Identify exactly how much you can spend and stick to this number. The financial implications of buying a property extend past the initial purchasing cost - be mindful of this when saving for your investment.
Start Your Portfolio With This Two Bedroom Stanford Property
Listed at R2.75m and located in the idyllic Standford you will find this charming two bedroom home. A short 20 minutes from the heart of Hermanus, the village of Standford is characterised by leafy lanes and quiet streams - this area is rich in architectural history with a myriad of Victorian cottages. Amidst these historical buildings, you will find this newly built abode along the 'wandelpad' alongside the Kleinrivier. With double volume open plan living areas, a lovely courtyard and sunny, covered braai patio - this property would be the ideal addition to your property portfolio. Contact Hermanus Property Sales to find the perfect investment opportunity for you.
Author:Hermanus Property Sales.
---
More People Taking Up Residence In Hermanus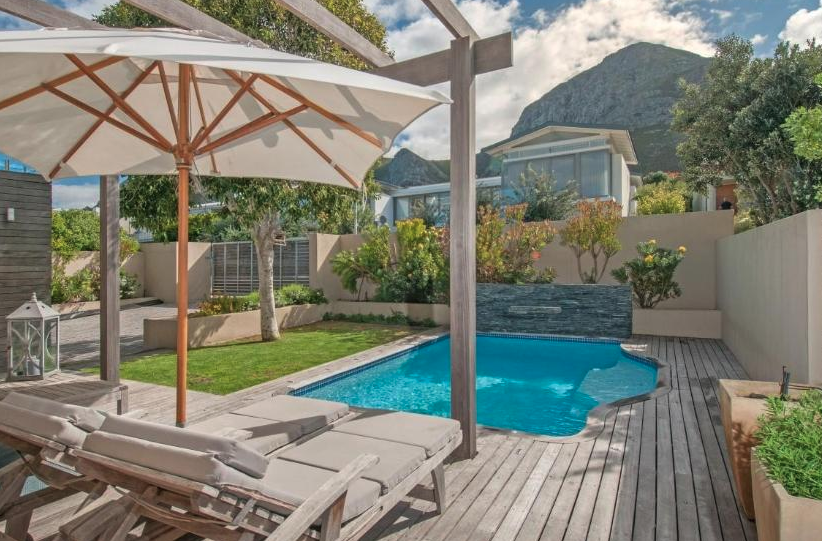 Originally considered a holiday destination, the breathtaking town of Hermanus is gaining speed as more people relocate to this booming residential market. With the establishment of great schools, reliable service with a relaxed village atmosphere - many home buyers are flocking to this area to snap up the sought-after properties that are located here.
According to John Leppan, Principal for Hermanus Property Sales, there are many reasons why people are moving to this coastal destination. "Hermanus is the most unique seaside town in South Africa. Geographically it is surrounded by diverse wilderness areas and a famous whale sanctuary."
Highly regarded as the leading whale watching destination in the country - Hermanus is located approximately 120 km from the City of Cape Town. Thus, allowing residents to enjoy a quieter lifestyle, despite its rapidly growing community. "Although our population has quadrupled in the last 15 years, Hermanus has still been able to maintain its village vibe. Still offering access to services found only in major city centres. From healthcare, technologies, education, cutting-edge aqua-culture and a thriving tourism sector," notes Leppan.
Growing Developments
With the modern element and growing population, one would expect much development. However, those governing Hermanus have long upheld strict conservation laws and rules in order to preserve the wealth of natural fauna, flora and history in the area. Similarly, the local municipality shows continual pride and diligence in their efforts to keep Hermanus well-maintained.
"Contrary to the trend that urban growth can often lead to environmental decay, our protected areas are better maintained and have become more accessible to the growing populace. Our municipality is very pro-active in upgrading the infrastructure before it reaches its sell-by date."
Who Is Buying?
Leppan finds that "the people of Hermanus are a cross-section of South African society with an international flavour. Previously a holiday and retirement destination, Hermanus has now reached a critical mass where younger families can reside and make a living in business and commerce."
Recent statistics further support Leppan's account as it shows a relatively balanced demographic of buyer moving into the area. According to these findings approximately; 14.7% of recent buyers were aged above 65, 32.8% between 50 and 64, 27.9% between 36 and 24.5% were aged between 18 and 35.
Become Part of the Hermanus Community
Listed at R9,9m and located in the wonderful suburb of Voelklip, is this light, bright and stylish four bedroom home. Designed specifically with a casual lifestyle in mind, this abode is perfectly positioned in proximity to the ocean is a mere five-minute stroll from the renowned sand of Grotto Beach. Wide open spaces that let in natural light characterises the relaxed feeling that this home fosters. With a designer kitchen, sheltered courtyard, sparkling pool and elegant finishes - this family home is a great opportunity to make Hermanus your home.
If you have made the wonderful decision to relocate to the seaside hamlet of Hermanus, you will not be disappointed. With so many great lifestyle offerings, this town is one of the best residential locations in the whole Western Cape. Contact Hermanus Property Sales to secure the perfect address or ask about the local market. Our team of highly skilled agents are ready to help.
Author:Hermanus Property Sales.
---
Getting Your Home Ready For Sale This Spring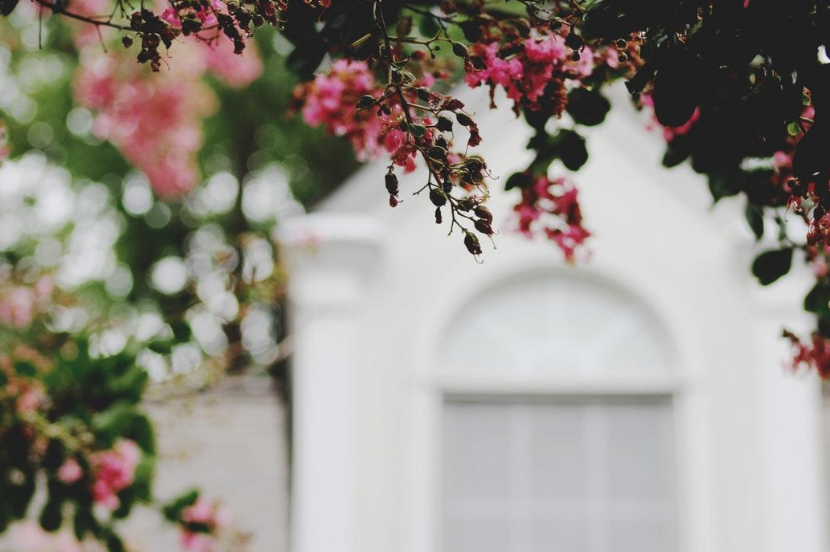 As the days start to get warmer and we leave the cold winter months behind, the Hermanus property market is beginning to thaw out. This is fantastic news for homeowners who are thinking about putting their homes on the market to sell this season. With more potential buyers hitting the pavement, now is the time to get your home sale ready.
If you are thinking about listing your property but don't know how to prepare it for prospective buyers and show days, here are some pointers you can follow to help you sell your home.
First Impressions Count
As a seller, you only have one opportunity to make a great first impression on prospective buyers. If someone has to choose between two properties in the same area, at a similar price point - the look and feel of a home will be the deciding factor.
When they walk into your home, they should be able to envision their family living in the same space, so what they see, feel, hear and smell when they enter the property is of the utmost importance. When a buyer has a positive experience, they are more likely to make an offer.
Get A Second Opinion
When you have been living in a house for any amount of time you become emotionally attached and get used to certain aspects that would bother a prospective buyer. As you may not be able to see the small things, it is wise to ask a third party to come and inspect the property. This person(s), preferably an industry professional, will be able to best advise you on what needs to be done for your home to be show day ready.
Start Spring Prepping And Cleaning
As cliche as it may sound, after you have identified exactly what needs to be improved in your home, you should start to properly clean everything from the walls to the floor. Besides washing and sweeping, you need to declutter and get rid of those items and artefacts that you no longer use.
Prospective buyers need to feel welcome and essentially at home - which is difficult to do if your space is filled with personal items, photographs and statement decor. For this purpose, it is a good idea to paint walls and decorate rooms in neutral colours.
Rid Your Home Of Odours
Every home has a particular smell, whether it is from smoking, pets, food or the cleaning products you use. This being said, there is nothing that can drive away prospective buyers faster than unpleasant odours. Therefore, before you open the doors on show day, it is vital that you clean your home and have it smelling clean and fresh.
Fix Up Your Garden
Nothing welcomes prospective buyers into a property as much as great curb appeal. This also applies to outdoor landscaping. A well-manicured and groomed garden can, therefore, become a great weapon in your home selling arsenal. Pull out any weeds, mow overgrown lawns, shape shrubbery and get your flower beds in order. The condition of your yard also plays a role in how your property is perceived.
Spring has sprung and if you are thinking about selling your home and moving out, now might be the best time. To get your home selling journey started, Hermanus Property Sales has the best insights and advice to ensure smooth sailing. Contact us today and find out more.
Author:Hermanus Property Sales.
---
Five Reasons To Invest In Hermanus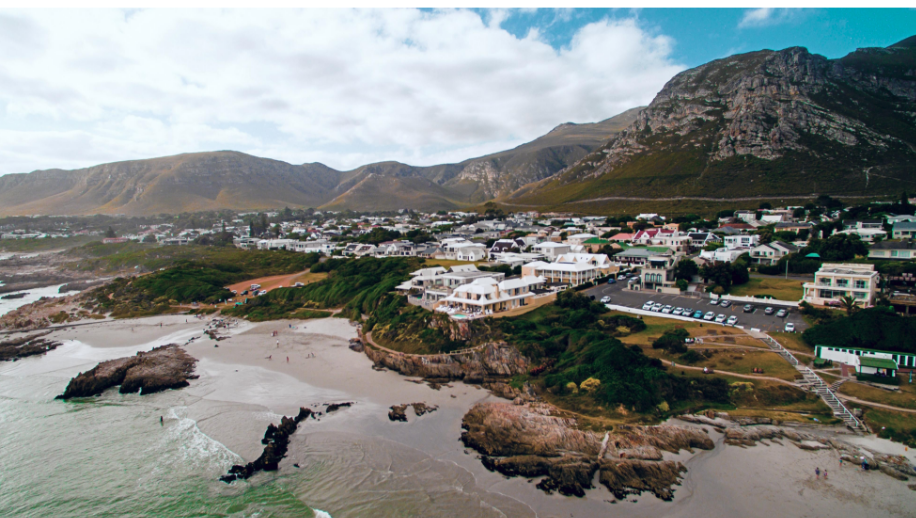 There are many promising reasons why you should invest in Hermanus property. The Hermanus real estate market is one of the fastest growing in the country, with property values continuously increasing year on year. Whether you currently reside in this wonderful seaside hamlet or if you are considering a move, there are a number of factors that support the booming housing market in the area. Here are the top five reasons you should invest in a Hermanus property.
1.Get Close To Nature
2.Experience The Lifestyle
3.Proximity To Surrounding Areas
4.Value For Money Property
5.Watch Your Investment Grow
Get Close To Nature
Hermanus is a town surrounded by some of the most breathtaking landscapes in all of the Western Cape, with the Overberg Mountains on one side and the blue waters of the South Atlantic Ocean on the other. Here you will also find an abundance of outdoor attractions and activities, mere stone throws away from the residential areas. The Fernkloof Nature Reserve, the blue flag Grotto Beach and the many whale watching opportunities are only some of the ways residents and visitors can get closer to nature in Hermanus.
Experience The Lifestyle
Going hand in hand with the natural aspect of this area is the relaxed and laid-back lifestyle one can obtain in this coastal resort. From a rich history and culture, that can be observed at local art galleries and museums, to the world-class wine and cuisine that can be enjoyed at one of the many wineries and eateries located here. Living in Hermanus is living a permanent holiday.
Proximity To Surrounding Amenities
While Hermanus is a peaceful area, removed from the hustle and bustle of city life, it is still equipped with a host of modern amenities and is positioned in proximity to surrounding areas. Here you will find four different medical centres and hospitals, over four shopping destinations and 15 schools (ranging from early childhood to high school education levels).
Hermanus is also ideally located 121 km from the heart of Cape Town, 97 km from Stellenbosch and 79 km from Somerset West.
Value For Money Property
Another great reason, why you should invest in Hermanus property is the value for money that can be found here. While real estate in the area can be priced upwards of R15m, there are many homes that are priced more competitively and give you more for your Rand. When compared to other coastal towns, Hermanus offers larger erven for lower prices.
Watch Your Investment Grow
Historically, property values in Hermanus have increased annually over the past 5 years. Since 2013 the average sales price of homes in Hermanus has roughly grown by 136.93% from R717 500 to R1,7m in 2017. This is a positive indicator for those wanting to purchase property as their investment will likely yield great returns down the line.
Wanting To Invest?
Currently on the market, for those wanting to invest in the wonderful town of Hermanus is a four-bedroom home in the beautiful suburb of Eastcliff, listed at R9,25m. This immaculate home is a truly rare find and is set in a cared for garden boasting spectacular views of the mountains surrounding it. The perfect place for entertaining friends and family, the outdoor braai area and full kitchen add to this property's appeal.
If you have made the wonderful decision to invest in Hermanus property contact Hermanus Property Sales. Our team of specialists are ready to help you better navigate the intricacies of buying a home in one of the most beautiful places in South Africa.
Author:Hermanus Property Sales.
---
Modernity and History Meets in Voelklip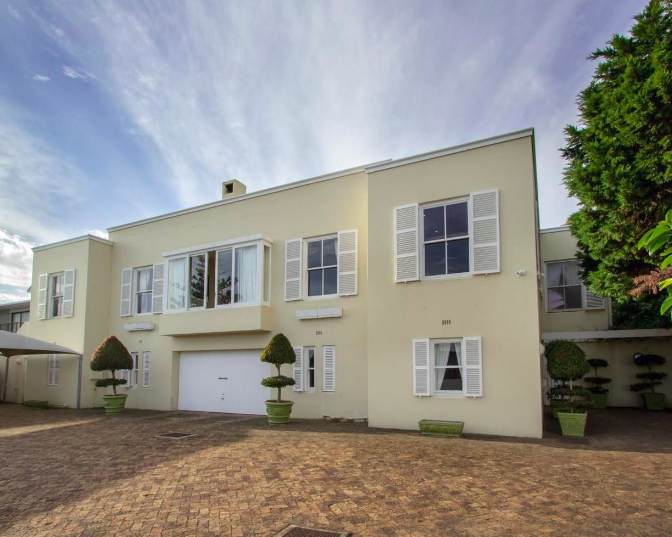 As one of the older suburbs of Hermanus, Voelklip holds an interesting and rich history. Starting its existence as a local farm, this suburb has consistently grown and now embraces modern change and development. Located in proximity to the renowned Fernkloof Estate and bordering the waters of the South Atlantic Ocean - Voelklip seamlessly blends the old with the new. Now a thriving holiday destination, due to its position between the Overberg Mountain and the ocean as well as its namesake beach, Voelklip provides both locals and visitors with an unmatched experience.
A Brief History
For approximately three centuries, the area now known as Voelklip was called Mosselrivier. Named after a river that opened up into a small bay, bountiful with mussels. It later gained the name Voelklip (Voëlklip = bird rock) due to a large rock on its beach, where hundreds (if not thousands) of birds slept.
As far back as 1724, this farm was used for many agricultural purposes - but it was not until 1897 when a portion of Mosselrivier was surveyed and sold to the Mossel River Estate Company - that the first portion of residential land was developed. This residential layout consisted of a grid-like system of roads and avenues, that were not named. Instead, this township was one of the first to have numbered streets (First to Seventeenth Street and First to Eleventh Avenues) and individual plots were sold to various owners. Initially, the homes that were built here were regulated and consisted of coastal cottages.
Up To Date
Since then, Voelklip's property landscape is still somewhat reminiscent of the past but has evolved into a modern residential and holiday destination. Where there were once only small fishermen-like cottages, now stand many large contemporary homes. While still managing to blend cohesively with the aesthetic of the environment - these properties are meticulously designed to accommodate the utmost comfort and luxury living.
While this suburb has remained fairly untouched by overdevelopment and still possess a sense of natural splendour - it is in proximity to a wealth of world-class amenities. A short way to the west of Voelklip one can find boutique shopping centres and medical facilities such as the Hermanus Medical Centre and Ipic Shopping Centre.
In With The Old. In With The New.
Currently on offer, from Hermanus Property Sales, is a four bedroom home, listed at R21m, that encapsulates the timeless elegance of the suburb of Voelklip and its history. This Georgian home spans four well-manicured erven and boasts breathtaking ocean and mountain views. Located in a private corner of the tranquil Voelklip sunbelt, this home provides residents with quick access to the popular Grotto Beach as it is a short walk away and is the ideal residence for a permanent staycation or seasonal vacation.
Another fantastic property is currently on offer, in the fast-growing suburb of Voelklip. Listed at R4.95m this three bedroom abode is an exciting opportunity to own a newly built and modernly designed home in this sought-after area. Designed to take advantage of natural light, the generous living areas in this home, make this an entertainer's dream.
Author:Hermanus Property Sales.

---
Making Your Home More Pet-Friendly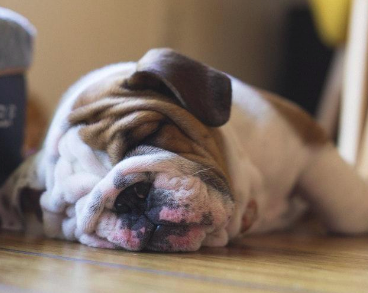 Pet owners know the importance of keeping their four-legged friends happy and healthy. As such they will go to great lengths to ensure that their homes are suitably equipped to accommodate their pets needs. When you buy a new home, you will look for one with a yard or some type of outdoor space, where your pets can run around. However, there are many pet owners who allow their cats and dogs to spend time inside of their house. This can sometimes lead to a lot of mess, but that can be avoided if you make your home more pet-friendly.
Let's take a look at how you can pet-proof your home:
Opt For No Carpets
If your pet spends time inside of your home you know how tough it can be to get stains and hair off of your carpeting and rugs. To make your home more pet-friendly, try to opt for tiles or flooring material that can withstand the damage your pets cause over time. If you would like to include rugs into your decor, go for more durable and washable fabrics.
Fur-Friendly-Furniture
With pets come fur and stains, so stain-resistant fabric should be at the top of your requirements when you buy new furniture. If you don't want to replace your furniture, consider getting covers made. This will help you to protect your couches and seating from pet hair and odours for years to come.
Keep A Lid On It
Your pets, may at some time get into your trash cans. And unless you would like banana peels and other waste items strewn across your floor, you should place your bins in places your dogs and cats won't be able to get into and make sure that you pick trash cans that can be secured with tight sealing lids.
Secure Your Yard
Every pet owner fears that their animals will run away. To help secure your pets, make sure that your yard is properly fenced. Mend any holes in your fencing and ensure that your gate locks properly, this will help you to keep your furry friends from escaping.
Invest In A Vacuum
Pets shed hair like it is nobody's business and this leads to every surface being covered by a layer of fur. Investing in a strong vacuum cleaner will help you keep your home cleaner for longer.
Create a Sanctuary
Your home is also their home. For this reason, it is important to create a sanctuary for your pets, somewhere they can relax after a long day of running around and playing. Designate a corner in a room for their bed. When choosing a pet bed, choose something that is made from high-quality materials.
Look Out For Their Health
Because you want to keep your pets safe, you are also concerned about their health. Before you bring pot plants or flowers into your home or planting shrubbery in your yard, first be sure to find out if these plants are safe for animals. Pet-proof any potentially dangerous areas in your home by and use non-toxic cleaning products on all surfaces, they can get to.
Author:Hermanus Property Sales.

---
Westcliff: Affordable Coastal Homes in Hermanus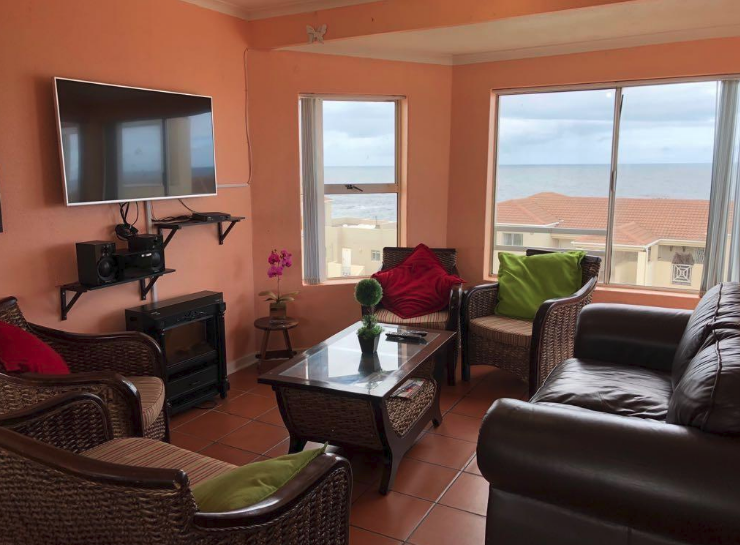 As more and more people aspire to live closer to the ocean, coastal properties have become increasingly expensive. In fact, this type of real estate has become so sought-after that is now widely regarded that property in proximity to the beach or coastline, is significantly pricier than inland abodes. With the price of homes close to the shore, particularly in the Western Cape region, rising.
Hermanus As a Residential Destination
One such a place is the village of Hermanus which has long been considered a thriving tourist destination. However, as the years go on, this hamlet is also fast developing into a booming residential sector. With hordes of South Africans and international home buyers flocking to this part of the world to find their ideal coastal home, prices have been rising concurrently.
This growth would make it seem as though the desire to live in Hermanus comes with a lofty price tag. Howbeit, there is at least one suburb that provides prospective homebuyers with a wide range of property types at equally varying price points. Namely Westcliff.
Affordable Property Options in Westcliff
Established in one of the oldest parts in Hermanus, in proximity to the coastline, is the laid-back suburb of Westcliff. A short drive from the centre of town and surrounded by breathtaking views of the ocean, this area continues to provide great value for money properties.
Prices in Westcliff vary - with many properties obtainable for under R2m. This provides buyers with a wonderful selection of affordable properties to choose from - especially when considering that Hermanus properties have been listed at values exceeding R20m.
Affordability Sparks Lifestyle Trend
Due to the affordability of the property in Westcliff, another interesting lifestyle trend has emerged. With an increasing number of people wanting to retire closer to the ocean, the sea facing suburbs of Hermanus have become hotspots for retirees. However, as people planning for retirement are generally looking to downsize and not to spend millions on a home - Westcliff has emerged as a frontrunner for this demographic. So much, in fact, that recent studies have shown that a staggering 47% of recent buyers were aged between 50 and 64, with an additional 26.5% above 65.
Currently on Offer from Hermanus Property Sales
If you are looking for an affordable seaside property in Westcliff, Hermanus Property Sales has a wonderful three bedroom apartment listed at R1.65m. This penthouse apartment offers its residents with open plan living spaces and a large rooftop patio, ideal for entertaining and watching sunsets. As it is located in the popular Hermanus Beach Club complex, safety is not an issue and the residents can make use of the onsite facilities. The complex contains an array of well-maintained facilities including; clubhouse, laundry, swimming pool, putt-putt course, as well as a tennis and squash court. This property was designed for those wanting to spend their days in leisure.
Hermanus Property Sales are the leading property specialists in the greater Hermanus area and boast years of expertise and experience in Westcliff. If you are looking for an affordable home in Hermanus, or somewhere you can plan your retirement contact our dedicated team of property professionals today.
Author:Hermanus Property Sales.
---
Keep Your Property's Value By Keeping it Maintained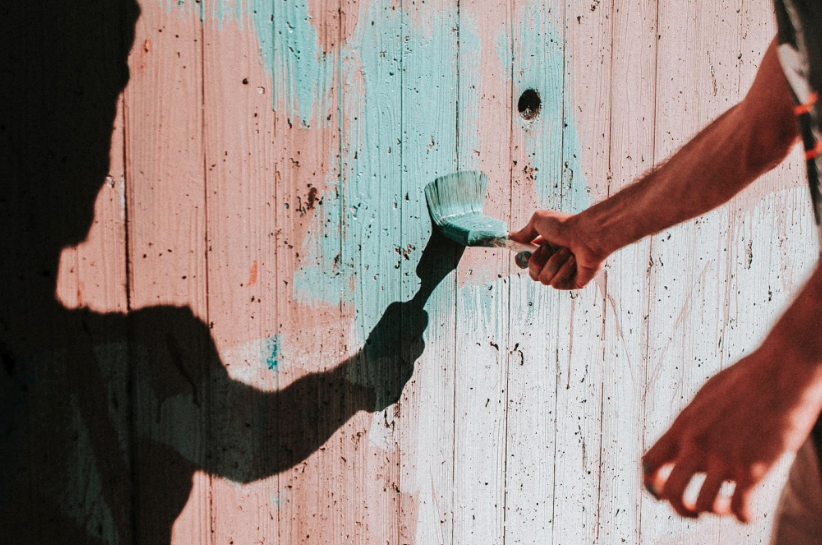 Usually, when you buy a home, you plan on staying in for a while, or until you have paid of your bond and the value of the property has appreciated enough so that you can make a profit once you sell. But what happens if your property loses its worth over time? Is there anything that you can do to prevent this from happening?
The answer is yes. In order to keep your property from depreciating proper home care and maintenance is vital.
If you keep your home in tip-top shape you can help to ensure that your property, at very least, maintains its value if not increase it. By regularly maintaining the small upkeep jobs around the house, you can save money and potentially avoid having to perform massive construction tasks down the line.
Here is a look at our top maintenance tips for preserving the value of your home.
The Pipes
Plumbing forms part of your home's bones and is one of the most important structural features of a property. Not only can this type of issue bring on mould and other unwanted problems, but it can also rapidly diminish the value of your property. However, by seeing to the minor plumbing problems like pesky leaks and outdated pipes you can prevent long-term damages from occurring.
Outward Appearance
The condition of your exterior walls will leave a lasting impression on possible buyers or investors. If there are cracks, flaking paint or dirt marks covering the walls of your home - it will make your property look untidy, unwelcoming and dilapidated. This can be solved by a lick of paint or a deep, high-pressure clean. It should be noted that not all walls need repairs, and by cleaning it you can save yourself from problems or effort down the line.
External Fixtures
As these fixtures form part of the facade of your home it is important to keep them looking well-taken care of. These features include your gutters, that can easily start looking drab and effectively chase buyers away. To avoid repelling possible investors, keep them clean and looking like new.
Keep at It
If small issues accumulate they could result in a mammoth task that could cost you thousands in repairs and even more in your home's value. As soon as an issue arises or something breaks, make sure that you fix it. A great tip is to create a maintenance checklist or keep a record of everything that needs to be done. This will help you keep on top of things and make your maintenance manageable.
Don't Just Maintain - Improve
There are also many additional things you can do to improve the condition and the value of your home.
These include:
• Giving your house some more curb appeal.
• Deep cleaning and decluttering various rooms.
• Allow for more natural light to enter your home.
• Keep your walls in a neutral colour.
• Make sure that your home smells fresh at all times.
• Install some 'Green' or sustainable features.
• Keep fixtures and hardware updated.
• Refurbish your kitchen cabinets and countertops.
All of these are small ways in which you can see your property bloom into a great long-term investment - that is likely to grow in value and yield profit in the long run. For this and more useful information on the home owning and buying journey, contact the experts at Hermanus Property Sales today.
Author:Hermanus Property Sales.
---
Should You Buy a Lock-up-and-Go Holiday Apartment?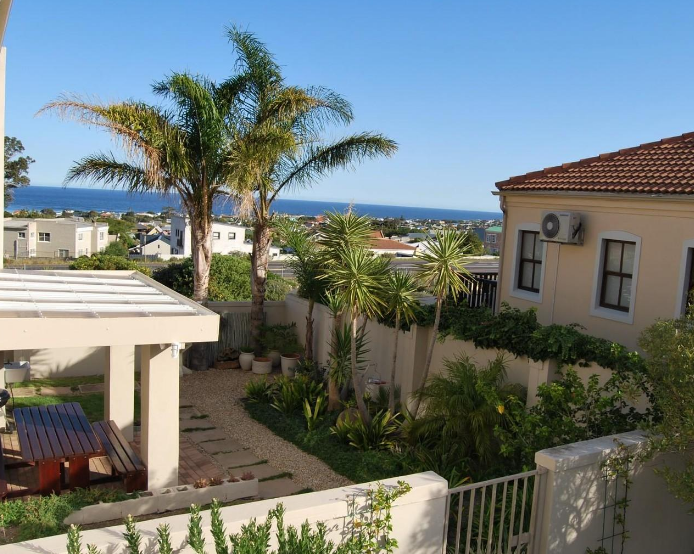 Do you have a favourite vacation destination? Somewhere you and your family go once a year to unwind? If the answer is yes, it is very likely that you have spent thousands annually on accommodation. Why spend money on hotel rooms and bed and breakfasts if you can own a getaway lock-up-and-go property in the town or city you love to visit.
What is a lock-up-and-go apartment?
This type of property is generally an apartment or bungalow that does not require much maintenance, is secure and offers its owners flexibility, as the name suggests, with regards to coming and going. Holiday lock-up-and-go properties mainly consist of one storey and are located in gated estates or complexes near tourist attractions like the beach.
Why should you consider a lock-up-and-go holiday property?
Lock-up-and-go holiday properties are growing in popularity. Being able to simply turn off the lights, lock the door and leave for long periods of time, without worrying about the maintenance of your home is a great advantage.
In addition, having to keep up the exterior of a holiday home can be a costly affair as you would have to employ someone locally to tend to your property. With a lock-up-and-go, you won't have to get the help of a gardening service as these properties are often located in secure estates or complexes that have their own maintenance staff at the ready.
Having a lock-up-and-go in such a development also means added security, which allows the owner to enjoy themselves while on having their vacation and have peace of mind when they return home - knowing that their apartment is safe and sound.
This low-maintenance property gives you the opportunity to enjoy your holidays without the hassle.
* An additional benefit of owning a lock-up-and-go holiday home is that it would be quite easy to turn into a rental when you and your family don't use it. This will help you to make an additional passive income - eventually paying for itself.
Looking for the perfect lock-up and go in Hermanus?
This brand new sole mandate can be found nestled on the edge of Walker Bay in the popular suburb of Westcliff, in the sought after and secure Whale Rock Estate, this two bedroom apartment is competitively listed at R1.85m. With mesmerizing 180 degree views of the waves below, this apartment is equipped with glass stackable doors which creates the impression of indoor/outdoor living. Residents can also make use of the many communal facilities in the estate, which includes a clubhouse, swimming pool, braai area, laundry and squash court. This is the perfect all around holiday home.
Make holidays stress free by investing in a lock-up-and-go style apartment for your holiday home. If you are thinking about buying a getaway property, why not consider a lock-up-and-go apartment in the wonderful Hermanus? With pristine beaches, interesting attractions and a host of outdoor activities this seaside village makes for the perfect vacation spot. Contact Hermanus Property Sales to find a holiday home where you and your family will share many wonderful memories for years to come.
Author:Hermanus Property Sales.
---
Beautiful Sea Views in Berghof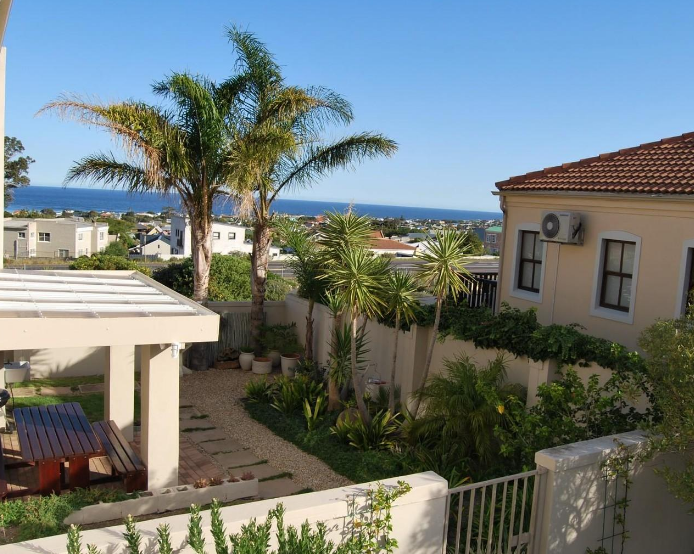 Nestled between the Mossel Mountain Range and the coastline of the South Atlantic, in the peaceful suburb of Onrus, you will find the beautiful Berghof Estate. As one of the best-kept secrets in the Overstrand, this small residential estate has a distinct countryside feel. Pinned against the slopes of the mountain Berghof overlooks the entire bay, from Gansbaai to Vermont.
Berghof's design incorporates Tuscan style elements, which produces a balanced aesthetic - seamlessly blending with the brilliant views of the ocean and mountain backdrop. One of the biggest drawcards for those wanting to live here must be the ocean view. With Hermanus being the whale watching capital of South Africa, whale and dolphin watching from your patio is a common occurrence in Berghof.
Despite being a short drive from the centre of town, there is a calming nature about this area. With an abundant birdlife, one feels somewhat removed from the hustle and bustle of everyday life. Here a lifestyle focused on outdoor living is encouraged as there are several hiking trails in this development.
Effortless Convenience
Residents of the Berghof Estate enjoy easy access to a host of modern amenities, including two schools located within its borders; namely Northcliff House College and Berghof School. Apart from these institutions, there are many other prestigious schools in this catchment area, providing parents with a great selection of choices.
Bordered by the R43 Berghof is less than 4 km away from the nearest shopping destination and under 7 km from the nearest medical facility. This arterial route also connects Berghof to the N2 which runs directly to Cape Town (113 km).
Affordable Property Prices
With homes in similar Hermanus estates being sold at very competitive prices, these properties are being snapped up by investors. As the opportunity to buy homes in these sought-after developments become scarcer, Berghof is one of the last places where you can find affordable Hermanus properties and vacant plots with views. Property prices start around R700 000 for vacant land and totals at approximately R4m for a completed four bedroom home.
These prices are still significantly lower than Berghof's counterparts, Hemel-en-Aarde and Chanteclair where properties have been valued above the R6m mark.
Do You Want to Live in Berghof?
Currently on the market is a beautiful three bedroom home. Listed at R2.9m, this joint mandate offers modern finishes, a manicured garden, spacious living areas and a balcony with sweeping views of the ocean. Ideal for a family with children, this property can be found in the secure Berghof Estate and boasts a generously sized flat with its own entrance.
If you are in the market for a home in an area with spectacular sea views look no further. Berghof has everything you could want in a residential address. From the secure homes in close proximity to all the conveniences Hermanus has to offer to an unmatched location - Berghof is the place for you. Contact Hermanus Property Sales today and our dedicated team of property professionals will help you find what you have been looking for and more.
Author:Hermanus Property Sales.

---
Find What You Have Been Looking for: Fernkloof Golf Estate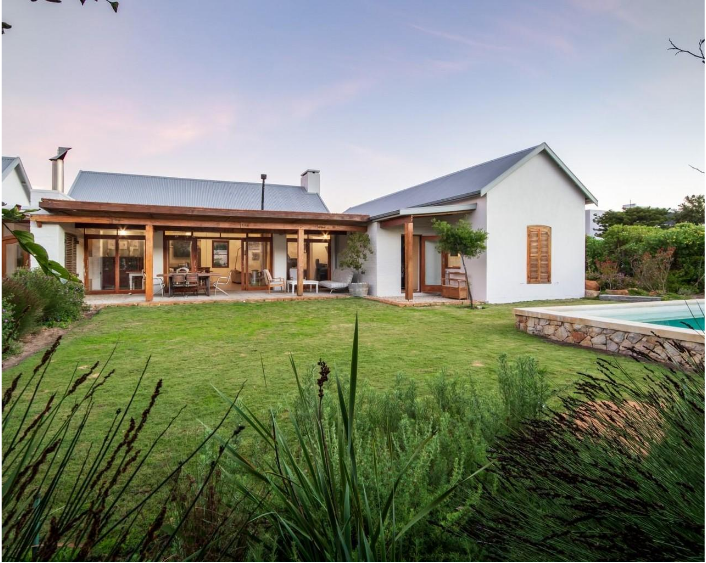 Have you been dreaming of a peaceful existence in a beautiful natural setting? Are you looking for a safe place to lead a laid-back lifestyle surrounded by all the conveniences of an upmarket neighbourhood? If residing in one of the most sought-after residential villages in the seaside hamlet of Hermanus sounds like your ideal then the secure Fernkloof Golf Estate is the place for you.
Fernkloof Golf Estate
Neighbouring the spectacular Fernkloof Nature Reserve and built around the historic Hermanus Golf Club and course - this estate is the perfect place for golfing enthusiasts or those seeking a lifestyle of leisure. Here, you will find a wonderful mix of serenity and amenities - all catering to opulent living. Launching in 2004, this residential development was so anticipated that all 330 erven were sold out in less than six hours - bringing in a total of R260m at the time.
Today properties in the estate are rare to come by, with many homeowners holding on to their investments. With the majority of residents falling between the ages of 50 and above, the average sales price of homes in Fernkloof Golf Estate has risen from approximately R1.2m in 2010 to R5.5m in 2017.
Currently on offer from Hermanus Property Sales in Fernkloof Golf Estate
Due to the scarcity of available property, the opportunity to purchase a home in this estate does not present itself every day. Currently on offer is a sole mandate from Hermanus Property Sales. Tucked away down a panhandle in the Prestwick Village precinct is a sublime three bedroom family home, listed at R7.15m. Offering great estate living, together with excellent security and great vernacular architecture, this home has been sited to maximise the Northern aspect and surrounding mountain. Boasting large open living areas, a pool and feature fireplace which flows out onto the covered entertainer patio area this is the ideal abode for anyone wanting a slice of the quiet life.
Precincts in Fernkloof Golf Estate
Fernkloof Golf Estate is divided into seven secure precincts known as villages, these include; Fairbanks Village, Innesbrooke Village, Eighteen on 18, Prestwick Village, Lakewood Village, Hillside Village and Fernkloof Village. Each village is run and overseen by a property owners association that enforces the estate guidelines. Designed to make the most of their stunning natural environment - with mountainous and ocean views which can be enjoyed from the more elevated precincts - every village provides residents with access to the golf course by means of a public pathway.
Top Notch Security
Fernkloof Golf Estate also offers excellent security features, with all precincts (bar precinct one) boasting their very own attractively designed, slate tiled guardhouse with access controlled electronic gates. Every individual village makes use of separate postboxes and a postal delivery system, as well as an intercom system that links to every home for added safety.
Affording home buyers an opulent and relaxed lifestyle, in one of the most popular security villages, while enjoying the neighbouring golf course, spectacular views and all the vistas of Hermanus - Fernkloof Golf Estate is the place for you. Contact Hermanus Property Sales today and secure your home amidst the beauty of Fernkloof Golf Estate.
Author:Hermanus Property Sales.
---
Your Home Buying Questions Answered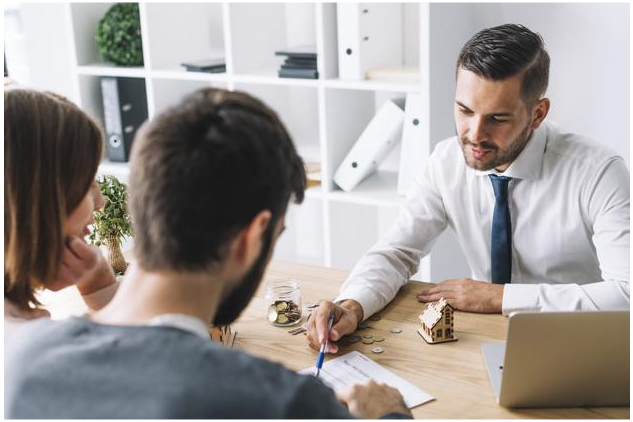 Buying a home is an exciting prospect but it can be difficult to navigate this process if you don't have the necessary knowledge of the industry. It is natural to have some questions about purchasing property, and the easiest way to get answers is to enlist a reputable estate agent and agency who can best advise you on what to do.
So what are the home buying questions you want answered?
Hermanus Property Sales' Sandbaai Office Principal, Nerina Heyns offers some insight and answers to some of your most burning home buying questions:
Q: What is the first step of the home buying process?
A: Unless you have the cash funds, the first step in the home buying process is finding out what you can afford. You can achieve this by contacting your bank or mortgage originator. In doing so you will have the ability to establish what price bracket is right for you. Buying property is very exciting and is probably the biggest investment you will make in your lifetime, so choose wisely. But remember that this is only an indication and that you will have to jump through all the hoops, once you have found the property you like, to get your bond approved.
Q: Apart from the deposit, what other costs are involved?
A: Excluding the deposit, the buyer is also responsible for paying the transfer costs, i.e. transfer duty, as well as the legal/attorney fees to register the property in their name. If you are making use of a bond to finance your property, there are also bond registration costs involved. Your estate agent can assist you in determining these costs.
Q: How does my credit score influence my home loan?
A: Your credit score is very important and has great influence on your home loan. Affordability is key and you have to prove to the bank/financial institution that you will be able to service the bond monthly.
Q: Should I sell my current home before buying a new one?
A: Once you have sold your property it is easier to look for a new home and you will also have the bargaining ability of being a cash buyer.
Q: How many properties should I view?
A: Whether you have viewed two or ten homes, it is said that you would find a home that meets 80% of your wants and needs, this is the one you should buy. Nowadays most people search online and only view properties that they feel tick their boxes. If you work with a good estate agent, they will listen to what you want and don't want and endeavour to find the perfect fit - saving you time and effort. Browsing the internet can only help so much, a personal touch is what you need to find the most suitable home.
Q: How much should I offer?
A: Don't shy away from making a lower offer. People are often embarrassed to make an offer, less than the asking price but if you really like the property there isn't any harm in asking if the owners would accept a lesser price. Your estate agent will guide you to what the best option would be.
Q: What happens if my offer is rejected?
A: If your offer is too low, more often than not the owner will counter your offer with a price that is acceptable to them. If you are unable to afford this, you will need to accept this or move on to your second choice.
Q: What is the agent's role in the buying process?
A: The estate agent is the facilitator between the seller and buyer. The seller will brief the agent on all they need to know about the property and the agent will then relay the information to the buyer, in order to help them make an informed decision. If there is a counteroffer, the agent will also act as a go-between, with the aim of facilitating a win-win situation for all concerned.
Q: What is your best advice for first-time homebuyers?
A: The best advice we, at Hermanus Property Sales, can give you, is to find an estate agent you trust and who has been in the area for a long time. That way you know when you want to sell somewhere in the future, the same agent will be around to guide you to the best way forward and invest in your future.
For more helpful information on the homebuying process or to find your dream home in Hermanus - contact the specialised team of property professionals at Hermanus Property Sales today.
Author:Hermanus Property Sales.
---
Heaven is a Place in Hermanus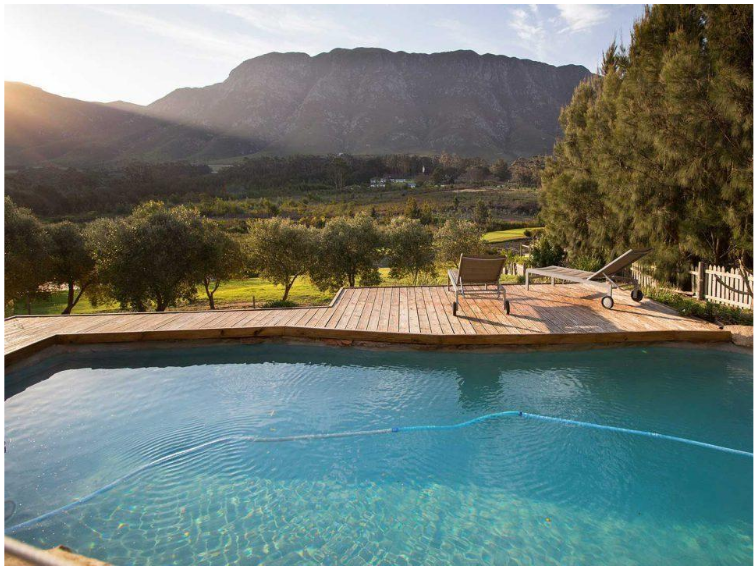 What establishes an area as being sought-after? Is it the number of people who aspire to live there, or how properties appreciate over time? For some people, it may be the beauty of its landscape, the type of lifestyle that can be enjoyed - while for others it is the amenities and culture that makes a suburb worthwhile.
As it were, all of these factors are to be found in the lovely neighbourhoods of Hermanus, with one particular suburb standing out above the crowd for being extra special.
Travelling along the R44, on the way to Hermanus, you will find the coveted Hemel en Aarde Valley. Described by locals as literal heaven on earth, this beautiful part of the Overberg is known for the array of wine farms; charming eateries and unmatched views of the idyllic valley that surrounds it. One thing that has often been said about this magical basin is that the hills are so high that they envelop the valley all around, 'touching' the sky and creating the impression of a seamless scape of Heaven and Earth.
Why Live in Hemel en Aarde Valley?
The natural brilliance of the Hemel en Aarde Valley has long held a certain appeal for holidaymakers and homebuyers, but as its lifestyle offerings expand and with more secure residential developments popping up - this locale is drawing a diverse crowd. From families to young professionals.
So what do homebuyers and residents see in these neck of the woods?
Receiving much praise for the prime properties, land and homes that can be acquired here - Hemel en Aarde Valley is an exclusive node when it comes to residences. With very few properties coming to market on a regular basis, investors snap up the opportunity to purchase quickly.
Apart from the in-demand property landscape, Hemel en Aarde Valley is desired because of the dozen-odd award-winning wine farms that are mostly within walking distance from anywhere in the valley - the quiet country lifestyle that can be obtained here is truly something to behold. Throw in a host of high-quality amenities and services that can be accessed in Hermanus itself (a mere 15-minute drive).
Rare Opportunity to Invest in the Exclusive Hemel en Aarde Valley
Opportunities to invest in this haven does not occur every day. A four bedroom family home in the breath-taking Hemel en Aarde Valley, listed at R4.3m. Immaculately designed, this home boasts a north aspect with vast views of the Babylon Tower in the opposite side of the valley. Enjoying a casual atmosphere, it features a fireplace, views from every window and a sunny private pool. This property forms part of an exclusive 11 erven development, with a manicured common and affords residents with a comfortable country lifestyle.With prestigious wine farms a short distance away and several eateries close enough to cycle or walk to.
There is no question that Hemel en Aarde Valley is a sought-after area, providing residents with the most awe-inspiring setting, access to modern conveniences and enriching lifestyle experiences. Finding a suburb that is this remarkable is unique, so if you are ready to find your own piece of Heaven on Earth contact Hermanus Property Sales today.
Author:Hermanus Property Sales.
---
The Benefits of Bungalow Living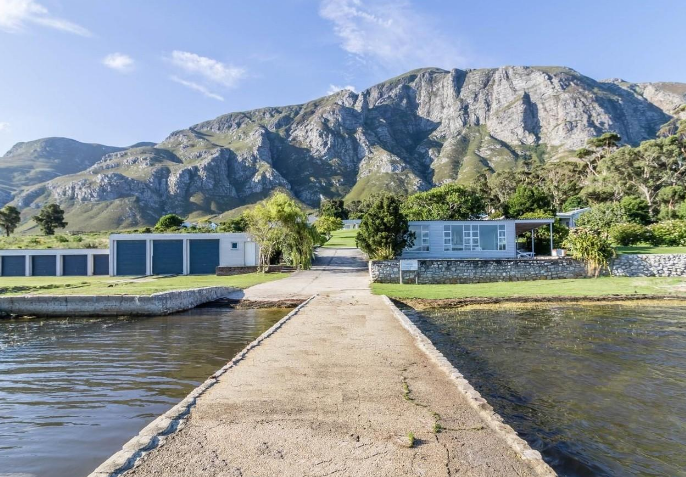 High-rise apartments, modern mansions, cosy cottages and family homes - when considering to purchase a property there are many types to choose from and you may know exactly what you are looking for. But have you ever thought of living in a bungalow?
The word bungalow may inspire images of tropical vacations abroad, but these single storey buildings make for the ideal permanent residence for more than one reason.
Let's take a look at some of the benefits of bungalow living:
Open
Bungalows often incorporate an open-plan design in their layout. This helps to bring in natural light and creates an airy and sunny atmosphere – which is a great benefit for residents as natural light improves mood and productivity.
Modification
Unlike other property types, like flats, bungalows are more flexible when it comes to possible modifications. Additional space can be added a lot easier by either building an extension or converting it into a two-storey home. Bungalows further allow more opportunity for renovations or alterations – which may not be the same in traditional housing.
Privacy
Bungalows are often found on beautiful stretches of land surrounded by nature and will either be detached or semi-detached. This environment allows a higher level of privacy, which residents can enjoy – with many planting shrubbery or trees around the edge of their property to enhance this feature further.
Kid-Friendly
Bungalows are also a great fit for families with adolescent children, as there are no stairs, your kids are not on a different floor from you so you can observe them and the property itself is usually very secure.
Accessible
As this type of property is only one level, it provides great accessibility for individuals with limited mobility and is generally safer as a result. The open-plan design also aids those with wheelchairs and walkers – making bungalows a great retirement purchase or when planning for the future.
Investment
Bungalows have continued to be sound investments as their value not likely to decline. A well-maintained property will have even higher resale value, especially if it is located close to a water source and in a sought-after area.
If you are interested in taking up the bungalow way of life in Hermanus, Hermanus Property Sales currently has a pristine four bedroom property, listed at R7.9m, for sale in Hermanus Lagoon. This beautiful abode boasts a magnificent setting, with the Maanschynkop Mountain as its backdrop and views of the peaceful lagoon below. This is the ultimate lifestyle property and is by far one of the most attractive bungalows on the water's edge. A mere 7km boat trip from the estuary mouth and the popular Grotto Beach. Contact Hermanus Property Sales today and secure this one of a kind, waterfront property and reap the benefits of bungalow living.
Author:Hermanus Property Sales.
---
Should You Buy a Second Home as an Investment?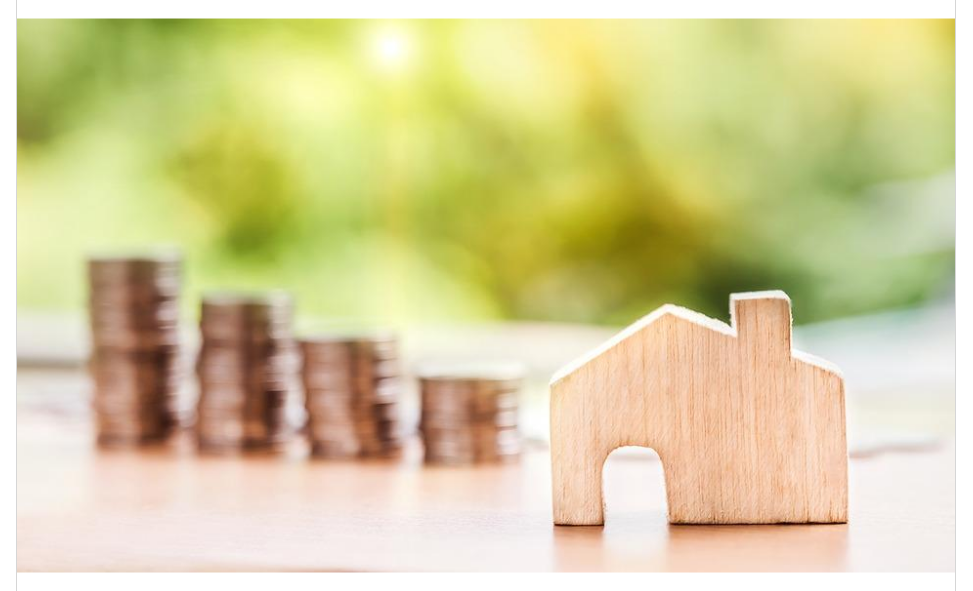 ---
Many people purchase properties for the security it represents but may not consider the lucrative nature of property investment.
Property has long been one of the most reliable and popular investments in the world, with statistics indicating that real estate generally retains its value – increasing over time and outperforming other types of investment. Those buying a property as an investment may be doing so to diversify their investment portfolio, while others may need some additional income. While there are many ways to make money with investment properties, and while television makes the flipping of houses look like a great opportunity – one of the best ways to gain profit from property is buy-to-rent.
So, should you invest in a second home?
Things to Consider Before Investing
Before you jump on the investment bandwagon and purchase any piece of real estate, it is important to carefully consider if investing in property is the right thing for you.
What is the purpose of your purchase?
Do you want to make a quick buck or are you investing long term? Do you plan to renovate and sell or are you interested in turning your property into a rental? If you don't know why you are investing, then you probably shouldn't, but if you have identified your motive it becomes easier to obtain your investment goals.
How is the current market performing?
Researching the property market in the area you are planning to invest in, is a must for any property investor. Buying a property without understanding the nuances that it comes with is a reckless decision. However, not everyone has access to real estate statistics and trends, this is why it is imperative to work with a reputable real estate professional or agency who will help you navigate your investment journey.
Reasons to Buy a Second Property as an Investment
Simple Way to Get Put Down a Deposit
Unlike buying your first property, when investing in a second home you don't necessarily have to exhaust your savings in order to put up the deposit. As a stable homeowner, you are able to leverage the equity of your current home and put it towards the second property.
Steady Monthly Income
When purchasing a second property, you can rent it out – and will make a profit on this investment, as soon as you secure tenants. This monthly income can then serve as an addition to your cash flow or put your earnings towards paying off your mortgage.
Property Values Appreciate
Historically, statistics indicate that the price of a property you purchase today will appreciate over time. Let's take property in Hermanus as an example: In 2013 the average sale price in Hermanus was approximately R720 000. Since then this number has increased dramatically and in 2017 was set at R1 575 000. When you are ready to sell your investment property, chances are good that it would retail at a higher price than the original cost.
Prime Investment Opportunity in Hermanus
If you are looking to invest in the lovely coveted seaside town of Hermanus, don't miss out on this three-bedroom abode listed at R1.95m in Sandbaai. Located in the Mooizicht Gardens gated residential complex, this upmarket lock-up and go cottage ticks all the boxes for a smart investment. High-beamed ceilings and open plan living areas make this the perfect property for your next real estate purchase.
Buying an investment property can be a challenging process, contact Hermanus Property Sales for expert property advice and find the ideal investment property for your portfolio in Hermanus.
Author:Hermanus Property Sales.
---
Auvergne: Vermont's New Exciting Residential Estate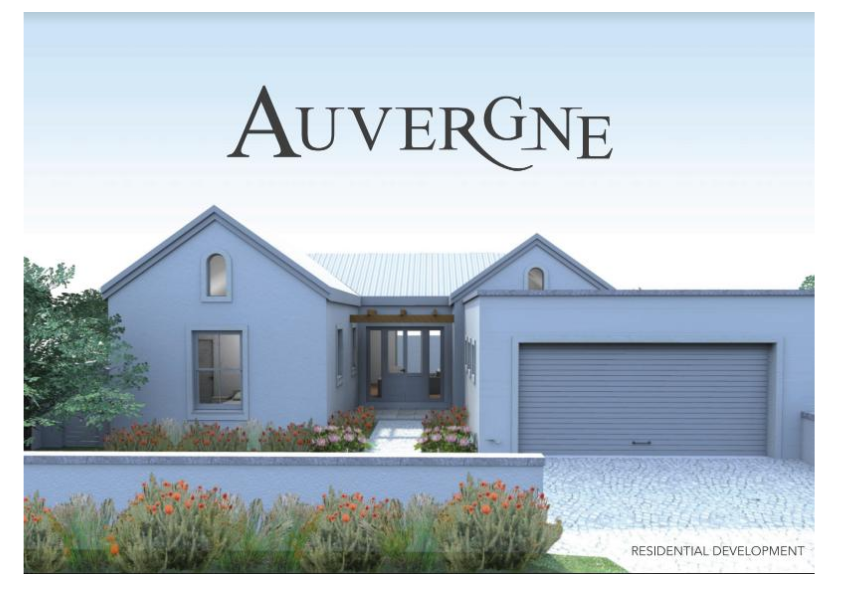 ---
When a suburb becomes sought-after, residents tend to stay for longer periods of time – making property scarcer and more expensive. This is particularly true for Hermanus and its many trendy neighbourhoods, like the suburb of Vermont.
Spanning a mere 4km2, this suburb has experienced an influx of interest from homebuyers who want to make the most of its stunning natural surroundings. Its idyllic environment also plays part in the length of homeownership, with recent Lightstone statistics indicating that 49% of stable owners have resided in this suburb for 11 years or more.
With properties harder to come by, property developers have seized the opportunity to build new accommodation in the form of a secure residential estate.
Auvergne Residential Estate
Auvergne forms part of the stunning Vermont suburb in the seaside village of Hermanus. Surrounded by the rolling hills of the Overberg Mountain range, it offers picturesque countryside living in an unmatched natural setting.
Designed with the principles of traditional South African architecture, of the Modern and Farm Style Cape Vernacular - this estate champions a contemporary lifestyle, its immediate environment and the mild climate which is enjoyed by the locals.
Architecture and Design
The 19 properties that have been developed on this secure estate, have all carefully been constructed according to strict guidelines, which respect the land that Auvergne occupies the ambience of Vermont and its surrounds.
Similar to the colour chart of the prestigious Fernkloof Estate, Auvergne residences and infrastructure will embrace natural earthy tones, which mimic its backdrop of the beautiful mountain range and the sandy flat land upon which it has been developed.
Currently on Offer from Hermanus Property Sales
Hermanus Property Sales affords the most discerning investor or homebuyer with the opportunity to own a property in the stunning Auvergne. Once purchased there are two design options to choose from. Choose from either a two or three-bedroom abode, with a large open plan lounge and dining room, open plan kitchen and upmarket finishes.
Security
Auvergne offers its residents peace of mind, as the entire estate is walled around its perimeter, with electric fencing and a security gate.
Nearby Amenities
Due to its position, in Vermont – Auvergne enjoys the wealth of amenities and services that Hermanus has to offer.
Education
For families moving to Auvergne, there are several reputable schools to choose from, these include Hermanus Primary School, Hermanus High School, Berghof Pre-Primary School and Northcliff House College.
Medical
Residents have access to world-class medical facilities, like the Hermanus Day Hospital, Provincial Hospital, and MediClinic Hermanus, which are fully equipped to deal with any medical emergency or check-up.
Shopping
Apart from the wonderful activities that can be found in this node, there are many shopping centres and complexes located near Auvergne. These retail destinations are the perfect spots for some grocery shopping, retail therapy or to grab a quick cup of coffee with family and friends.
If you are thinking about relocating to the desired Vermont, Auvergne is the perfect place for you and your family. With secure accommodation, a striking setting and access to modern amenities – you will not want for anything. Contact Hermanus Property Sales today and secure your opportunity to reside in this brand new residential estate.
Author:Hermanus Property Sales.
---
Building Your Dreams in Chanteclair, Hermanus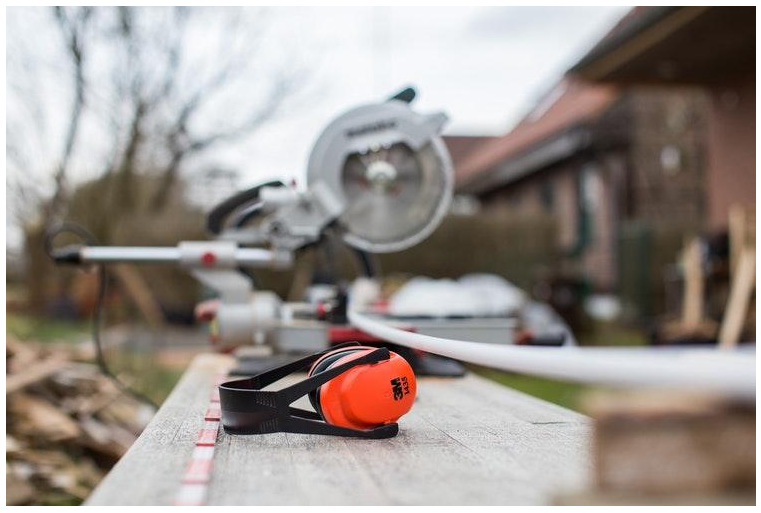 ---
People from all walks of life have settled very happily in Hermanus. For some, the draw has been the laid-back lifestyle, which fosters a peaceful existence. While others came because of Hermanus' fantastic infrastructure, amenities and its proximity to Cape Town's business centre -with charming suburbs like Chanteclair becoming a popular residential destination among those relocating here.
The newer and upmarket residential area of Chanteclair is situated on the mountainside of Onrus and is located ideally away from the hustle and bustle while being close enough to all modern conveniences. Here you can find a variety of homes, from lavish family abodes with spectacular views to lock-up-and-go units in secure complexes. This suburb is also home to an abundance of bird and plant life, which adds to the natural splendour of the lifestyle that can be enjoyed here.
Chanteclair Property Market
Chanteclair's property market is largely supported by an older home buying demographic, as reflected in statistics released by Lightstone stating that 32% of recent buyers were between the ages of 50 and 64, while 36% of property purchasers in the area were above the age of 65. This could be due to the prime retirement villages such as; of Kidbrooke, Onrus Manor and now the all-new Negester North that is situated in Chanteclair.
Opting to Build
However, those who want to reside in this neck-of-the-woods, finding a vacant plot of land and building a house is often the most viable option. As the median price for properties in Chanteclair has shot up significantly over the past decade, from R770 000 in 2007 to R3 250 000 in 2017, and considering that properties in neighbouring suburbs, such as Vermont and Hemel-en-Aarde can fetch prices upwards of R6m, building a home can potentially work out to be the more affordable option and a sound investment opportunity in the long run.
According to recent findings by STATSSA, the price of building a home in the Western Cape averaged around R6 136 per square metre. This means that if you had to build a 500m2 residence - it would work out at around R3m to build.
When you build your own home, you automatically add a sentimental value that would not be present if you purchased a property. Building a home from scratch means that the structure is up to all of the latest safety regulations. But the biggest benefit of building a home is that you can have every corner and room exactly the way you want it – from the foundation to the beams in the ceiling.
If you want to build your dream home in one of Hermanus' fantastic suburbs, Hermanus Property Sales currently has a chance of a lifetime on offer. Perched at the top of Chanteclair, in the Leopard Rock Mountain Estate is 1426m2 vacant land listed at R2,150,000. Positioned inside of a private nature reserve, with excellent security and controlled access - this plot has the potential for great things. With the Onrus Mountains as a backdrop and views of the ocean below, your home would be an enchanting haven amidst the serenity of nature and the magnificent whales of Hermanus.
Is your dream to build a home, perfectly designed to your property wants and needs? Hermanus Property Sales has a wide variety of different plots available in many of the exclusive and sought-after suburbs of Hermanus. Contact one of our dedicated agents today to find the perfect location for your new home.
Author:Hermanus Property Sales.
---
A Cost Effective, Eco-Friendly Guide to a Healthier Household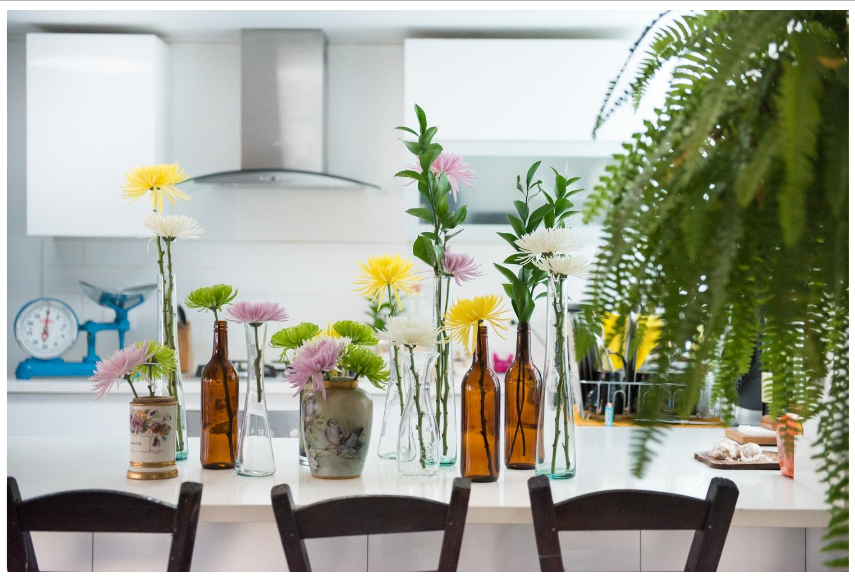 ---
When you think about going green, recycling is probably the first thing that pops into your mind but simply put, going green is more about making environmentally friendly choices part of your life than the mantra of reduce, reuse, recycle. If you have decided to lead an eco-friendly lifestyle you may think that you will run into unwanted extra costs, however, this is not the case. Going green can actually save you money and there are cost-effective ways to implement these changes.
Our environment is being polluted by waste and other factors on a daily basis, so if you would like to be more environmentally responsible here are some inexpensive ways you can try to live a little greener.
Save water and Electricity
During the current drought being experienced in the Western Cape, all South Africans have become aware of water conservancy to some extent. As a homeowner, there are many small things you can do to save a litre here and there.
• Install low-flow shower heads.
• Try to avoid bathing and rather opt for a shower.
• Wait until you have a full load of washing before turning on the machine.
Similarly, you can cut your electricity costs by implementing the following:
• Consider insulating your hot water heater and pipes.
• Wash your clothes in cold water, not only will you save energy but it will keep your garments looking better for longer.
• Hang up your laundry to dry, don't use the dryer.
• Remember to turn off any electronics and lights if you are not using them.
Reduce
As consumers, we accumulate refuse bag upon refuse bag of unnecessary waste on a weekly basis. The environmental benefits of reducing packaging and disposable waste like less pollution are obvious but packaging also contributes to the cost of a product. By choosing to purchase products with less packaging or doing away with disposable goods, you will save money in the long run.
• Buy products in bulk with less packaging. This will not only be more environmentally friendly but will also be kind to your wallet.
• Opt to purchase goods that are already in recycled packaging.
• When going to the shop take your own plastic bags or get fabric tote bags to replace the plastic ones.
Reuse
After reducing waste, the next point of call is to reuse what you can. It is important to try and reuse as much food, packaging and anything else you may throw away without giving a second thought – this will be more beneficial to your pocket and the environment.
• Compost all food scraps. This is fairly easy to do and you can compost in apartments and homes alike. For nutrient-rich fertiliser consider getting a worm bin. You can compost peelings, paper and even cardboard – the worms will then turn the refuse into organic fertiliser.
• Stay away from disposables. Instead of buying paper towels, buy a reusable cloth. Instead of buying reusable razors, buy one good one and just replace the blades when needed.
• Reuse old plastic containers and bottles so that they don't end up in a landfill.
Recycle
Household recycling should be a practice in your home and is actually very simple to put into operation. It is a simple and efficient way to make your home more organised, conserve natural resources and a great step to improving the environment.
Here is a list of all recyclable items in their groups:
Paper
• Office paper
• Cardboard
• Newspapers
• Magazines & flyers
• Books
• Long Life Cartons
Plastic
• Most plastic containers
• Fruit and vegetable trays
• Soft plastic bags/shopping bags/ packaging
• Cling wrap/bubble wrap
• Polystyrene
Glass
• Wine and alcohol bottles
• Jam jars
• Sauce and spice bottles
• Plain drinking glasses
Tin
• Beverage Cans
• Food Cans
• Aerosol cans
• Paint Cans
Do-it-Yourself Cleaning Products
Everyone has tried a hand at DIY. A great way to be greener in your home is to try your hand at making your own cleaning products. As most stores bought products are filled with harmful chemicals you can avoid polluting your home and protect your family. There are hundreds of simple and cheap formulas out there that you can make at home.
For this and more tips and advice on the home owning process, Hermanus Property Sales has years of experience and expert insights in the real estate industry. Contact us today if you are looking for reliable real estate services.
Author:Hermanus Property Sales.
---
Smallholding Promises Holistic Lifestyle for R18m in Hermanus Lagoon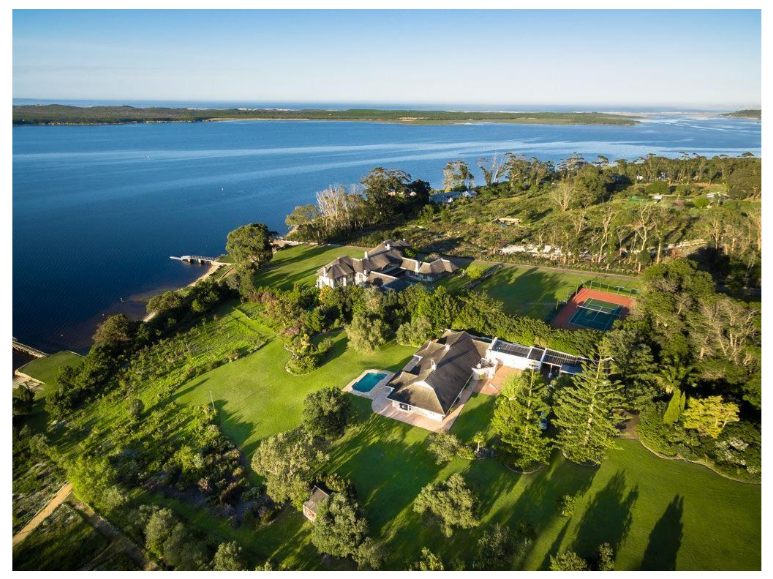 ---
A worldwide trend, which has been growing for the past few years, has seen many individuals leave the fast-paced city lifestyle and moving to the countryside in search for a more peaceful and holistic way of life. It would appear that members of the higher income bracket have been migrating away from the hustle and bustle, which is in contrast to the high volume of lower income groups moving to more urbanised areas near the city. Amidst this group of people relocating to the country, are individuals who go one step above this lifestyle trend – opting to give up some or all of the urban life and choose to invest in smallholdings in order to cultivate and live off of the land (fully or partially). Evidently, choosing to move to a more rural area or to buy this type of property is not a viable option for everyone, and is only possible for a few individuals. The term "green shifter" has been given to these people, who are typically wealthier, in their late thirties to forties with established careers and young children – who want to benefit from a better quality of life and open spaces.
Why Hermanus is a Greenshifter's Dream
The village atmosphere and natural lifestyle of Hermanus have been preserved by its residents who prefer a slower pace of life. Apart from its lush green landscape, there are many estates that prioritise environmental responsibility and several other conservation initiatives in the area. Surrounded by a farming community, there are weekly markets and yearly events that celebrate the home-grown, local way of living.
Lagoon Smallholding Trumps Country Lifestyle
Invest in a lifestyle, not just a property. Exclusively on offer from Hermanus Property Sales is this spectacular 40 769m2 smallholding for sale in Hermanus Lagoon, listed at R18m. Set amongst some of the most established and finest homes along the Lagoon, with the magnificent Maanschynkop Mountain as a backdrop this property boasts extensive water frontage of the lapping waters of the Hermanus Lagoon. This is truly an outdoor and nature lover's dream. Entering the grounds, from the gatekeeper's cottage, you follow a winding tree-lined driveway that opens up into breath-taking garden scenery - with acres of lush green lawns spanning all the way to the water's edge. Greeted by manicured flower beds with exotic and indigenous plants alike (including King Proteas which bloom year round) - the five-bedroom home awaits you. Great open spaces throughout, with most rooms framed by large windows and glass doors that let in light; this home incorporates modernism with a relaxed farm-feel. Bedrooms and living areas lead on to the wrap-around veranda and the stunning natural surroundings. This secure property, boasts a pool, fully equipped cold room, storage facilities, four carports and a borehole which is very useful especially in times of water shortage. If you are looking for a fresh start in the coastal countryside this smallholding is what you have been looking for. Contact Hermanus Property Sales' Principal John Leppan to view this once in a lifetime investment opportunity for you and your family's country lifestyle requirements.
Author:Hermanus Property Sales.
---
What You Want to Know about Refinancing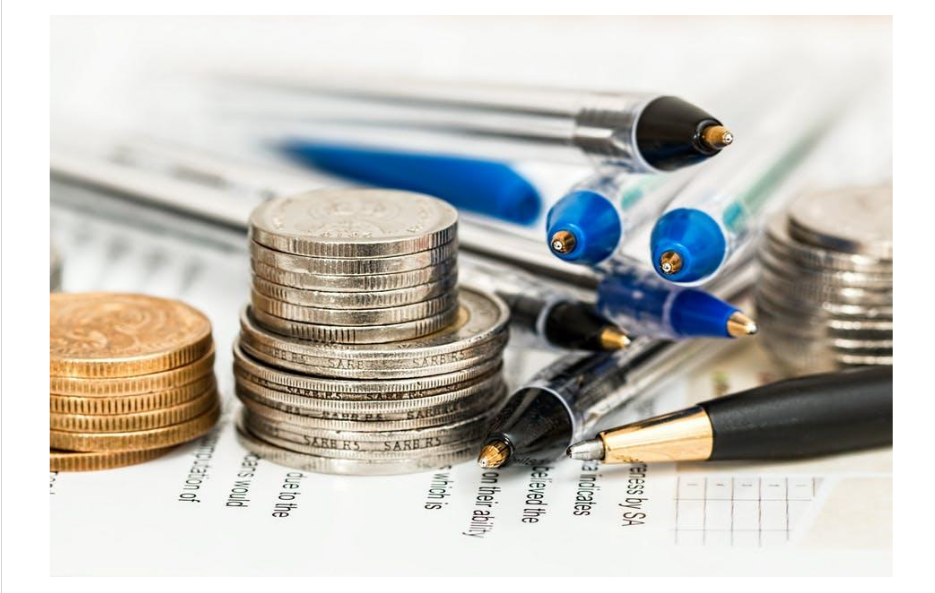 ---
Everyone knows of someone who has refinanced their home, for one of many different reasons. But what exactly is refinancing, why do people refinance their homes and should you consider it? Here is a look at the ins and outs of refinancing and what it is all about.
What is Refinancing?
Simply put refinancing is the process of switching your existing mortgage to a new agreement, either with your current service provider or to a different one. This does not mean that you are moving to a new property, the new mortgage will still be secured against your current home. If you have owned a property for a certain amount of time, the chances are that the value of this property has increased – meaning that it is worth more now than what it did when you purchased it. By refinancing your property, you will be securing a new mortgage against its current value and not the original amount.
Why Refinance?
There are many reasons why homeowners refinance their homes, some of these reasons include:
Reducing Costs
Individuals who refinance their homes mainly want to decrease their monthly overheads. If you refinance your home at a lower rate it is possible to save thousands of Rands yearly, and even more over the lifespan of the loan.
Accessible Equity
If your property value has increased and you decide to refinance, you could gain access to equity at an interest rate. Equity is the difference between what your asset is worth and the amount still owed on that asset. Say you still owe R1m on your loan and the property is worth R1.5m – that R500 000 difference is the equity that you could access through refinancing. Individuals then use this equity to improve their living conditions, better their financial standing and pay other expenses.
Consolidate Liability
Many people also refinance their home when they experience financial constraints, in an attempt to consolidate their debt. The consolidation of debt allows homeowners to put all of their debt into one amount – which they repay at a more reasonable rate.
Should You Refinance?
Deciding to refinance your property can be a complicated procedure and there are several things to consider before you make the leap.
How Long Will You Stay?
It does not make sense to refinance your home if you plan to sell or move the property before you reach your break-even point. The longer you stay after this point the more money you can save on your repayments, however, if you leave before the month you break-even – refinancing is not a viable financial option for you.
When Will You Break- Even?
Determining when you will break-even should be a serious consideration before you make a decision to refinance. You must identify how long it will take you to settle the loan. In order to gauge your break-even, you will first have to estimate how much you will save monthly by refinancing your home. Next work out how much it will cost every month. Divide the total amount by the monthly savings and that will give you the number of months it will take.
What Do You Qualify For?
Interest rates play a huge role in refinancing your home. It is important that you determine what interest rate you qualify for so that you can decide whether or not it is worth refinancing. Research these rates by getting quotes from various service providers. Whether you want to consolidate your debt, access equity or just save some money – refinancing might be the thing for you. However be wary of the costs involved and conduct proper research to decide if it is the best thing for you. Hermanus Property Sales boasts years of in-depth knowledge of every step of the home owning process. Contact us today for quality property service or to view a future home in Hermanus.
Author:Hermanus Property Sales.
---
---
Things Not to Be Missed in Hermanus this 2018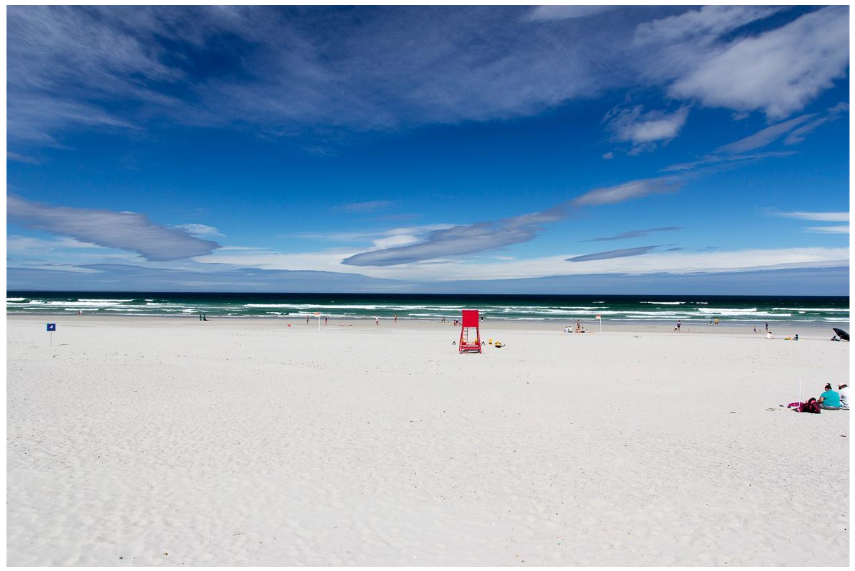 2018 is finally here and if you are lucky enough to find yourself in the vibrant coastal hamlet of Hermanus this year, there are many exciting and interesting things to do in this seaside resort. Whether you want to entertain the kids or have a romantic meal for two, there is an abundance of leisure activities to choose from.
For the Love of Wine
Creation Wines Hemel-en-Aarde
This charming winery is a little piece of paradise found in the ever-popular Walker Bay Wine Region. Tucked away, high up on the Hemel-en-Aarde ridge this spectacular vineyard spanning 40 hectares was established in 2002 and has since produced some of the tastiest award winning wines from sustainable and responsibly farmed vines. This extraordinary place boasts several culinary and pairing menus where guests can taste a range of dishes matched perfectly with a Creation wine. The winery also offers tasting menus for the children between 5 and 12, where they are taught about different flavour profiles. An unforgettable experience awaits at Creation Wines.
Relaxing in Nature
Grotto Beach
Stretching as far as the eye can see, the Blue Flag Grotto Beach is one of Hermanus' most known locations. Visited by thousands of locals and tourists annually, this stunning sandy beach offers beautiful views of the mountain behind it and blue waters for miles. Ideal for swimming, long-walks, picnics and family fun, Grotto Beach spans a total of 18km and ends at De Kelders. During the festive season you do not have to worry about being trodden on or feeling restricted, as the sheer expansiveness of this beach allows for a comfortable experience. With ample parking and plenty of space for holiday makers Grotto Beach is a must.
Whale Watching
Recognised as one of the top whale watching destinations in the world, visitors are able to spot one or more of these magnificent giants at one of Hermanus' view points between July and November. These popular lookouts include The Cliff Path, Flick's Pool and Kwaaiwater Lookout – with the whale population at its height in October, this natural spectacle should be witnessed at least once in your life.
Shop Till You Drop
Although Hermanus is home to several, unique and charming markets which will provide hours of retail fun. These flea markets include the Onrus Craft Market, Hermanus Country Market, Stanford Evening Market, Fisherman's Village Market and the St Peter's Church Morning Market. Each possessing a vibrant and truly one of a kind atmosphere and character – you can find everything from fresh produce from local farms, homemade eats, knickknacks, art and everything in between at these markets. Take a stroll through one or more of these bazaars for a pleasant morning out.
Spending time in the magical coastal hamlet of Hermanus, will certainly be an experience you won't soon forget. In fact it is not uncommon for those visiting this spectacular destination to fall head over heels, often not wanting to leave. If you would like to turn your vacation into something more permanent – Hermanus Property Sales' stock is made up of magnificent residences in and around Hermanus. Contact our dedicated agents today to view.
Author:Hermanus Property Sales.
---
Retire Close To Nature in Vermont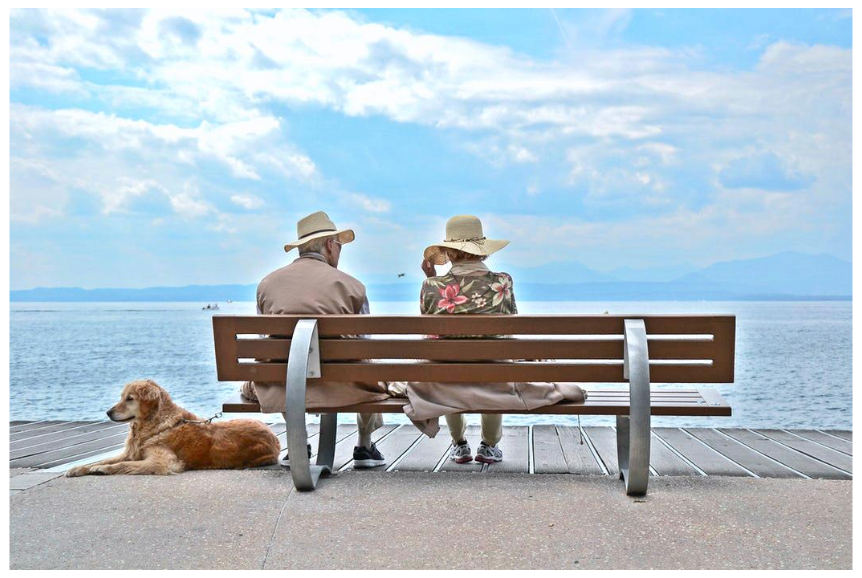 Peace and tranquillity characterises the lush green suburb of Vermont. Resting between the splendour of the privately owned Hoek-Van-Die-Berg Nature Reserve and the popular neighbourhood of Onrus, Vermont is renowned for the significant bird life and the exquisite modern homes that can be found here. With a setting that boasts magnificent views of the ocean and strips of greenery scattered throughout, this hamlet is the ultimate place to stay for those who love nature, as this suburb is positioned amidst some of the most beautiful scenery in Hermanus.
Vermont One of Hermanus' Fastest Growing Areas
Vermont's property landscape is mainly made up of freehold titles, which makes up 85.56% of the market, while freehold titles in estates and sectional title properties forms around 7% respectively. A number of vacant plots are available, although these pieces of land are being snapped up rapidly by builders of speculation homes and property developers – this contributing to the up-and-coming nature of this suburb.
There has been much development of this suburb, as many small holdings have made way for more modern homes in order to accommodate the influx of people relocating from other parts of the country such as Gauteng, KwaZulu-Natal and the Free State. Vermont has also proved popular as a holiday home destination, particularly residence closer to the sea, while the permanent homes in this area mainly comprise retirement homes.
Due to its serene surroundings Vermont has also been attracting many retirees as there are many convenient amenities and other lifestyle offerings such as nature walks in close proximity to most of these homes. This observation is supported by a recent Lightstone report which stipulates that the predominant amount of buyers have ranged between the ages of 50 – 64 at 47% with a second largest group of buyers at 23% being 65 and above.
Competitively Priced Properties Still Available in Vermont
Most property prices in Hermanus have climbed drastically over the past five years and, at present time, it is not uncommon for sale prices reach upwards of R30 million. As the general price of real estate in this area consistently ascending, the opportunity to invest in homes in this region is diminishing at quite a pace. This being said, Vermont still has some competitively priced properties available to the most discerning buyer.
Currently on the market is a brand new three bedroom home in the remarkable Vermont listed at R2 495 000. This laid-back abode contains many entertainment areas such as an outside braai, patio with mountain views and an open plan lounge. Add two garages, a loft study, walk in closet and many other fantastic features, this home would be the perfect place to continue living an active and independent lifestyle in the community and splendour of Vermont.
If you are planning your retirement in Vermont, Hermanus Property Sales has many modern sea view homes and vacant plots that would enhance your golden years and provide you with a superlative lifestyle. Get in touch with one of our expert property professionals to make your plans a reality.
Author:Hermanus Property Sales.
---
Creating a Sensational Outdoor Entertainment Area for Summer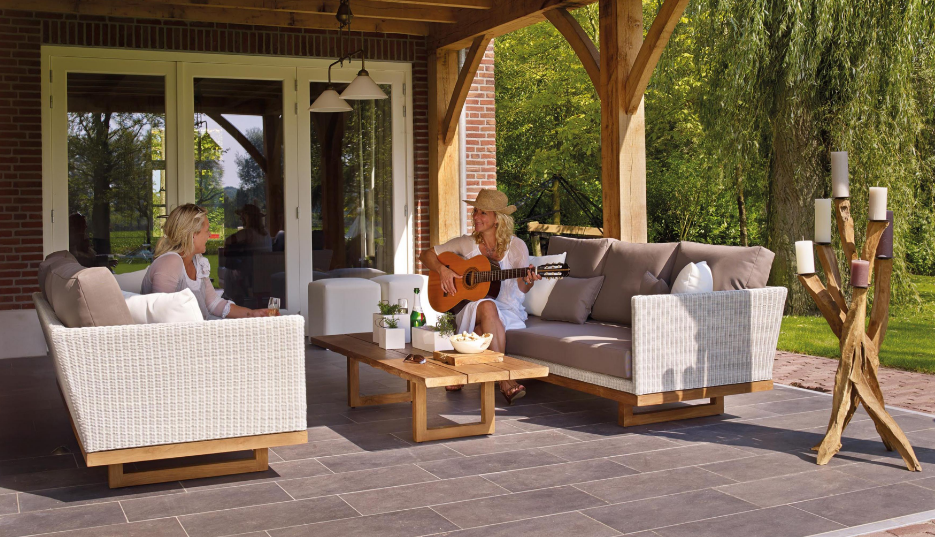 The chilly sea breezes of winter have blown over and as the days become longer and the weather becomes warmer – people emerge from their homes to enjoy the sunshine and spend more time outdoors. For many of us the warmer months means more braaing, swimming and quality time with friends and family.
Coinciding with the holidays, the months of November and December is the ideal time to entertain guests in your garden or around the pool - but is your patio, courtyard, garden or veranda equipped for entertaining this summer?
If not, here are a few things you can do to create the perfect outdoor entertainment area for the summer months:
Plan and Design Your Space
Before you go out and buy furniture, build a braai or invest in landscaping – you have to first plan how you want your outdoor entertainment area to look. Think about how you are going to use this space. If you have a small area to work with consider using dual-purpose features and if you have a large garden, you can section it so that you do not have an entire backyard to maintain. After you have planned the layout, you can start designing the way you would like your entertainment area to look – colour scheme, décor and any other aesthetics should be considered.
Make Use of Comfortable Seating
Your outdoor entertainment area should be a comfortable space where your guests can lounge around and relax during get-togethers. One of the simplest ways to create a laid-back atmosphere is to make use of comfy seating. Couches, chairs, recliners can all be used to enhance the look and functionality of your outdoor area. When selecting your seating, choose practically and ensure that any piece of furniture, that will be spending a large amount of time outdoors, is weatherproof and that it goes with the overall aesthetic you are trying to create.
A Little Green Goes a Long Way Landscaping can be a fantastic way to add some subtle touches to your outdoor entertainment space. When there is no greenery your courtyard or veranda can come across as cold and uninviting. By thoughtfully incorporating some foliage you can really spruce up your outdoor space. Plant some herbs next to the braai area for easy use, or opt for hardy plants such as succulents for minimal maintenance.
Sufficient Lighting is Important
While the sun sets later during summer, your guests are likely to stay long after the sun has gone down. Efficient lighting is therefore vital to your outdoor entertainment area. Not only is adequate lighting an important safety measure, which will prevent your guests from stumbling and potentially falling in the dark, but it is also a great way to create a cosy, charming atmosphere. By simply adding some fairy lights or solar lamps in your garden – you can make your outdoor entertainment area look and feel more inviting.
Ultimately your outdoor entertainment area needs to be a space that you will love as much as your guests will – decorate according to the styles you enjoy and think practically about the furniture and spatial choices you make. Hermanus Property Sales provides useful tips and advice on every stage of the property ownership journey. With years of experience, we have gained abundant knowledge and insights which we utilise in order to provide you with the best guidance.
Author:Hermanus Property Sales.
---
Vacation or Staycation: Investing in Hermanus Properties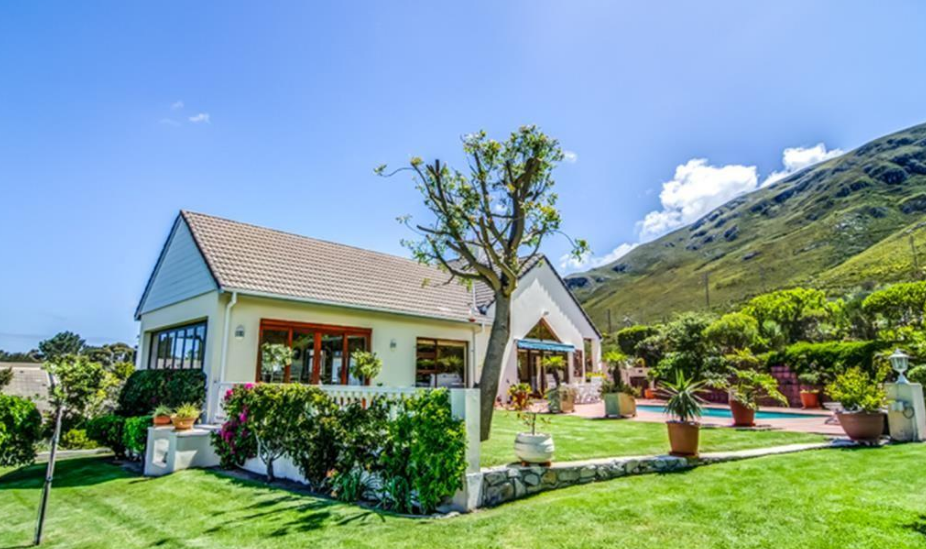 Found along the Cape Whale Coast Route is the enchanting seaside village of Hermanus. Established as a municipality in 1904 and fondly referred to as the Riviera of the South this coastal hamlet has emerged over the past few years as one of the most coveted destinations in the Western Cape.
Tourism has long played an integral part in Hermanus' economy and according to Hermanus Property Sales Principal John Leppan; there are many contributing factors that draw visitors to this town. "Hermanus has enough attractions that appeal to all generations, from young families to teenagers, varsity graduates, parents and grandparents alike."
With a Mediterranean climate, easy commute to Cape Town and other surrounding areas as well as the ever-increasing whale population – Hermanus continuously attracts international and local holiday makers each year. Similarly, many home buyers from all over the country have flocked to this stretch of coastline to purchase holiday dwellings and secondary homes for many years.
Homebuyers Purchase to Stay
However, recently the percentage of permanent residents in Hermanus Central has grown exponentially in the 2011 Census the population of Hermanus was set at around 10 500 and has since increased nearly threefold.
Commenting on the influx of permanent home owners, Leppan attributes the excellent municipal services, recent infrastructural developments and Hermanus' conservation efforts as some of the reasons for the growing trend of permanent homeowners.
"The Municipality continues to excel with the delivery of services and is very proactive in upgrading existing infrastructure when it reaches its sell-by date. Our well thought out spatial development framework is continually being upgraded assisting developers in the future expansion of our town. Although Hermanus is growing, we have maintained a good balance with our environment both ocean and land. Our protected areas have improved over the years and are found to be in an almost pristine state. Hermanus sets itself apart from other growing areas where unchecked development often creates urban sprawl with the environment being adversely affected. Furthermore, we have improving educational, medical and internet connectivity which makes it attractive to newcomers. "
As demand continues to rise, the average sale price of homes in the area has also increased from 2010 where the average sales price of a residence in Hermanus was set at approximately R935 000, to 2016 where it had shot up to nearly R 3 million.
Currently on offer from Hermanus Property Sales in Hermanus Heights is a charming three bedroom home listed at R7 400 000. Boasting not one but two adjoining stands that span over half an acre and bordering the Fernkloof Nature Reserve – this abode is positioned on an elevated slope, providing residents with spectacular 360-degree views of the ocean and mountain. Its harmonious natural setting adds to the balance of this home, which boasts open living spaces that flow effortlessly into one another as well as a manicured garden and pool.
Whether you want to spend your holidays in the haven that is Hermanus, or if you have decided to make this your permanent home – Hermanus Property Sales provides buyers with a wide selection of prime properties in many sought-after suburbs and estates in this enchanting town. Contact our team of local property professionals today to view the Hermanus property of your dreams.
Author:Hermanus Property Sales.
---
The main business sectors of Hermanus include:
Schools and Care Facilities
Schools in Hermanus vary from public to private and include pre-primary schools to high schools. UNISA students are also able to take their exams and tests at the Fernkloof Hall, making this a great place for all study types.
Accommodation
With the constant influx of tourists in and out of season our accommodation choices range from Hotels to Backpackers, with all of them making sure that your stay is an unforgettable one.
Food & Wine
Hermanus offers so many different restaurants for all tastes, from fresh seafood to a quick takeaway. The wines on offer are also various and can be found a local wine retailer or at the wine farms themselves along the Hemel en Aarde (Heaven and Earth) Valley.
Shopping & Supermarkets
Hermanus hosts many unique and beautiful boutiques within its limits, which cater for almost every style of clothing that one could want. The supermarkets and superettes are also plentiful, with brands like Woolworths, Checkers etc. being found in the centre of town.
Medical Facilities
Hermanus houses both private and public hospitals, all of which are kept in great condition. The provincial hospital on the edge of town has been upgraded to ensure that all patients are cared for correctly.
Tourist Attractions & Activities
There are many attractions and activities that families, couples, adrenaline junkies and relaxed tourists can enjoy. Each activity/attraction is tailored to you, making it a fantastic and memorable experience.
Real Estate
With Hermanus booming it is little wonder that the real estate market has increased. From holiday homes to permanent homes, from seafront to mountainside; Hermanus offers the buyer a vast array of choices.
Arts & Culture
The beauty and magic of Hermanus has attracted many famous artists. The town has thus become home to a number of Galleries that house both local and international works.
Sport & Leisure
If you're on holiday or living here, health is important and Hermanus offers many different gyms, health shops and training facilities for all ages and abilities.
This is only a fraction of what our beautiful town has to offer and is the perfect place to settle down and enjoy a calm and scenic living experience. If you're thinking about relocating to this beautiful seaside town feel free to view the beautiful houses and apartments for sale through Hermanus Property Sales.
Advertorial by Hermanus Property Sales