---
Building Your Dreams in Chanteclair, Hermanus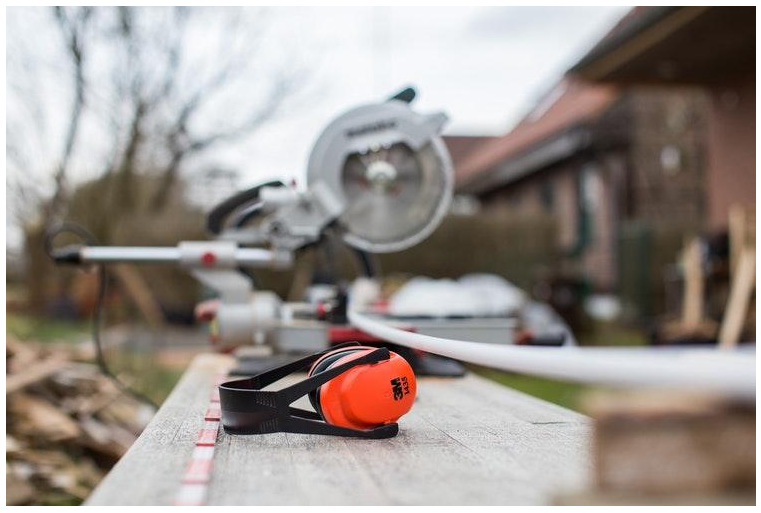 ---
People from all walks of life have settled very happily in Hermanus. For some, the draw has been the laid-back lifestyle, which fosters a peaceful existence. While others came because of Hermanus' fantastic infrastructure, amenities and its proximity to Cape Town's business centre -with charming suburbs like Chanteclair becoming a popular residential destination among those relocating here.
The newer and upmarket residential area of Chanteclair is situated on the mountainside of Onrus and is located ideally away from the hustle and bustle while being close enough to all modern conveniences. Here you can find a variety of homes, from lavish family abodes with spectacular views to lock-up-and-go units in secure complexes. This suburb is also home to an abundance of bird and plant life, which adds to the natural splendour of the lifestyle that can be enjoyed here.
Chanteclair Property Market
Chanteclair's property market is largely supported by an older home buying demographic, as reflected in statistics released by Lightstone stating that 32% of recent buyers were between the ages of 50 and 64, while 36% of property purchasers in the area were above the age of 65. This could be due to the prime retirement villages such as; of Kidbrooke, Onrus Manor and now the all-new Negester North that is situated in Chanteclair.
Opting to Build
However, those who want to reside in this neck-of-the-woods, finding a vacant plot of land and building a house is often the most viable option. As the median price for properties in Chanteclair has shot up significantly over the past decade, from R770 000 in 2007 to R3 250 000 in 2017, and considering that properties in neighbouring suburbs, such as Vermont and Hemel-en-Aarde can fetch prices upwards of R6m, building a home can potentially work out to be the more affordable option and a sound investment opportunity in the long run.
According to recent findings by STATSSA, the price of building a home in the Western Cape averaged around R6 136 per square metre. This means that if you had to build a 500m2 residence - it would work out at around R3m to build.
When you build your own home, you automatically add a sentimental value that would not be present if you purchased a property. Building a home from scratch means that the structure is up to all of the latest safety regulations. But the biggest benefit of building a home is that you can have every corner and room exactly the way you want it – from the foundation to the beams in the ceiling.
If you want to build your dream home in one of Hermanus' fantastic suburbs, Hermanus Property Sales currently has a chance of a lifetime on offer. Perched at the top of Chanteclair, in the Leopard Rock Mountain Estate is 1426m2 vacant land listed at R2,150,000. Positioned inside of a private nature reserve, with excellent security and controlled access - this plot has the potential for great things. With the Onrus Mountains as a backdrop and views of the ocean below, your home would be an enchanting haven amidst the serenity of nature and the magnificent whales of Hermanus.
Is your dream to build a home, perfectly designed to your property wants and needs? Hermanus Property Sales has a wide variety of different plots available in many of the exclusive and sought-after suburbs of Hermanus. Contact one of our dedicated agents today to find the perfect location for your new home.
Author:Hermanus Property Sales.
---
A Cost Effective, Eco-Friendly Guide to a Healthier Household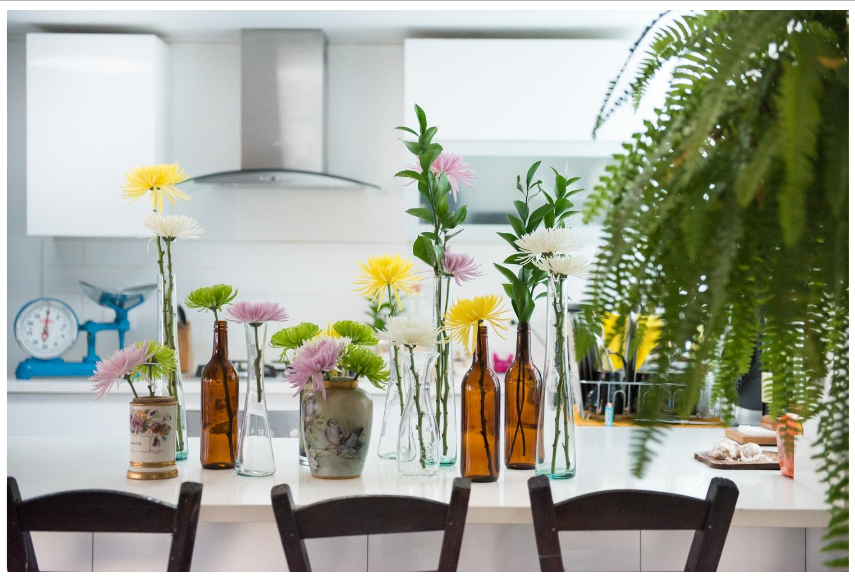 ---
When you think about going green, recycling is probably the first thing that pops into your mind but simply put, going green is more about making environmentally friendly choices part of your life than the mantra of reduce, reuse, recycle. If you have decided to lead an eco-friendly lifestyle you may think that you will run into unwanted extra costs, however, this is not the case. Going green can actually save you money and there are cost-effective ways to implement these changes.
Our environment is being polluted by waste and other factors on a daily basis, so if you would like to be more environmentally responsible here are some inexpensive ways you can try to live a little greener.
Save water and Electricity
During the current drought being experienced in the Western Cape, all South Africans have become aware of water conservancy to some extent. As a homeowner, there are many small things you can do to save a litre here and there.
• Install low-flow shower heads.
• Try to avoid bathing and rather opt for a shower.
• Wait until you have a full load of washing before turning on the machine.
Similarly, you can cut your electricity costs by implementing the following:
• Consider insulating your hot water heater and pipes.
• Wash your clothes in cold water, not only will you save energy but it will keep your garments looking better for longer.
• Hang up your laundry to dry, don't use the dryer.
• Remember to turn off any electronics and lights if you are not using them.
Reduce
As consumers, we accumulate refuse bag upon refuse bag of unnecessary waste on a weekly basis. The environmental benefits of reducing packaging and disposable waste like less pollution are obvious but packaging also contributes to the cost of a product. By choosing to purchase products with less packaging or doing away with disposable goods, you will save money in the long run.
• Buy products in bulk with less packaging. This will not only be more environmentally friendly but will also be kind to your wallet.
• Opt to purchase goods that are already in recycled packaging.
• When going to the shop take your own plastic bags or get fabric tote bags to replace the plastic ones.
Reuse
After reducing waste, the next point of call is to reuse what you can. It is important to try and reuse as much food, packaging and anything else you may throw away without giving a second thought – this will be more beneficial to your pocket and the environment.
• Compost all food scraps. This is fairly easy to do and you can compost in apartments and homes alike. For nutrient-rich fertiliser consider getting a worm bin. You can compost peelings, paper and even cardboard – the worms will then turn the refuse into organic fertiliser.
• Stay away from disposables. Instead of buying paper towels, buy a reusable cloth. Instead of buying reusable razors, buy one good one and just replace the blades when needed.
• Reuse old plastic containers and bottles so that they don't end up in a landfill.
Recycle
Household recycling should be a practice in your home and is actually very simple to put into operation. It is a simple and efficient way to make your home more organised, conserve natural resources and a great step to improving the environment.
Here is a list of all recyclable items in their groups:
Paper
• Office paper
• Cardboard
• Newspapers
• Magazines & flyers
• Books
• Long Life Cartons
Plastic
• Most plastic containers
• Fruit and vegetable trays
• Soft plastic bags/shopping bags/ packaging
• Cling wrap/bubble wrap
• Polystyrene
Glass
• Wine and alcohol bottles
• Jam jars
• Sauce and spice bottles
• Plain drinking glasses
Tin
• Beverage Cans
• Food Cans
• Aerosol cans
• Paint Cans
Do-it-Yourself Cleaning Products
Everyone has tried a hand at DIY. A great way to be greener in your home is to try your hand at making your own cleaning products. As most stores bought products are filled with harmful chemicals you can avoid polluting your home and protect your family. There are hundreds of simple and cheap formulas out there that you can make at home.
For this and more tips and advice on the home owning process, Hermanus Property Sales has years of experience and expert insights in the real estate industry. Contact us today if you are looking for reliable real estate services.
Author:Hermanus Property Sales.
---
Smallholding Promises Holistic Lifestyle for R18m in Hermanus Lagoon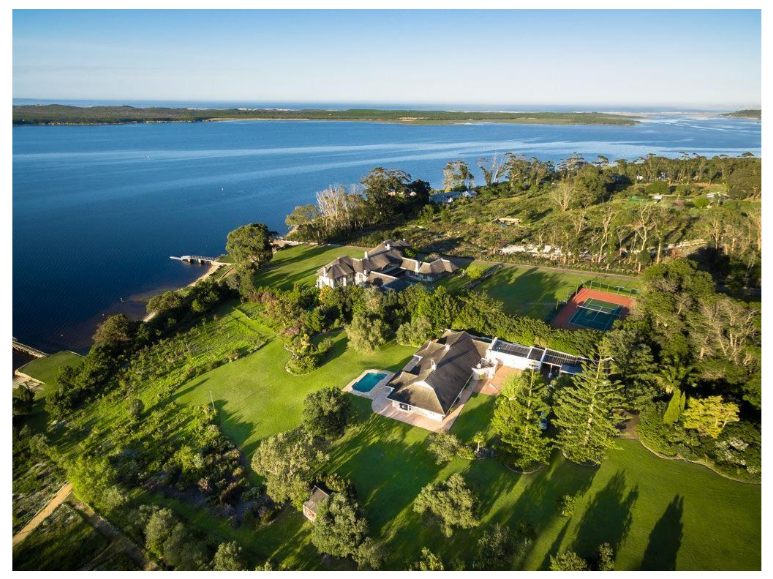 ---
A worldwide trend, which has been growing for the past few years, has seen many individuals leave the fast-paced city lifestyle and moving to the countryside in search for a more peaceful and holistic way of life. It would appear that members of the higher income bracket have been migrating away from the hustle and bustle, which is in contrast to the high volume of lower income groups moving to more urbanised areas near the city. Amidst this group of people relocating to the country, are individuals who go one step above this lifestyle trend – opting to give up some or all of the urban life and choose to invest in smallholdings in order to cultivate and live off of the land (fully or partially). Evidently, choosing to move to a more rural area or to buy this type of property is not a viable option for everyone, and is only possible for a few individuals. The term "green shifter" has been given to these people, who are typically wealthier, in their late thirties to forties with established careers and young children – who want to benefit from a better quality of life and open spaces.
Why Hermanus is a Greenshifter's Dream
The village atmosphere and natural lifestyle of Hermanus have been preserved by its residents who prefer a slower pace of life. Apart from its lush green landscape, there are many estates that prioritise environmental responsibility and several other conservation initiatives in the area. Surrounded by a farming community, there are weekly markets and yearly events that celebrate the home-grown, local way of living.
Lagoon Smallholding Trumps Country Lifestyle
Invest in a lifestyle, not just a property. Exclusively on offer from Hermanus Property Sales is this spectacular 40 769m2 smallholding for sale in Hermanus Lagoon, listed at R18m. Set amongst some of the most established and finest homes along the Lagoon, with the magnificent Maanschynkop Mountain as a backdrop this property boasts extensive water frontage of the lapping waters of the Hermanus Lagoon. This is truly an outdoor and nature lover's dream. Entering the grounds, from the gatekeeper's cottage, you follow a winding tree-lined driveway that opens up into breath-taking garden scenery - with acres of lush green lawns spanning all the way to the water's edge. Greeted by manicured flower beds with exotic and indigenous plants alike (including King Proteas which bloom year round) - the five-bedroom home awaits you. Great open spaces throughout, with most rooms framed by large windows and glass doors that let in light; this home incorporates modernism with a relaxed farm-feel. Bedrooms and living areas lead on to the wrap-around veranda and the stunning natural surroundings. This secure property, boasts a pool, fully equipped cold room, storage facilities, four carports and a borehole which is very useful especially in times of water shortage. If you are looking for a fresh start in the coastal countryside this smallholding is what you have been looking for. Contact Hermanus Property Sales' Principal John Leppan to view this once in a lifetime investment opportunity for you and your family's country lifestyle requirements.
Author:Hermanus Property Sales.
---
What You Want to Know about Refinancing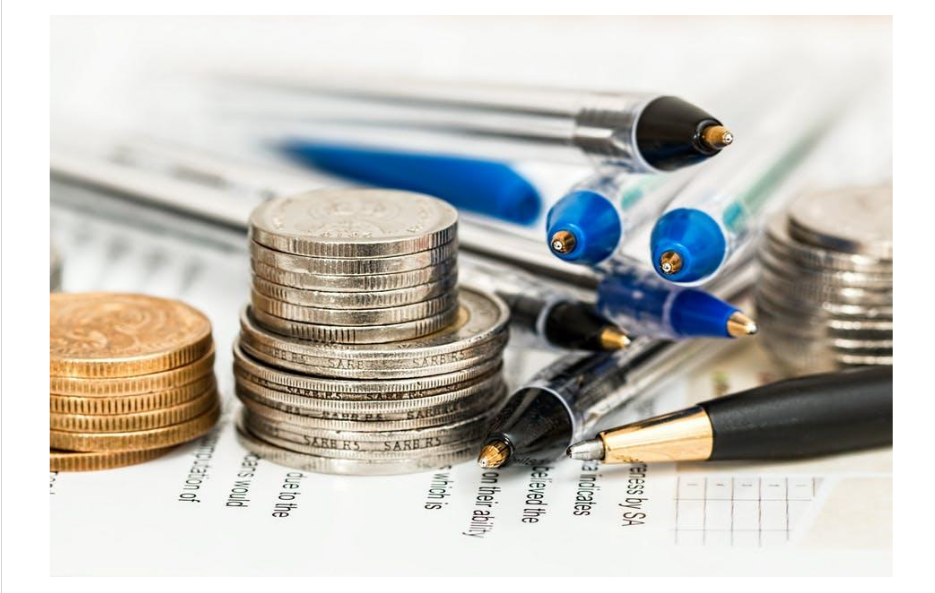 ---
Everyone knows of someone who has refinanced their home, for one of many different reasons. But what exactly is refinancing, why do people refinance their homes and should you consider it? Here is a look at the ins and outs of refinancing and what it is all about.
What is Refinancing?
Simply put refinancing is the process of switching your existing mortgage to a new agreement, either with your current service provider or to a different one. This does not mean that you are moving to a new property, the new mortgage will still be secured against your current home. If you have owned a property for a certain amount of time, the chances are that the value of this property has increased – meaning that it is worth more now than what it did when you purchased it. By refinancing your property, you will be securing a new mortgage against its current value and not the original amount.
Why Refinance?
There are many reasons why homeowners refinance their homes, some of these reasons include:
Reducing Costs
Individuals who refinance their homes mainly want to decrease their monthly overheads. If you refinance your home at a lower rate it is possible to save thousands of Rands yearly, and even more over the lifespan of the loan.
Accessible Equity
If your property value has increased and you decide to refinance, you could gain access to equity at an interest rate. Equity is the difference between what your asset is worth and the amount still owed on that asset. Say you still owe R1m on your loan and the property is worth R1.5m – that R500 000 difference is the equity that you could access through refinancing. Individuals then use this equity to improve their living conditions, better their financial standing and pay other expenses.
Consolidate Liability
Many people also refinance their home when they experience financial constraints, in an attempt to consolidate their debt. The consolidation of debt allows homeowners to put all of their debt into one amount – which they repay at a more reasonable rate.
Should You Refinance?
Deciding to refinance your property can be a complicated procedure and there are several things to consider before you make the leap.
How Long Will You Stay?
It does not make sense to refinance your home if you plan to sell or move the property before you reach your break-even point. The longer you stay after this point the more money you can save on your repayments, however, if you leave before the month you break-even – refinancing is not a viable financial option for you.
When Will You Break- Even?
Determining when you will break-even should be a serious consideration before you make a decision to refinance. You must identify how long it will take you to settle the loan. In order to gauge your break-even, you will first have to estimate how much you will save monthly by refinancing your home. Next work out how much it will cost every month. Divide the total amount by the monthly savings and that will give you the number of months it will take.
What Do You Qualify For?
Interest rates play a huge role in refinancing your home. It is important that you determine what interest rate you qualify for so that you can decide whether or not it is worth refinancing. Research these rates by getting quotes from various service providers. Whether you want to consolidate your debt, access equity or just save some money – refinancing might be the thing for you. However be wary of the costs involved and conduct proper research to decide if it is the best thing for you. Hermanus Property Sales boasts years of in-depth knowledge of every step of the home owning process. Contact us today for quality property service or to view a future home in Hermanus.
Author:Hermanus Property Sales.
---
---
Things Not to Be Missed in Hermanus this 2018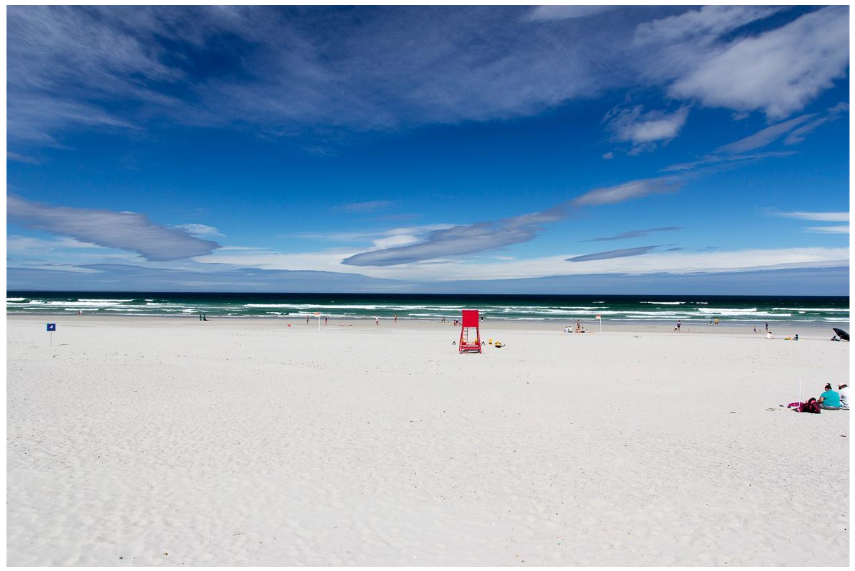 2018 is finally here and if you are lucky enough to find yourself in the vibrant coastal hamlet of Hermanus this year, there are many exciting and interesting things to do in this seaside resort. Whether you want to entertain the kids or have a romantic meal for two, there is an abundance of leisure activities to choose from.
For the Love of Wine
Creation Wines Hemel-en-Aarde
This charming winery is a little piece of paradise found in the ever-popular Walker Bay Wine Region. Tucked away, high up on the Hemel-en-Aarde ridge this spectacular vineyard spanning 40 hectares was established in 2002 and has since produced some of the tastiest award winning wines from sustainable and responsibly farmed vines. This extraordinary place boasts several culinary and pairing menus where guests can taste a range of dishes matched perfectly with a Creation wine. The winery also offers tasting menus for the children between 5 and 12, where they are taught about different flavour profiles. An unforgettable experience awaits at Creation Wines.
Relaxing in Nature
Grotto Beach
Stretching as far as the eye can see, the Blue Flag Grotto Beach is one of Hermanus' most known locations. Visited by thousands of locals and tourists annually, this stunning sandy beach offers beautiful views of the mountain behind it and blue waters for miles. Ideal for swimming, long-walks, picnics and family fun, Grotto Beach spans a total of 18km and ends at De Kelders. During the festive season you do not have to worry about being trodden on or feeling restricted, as the sheer expansiveness of this beach allows for a comfortable experience. With ample parking and plenty of space for holiday makers Grotto Beach is a must.
Whale Watching
Recognised as one of the top whale watching destinations in the world, visitors are able to spot one or more of these magnificent giants at one of Hermanus' view points between July and November. These popular lookouts include The Cliff Path, Flick's Pool and Kwaaiwater Lookout – with the whale population at its height in October, this natural spectacle should be witnessed at least once in your life.
Shop Till You Drop
Although Hermanus is home to several, unique and charming markets which will provide hours of retail fun. These flea markets include the Onrus Craft Market, Hermanus Country Market, Stanford Evening Market, Fisherman's Village Market and the St Peter's Church Morning Market. Each possessing a vibrant and truly one of a kind atmosphere and character – you can find everything from fresh produce from local farms, homemade eats, knickknacks, art and everything in between at these markets. Take a stroll through one or more of these bazaars for a pleasant morning out.
Spending time in the magical coastal hamlet of Hermanus, will certainly be an experience you won't soon forget. In fact it is not uncommon for those visiting this spectacular destination to fall head over heels, often not wanting to leave. If you would like to turn your vacation into something more permanent – Hermanus Property Sales' stock is made up of magnificent residences in and around Hermanus. Contact our dedicated agents today to view.
Author:Hermanus Property Sales.
---
Retire Close To Nature in Vermont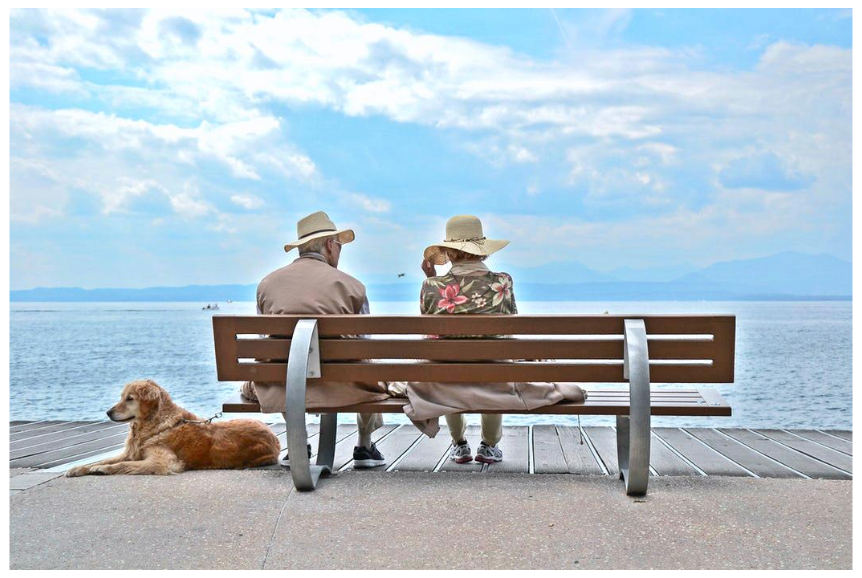 Peace and tranquillity characterises the lush green suburb of Vermont. Resting between the splendour of the privately owned Hoek-Van-Die-Berg Nature Reserve and the popular neighbourhood of Onrus, Vermont is renowned for the significant bird life and the exquisite modern homes that can be found here. With a setting that boasts magnificent views of the ocean and strips of greenery scattered throughout, this hamlet is the ultimate place to stay for those who love nature, as this suburb is positioned amidst some of the most beautiful scenery in Hermanus.
Vermont One of Hermanus' Fastest Growing Areas
Vermont's property landscape is mainly made up of freehold titles, which makes up 85.56% of the market, while freehold titles in estates and sectional title properties forms around 7% respectively. A number of vacant plots are available, although these pieces of land are being snapped up rapidly by builders of speculation homes and property developers – this contributing to the up-and-coming nature of this suburb.
There has been much development of this suburb, as many small holdings have made way for more modern homes in order to accommodate the influx of people relocating from other parts of the country such as Gauteng, KwaZulu-Natal and the Free State. Vermont has also proved popular as a holiday home destination, particularly residence closer to the sea, while the permanent homes in this area mainly comprise retirement homes.
Due to its serene surroundings Vermont has also been attracting many retirees as there are many convenient amenities and other lifestyle offerings such as nature walks in close proximity to most of these homes. This observation is supported by a recent Lightstone report which stipulates that the predominant amount of buyers have ranged between the ages of 50 – 64 at 47% with a second largest group of buyers at 23% being 65 and above.
Competitively Priced Properties Still Available in Vermont
Most property prices in Hermanus have climbed drastically over the past five years and, at present time, it is not uncommon for sale prices reach upwards of R30 million. As the general price of real estate in this area consistently ascending, the opportunity to invest in homes in this region is diminishing at quite a pace. This being said, Vermont still has some competitively priced properties available to the most discerning buyer.
Currently on the market is a brand new three bedroom home in the remarkable Vermont listed at R2 495 000. This laid-back abode contains many entertainment areas such as an outside braai, patio with mountain views and an open plan lounge. Add two garages, a loft study, walk in closet and many other fantastic features, this home would be the perfect place to continue living an active and independent lifestyle in the community and splendour of Vermont.
If you are planning your retirement in Vermont, Hermanus Property Sales has many modern sea view homes and vacant plots that would enhance your golden years and provide you with a superlative lifestyle. Get in touch with one of our expert property professionals to make your plans a reality.
Author:Hermanus Property Sales.
---
Creating a Sensational Outdoor Entertainment Area for Summer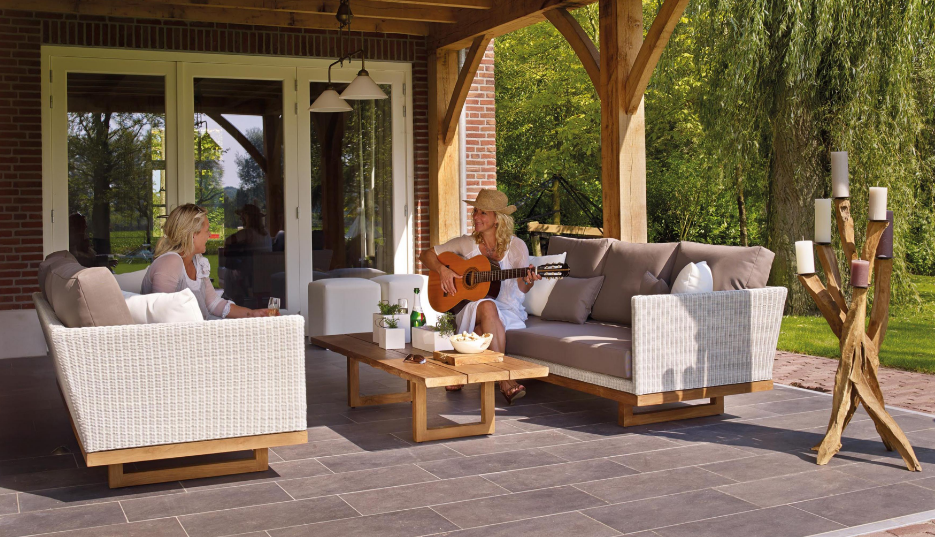 The chilly sea breezes of winter have blown over and as the days become longer and the weather becomes warmer – people emerge from their homes to enjoy the sunshine and spend more time outdoors. For many of us the warmer months means more braaing, swimming and quality time with friends and family.
Coinciding with the holidays, the months of November and December is the ideal time to entertain guests in your garden or around the pool - but is your patio, courtyard, garden or veranda equipped for entertaining this summer?
If not, here are a few things you can do to create the perfect outdoor entertainment area for the summer months:
Plan and Design Your Space
Before you go out and buy furniture, build a braai or invest in landscaping – you have to first plan how you want your outdoor entertainment area to look. Think about how you are going to use this space. If you have a small area to work with consider using dual-purpose features and if you have a large garden, you can section it so that you do not have an entire backyard to maintain. After you have planned the layout, you can start designing the way you would like your entertainment area to look – colour scheme, décor and any other aesthetics should be considered.
Make Use of Comfortable Seating
Your outdoor entertainment area should be a comfortable space where your guests can lounge around and relax during get-togethers. One of the simplest ways to create a laid-back atmosphere is to make use of comfy seating. Couches, chairs, recliners can all be used to enhance the look and functionality of your outdoor area. When selecting your seating, choose practically and ensure that any piece of furniture, that will be spending a large amount of time outdoors, is weatherproof and that it goes with the overall aesthetic you are trying to create.
A Little Green Goes a Long Way Landscaping can be a fantastic way to add some subtle touches to your outdoor entertainment space. When there is no greenery your courtyard or veranda can come across as cold and uninviting. By thoughtfully incorporating some foliage you can really spruce up your outdoor space. Plant some herbs next to the braai area for easy use, or opt for hardy plants such as succulents for minimal maintenance.
Sufficient Lighting is Important
While the sun sets later during summer, your guests are likely to stay long after the sun has gone down. Efficient lighting is therefore vital to your outdoor entertainment area. Not only is adequate lighting an important safety measure, which will prevent your guests from stumbling and potentially falling in the dark, but it is also a great way to create a cosy, charming atmosphere. By simply adding some fairy lights or solar lamps in your garden – you can make your outdoor entertainment area look and feel more inviting.
Ultimately your outdoor entertainment area needs to be a space that you will love as much as your guests will – decorate according to the styles you enjoy and think practically about the furniture and spatial choices you make. Hermanus Property Sales provides useful tips and advice on every stage of the property ownership journey. With years of experience, we have gained abundant knowledge and insights which we utilise in order to provide you with the best guidance.
Author:Hermanus Property Sales.
---
Vacation or Staycation: Investing in Hermanus Properties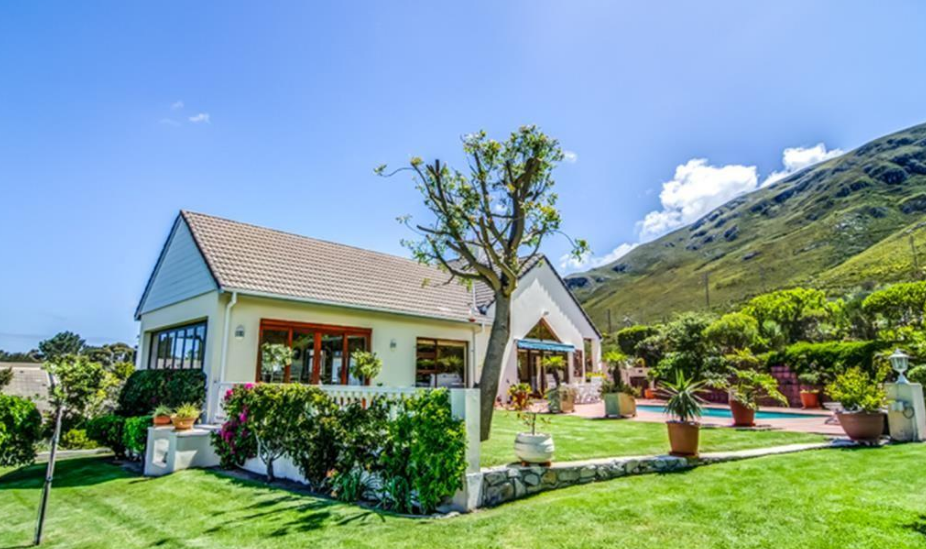 Found along the Cape Whale Coast Route is the enchanting seaside village of Hermanus. Established as a municipality in 1904 and fondly referred to as the Riviera of the South this coastal hamlet has emerged over the past few years as one of the most coveted destinations in the Western Cape.
Tourism has long played an integral part in Hermanus' economy and according to Hermanus Property Sales Principal John Leppan; there are many contributing factors that draw visitors to this town. "Hermanus has enough attractions that appeal to all generations, from young families to teenagers, varsity graduates, parents and grandparents alike."
With a Mediterranean climate, easy commute to Cape Town and other surrounding areas as well as the ever-increasing whale population – Hermanus continuously attracts international and local holiday makers each year. Similarly, many home buyers from all over the country have flocked to this stretch of coastline to purchase holiday dwellings and secondary homes for many years.
Homebuyers Purchase to Stay
However, recently the percentage of permanent residents in Hermanus Central has grown exponentially in the 2011 Census the population of Hermanus was set at around 10 500 and has since increased nearly threefold.
Commenting on the influx of permanent home owners, Leppan attributes the excellent municipal services, recent infrastructural developments and Hermanus' conservation efforts as some of the reasons for the growing trend of permanent homeowners.
"The Municipality continues to excel with the delivery of services and is very proactive in upgrading existing infrastructure when it reaches its sell-by date. Our well thought out spatial development framework is continually being upgraded assisting developers in the future expansion of our town. Although Hermanus is growing, we have maintained a good balance with our environment both ocean and land. Our protected areas have improved over the years and are found to be in an almost pristine state. Hermanus sets itself apart from other growing areas where unchecked development often creates urban sprawl with the environment being adversely affected. Furthermore, we have improving educational, medical and internet connectivity which makes it attractive to newcomers. "
As demand continues to rise, the average sale price of homes in the area has also increased from 2010 where the average sales price of a residence in Hermanus was set at approximately R935 000, to 2016 where it had shot up to nearly R 3 million.
Currently on offer from Hermanus Property Sales in Hermanus Heights is a charming three bedroom home listed at R7 400 000. Boasting not one but two adjoining stands that span over half an acre and bordering the Fernkloof Nature Reserve – this abode is positioned on an elevated slope, providing residents with spectacular 360-degree views of the ocean and mountain. Its harmonious natural setting adds to the balance of this home, which boasts open living spaces that flow effortlessly into one another as well as a manicured garden and pool.
Whether you want to spend your holidays in the haven that is Hermanus, or if you have decided to make this your permanent home – Hermanus Property Sales provides buyers with a wide selection of prime properties in many sought-after suburbs and estates in this enchanting town. Contact our team of local property professionals today to view the Hermanus property of your dreams.
Author:Hermanus Property Sales.
---
The main business sectors of Hermanus include:
Schools and Care Facilities
Schools in Hermanus vary from public to private and include pre-primary schools to high schools. UNISA students are also able to take their exams and tests at the Fernkloof Hall, making this a great place for all study types.
Accommodation
With the constant influx of tourists in and out of season our accommodation choices range from Hotels to Backpackers, with all of them making sure that your stay is an unforgettable one.
Food & Wine
Hermanus offers so many different restaurants for all tastes, from fresh seafood to a quick takeaway. The wines on offer are also various and can be found a local wine retailer or at the wine farms themselves along the Hemel en Aarde (Heaven and Earth) Valley.
Shopping & Supermarkets
Hermanus hosts many unique and beautiful boutiques within its limits, which cater for almost every style of clothing that one could want. The supermarkets and superettes are also plentiful, with brands like Woolworths, Checkers etc. being found in the centre of town.
Medical Facilities
Hermanus houses both private and public hospitals, all of which are kept in great condition. The provincial hospital on the edge of town has been upgraded to ensure that all patients are cared for correctly.
Tourist Attractions & Activities
There are many attractions and activities that families, couples, adrenaline junkies and relaxed tourists can enjoy. Each activity/attraction is tailored to you, making it a fantastic and memorable experience.
Real Estate
With Hermanus booming it is little wonder that the real estate market has increased. From holiday homes to permanent homes, from seafront to mountainside; Hermanus offers the buyer a vast array of choices.
Arts & Culture
The beauty and magic of Hermanus has attracted many famous artists. The town has thus become home to a number of Galleries that house both local and international works.
Sport & Leisure
If you're on holiday or living here, health is important and Hermanus offers many different gyms, health shops and training facilities for all ages and abilities.
This is only a fraction of what our beautiful town has to offer and is the perfect place to settle down and enjoy a calm and scenic living experience. If you're thinking about relocating to this beautiful seaside town feel free to view the beautiful houses and apartments for sale through Hermanus Property Sales.
Advertorial by Hermanus Property Sales