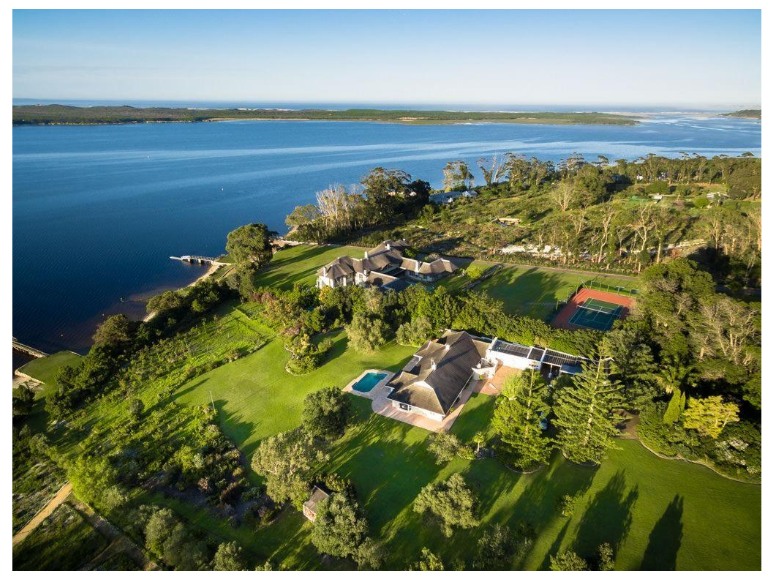 ---
A worldwide trend, which has been growing for the past few years, has seen many individuals leave the fast-paced city lifestyle and moving to the countryside in search for a more peaceful and holistic way of life. It would appear that members of the higher income bracket have been migrating away from the hustle and bustle, which is in contrast to the high volume of lower income groups moving to more urbanised areas near the city. Amidst this group of people relocating to the country, are individuals who go one step above this lifestyle trend – opting to give up some or all of the urban life and choose to invest in smallholdings in order to cultivate and live off of the land (fully or partially). Evidently, choosing to move to a more rural area or to buy this type of property is not a viable option for everyone, and is only possible for a few individuals. The term "green shifter" has been given to these people, who are typically wealthier, in their late thirties to forties with established careers and young children – who want to benefit from a better quality of life and open spaces.
Why Hermanus is a Greenshifter's Dream
The village atmosphere and natural lifestyle of Hermanus have been preserved by its residents who prefer a slower pace of life. Apart from its lush green landscape, there are many estates that prioritise environmental responsibility and several other conservation initiatives in the area. Surrounded by a farming community, there are weekly markets and yearly events that celebrate the home-grown, local way of living.
Lagoon Smallholding Trumps Country Lifestyle
Invest in a lifestyle, not just a property. Exclusively on offer from Hermanus Property Sales is this spectacular 40 769m2 smallholding for sale in Hermanus Lagoon, listed at R18m. Set amongst some of the most established and finest homes along the Lagoon, with the magnificent Maanschynkop Mountain as a backdrop this property boasts extensive water frontage of the lapping waters of the Hermanus Lagoon. This is truly an outdoor and nature lover's dream. Entering the grounds, from the gatekeeper's cottage, you follow a winding tree-lined driveway that opens up into breath-taking garden scenery - with acres of lush green lawns spanning all the way to the water's edge. Greeted by manicured flower beds with exotic and indigenous plants alike (including King Proteas which bloom year round) - the five-bedroom home awaits you. Great open spaces throughout, with most rooms framed by large windows and glass doors that let in light; this home incorporates modernism with a relaxed farm-feel. Bedrooms and living areas lead on to the wrap-around veranda and the stunning natural surroundings. This secure property, boasts a pool, fully equipped cold room, storage facilities, four carports and a borehole which is very useful especially in times of water shortage. If you are looking for a fresh start in the coastal countryside this smallholding is what you have been looking for. Contact Hermanus Property Sales' Principal John Leppan to view this once in a lifetime investment opportunity for you and your family's country lifestyle requirements.
Author:Hermanus Property Sales.