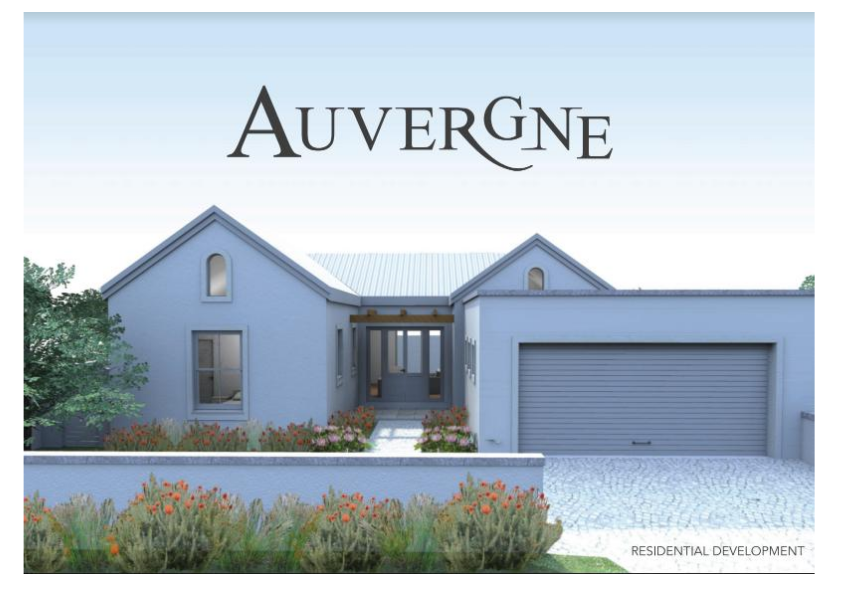 ---
When a suburb becomes sought-after, residents tend to stay for longer periods of time – making property scarcer and more expensive. This is particularly true for Hermanus and its many trendy neighbourhoods, like the suburb of Vermont.
Spanning a mere 4km2, this suburb has experienced an influx of interest from homebuyers who want to make the most of its stunning natural surroundings. Its idyllic environment also plays part in the length of homeownership, with recent Lightstone statistics indicating that 49% of stable owners have resided in this suburb for 11 years or more.
With properties harder to come by, property developers have seized the opportunity to build new accommodation in the form of a secure residential estate.
Auvergne Residential Estate
Auvergne forms part of the stunning Vermont suburb in the seaside village of Hermanus. Surrounded by the rolling hills of the Overberg Mountain range, it offers picturesque countryside living in an unmatched natural setting.
Designed with the principles of traditional South African architecture, of the Modern and Farm Style Cape Vernacular - this estate champions a contemporary lifestyle, its immediate environment and the mild climate which is enjoyed by the locals.
Architecture and Design
The 19 properties that have been developed on this secure estate, have all carefully been constructed according to strict guidelines, which respect the land that Auvergne occupies the ambience of Vermont and its surrounds.
Similar to the colour chart of the prestigious Fernkloof Estate, Auvergne residences and infrastructure will embrace natural earthy tones, which mimic its backdrop of the beautiful mountain range and the sandy flat land upon which it has been developed.
Currently on Offer from Hermanus Property Sales
Hermanus Property Sales affords the most discerning investor or homebuyer with the opportunity to own a property in the stunning Auvergne. Once purchased there are two design options to choose from. Choose from either a two or three-bedroom abode, with a large open plan lounge and dining room, open plan kitchen and upmarket finishes.
Security
Auvergne offers its residents peace of mind, as the entire estate is walled around its perimeter, with electric fencing and a security gate.
Nearby Amenities
Due to its position, in Vermont – Auvergne enjoys the wealth of amenities and services that Hermanus has to offer.
Education
For families moving to Auvergne, there are several reputable schools to choose from, these include Hermanus Primary School, Hermanus High School, Berghof Pre-Primary School and Northcliff House College.
Medical
Residents have access to world-class medical facilities, like the Hermanus Day Hospital, Provincial Hospital, and MediClinic Hermanus, which are fully equipped to deal with any medical emergency or check-up.
Shopping
Apart from the wonderful activities that can be found in this node, there are many shopping centres and complexes located near Auvergne. These retail destinations are the perfect spots for some grocery shopping, retail therapy or to grab a quick cup of coffee with family and friends.
If you are thinking about relocating to the desired Vermont, Auvergne is the perfect place for you and your family. With secure accommodation, a striking setting and access to modern amenities – you will not want for anything. Contact Hermanus Property Sales today and secure your opportunity to reside in this brand new residential estate.
Author:Hermanus Property Sales.