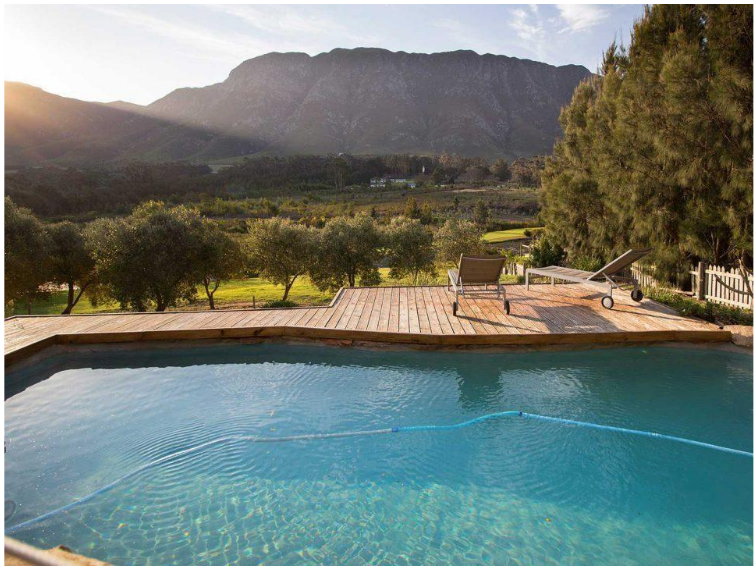 What establishes an area as being sought-after? Is it the number of people who aspire to live there, or how properties appreciate over time? For some people, it may be the beauty of its landscape, the type of lifestyle that can be enjoyed - while for others it is the amenities and culture that makes a suburb worthwhile.
As it were, all of these factors are to be found in the lovely neighbourhoods of Hermanus, with one particular suburb standing out above the crowd for being extra special.
Travelling along the R44, on the way to Hermanus, you will find the coveted Hemel en Aarde Valley. Described by locals as literal heaven on earth, this beautiful part of the Overberg is known for the array of wine farms; charming eateries and unmatched views of the idyllic valley that surrounds it. One thing that has often been said about this magical basin is that the hills are so high that they envelop the valley all around, 'touching' the sky and creating the impression of a seamless scape of Heaven and Earth.
Why Live in Hemel en Aarde Valley?
The natural brilliance of the Hemel en Aarde Valley has long held a certain appeal for holidaymakers and homebuyers, but as its lifestyle offerings expand and with more secure residential developments popping up - this locale is drawing a diverse crowd. From families to young professionals.
So what do homebuyers and residents see in these neck of the woods?
Receiving much praise for the prime properties, land and homes that can be acquired here - Hemel en Aarde Valley is an exclusive node when it comes to residences. With very few properties coming to market on a regular basis, investors snap up the opportunity to purchase quickly.
Apart from the in-demand property landscape, Hemel en Aarde Valley is desired because of the dozen-odd award-winning wine farms that are mostly within walking distance from anywhere in the valley - the quiet country lifestyle that can be obtained here is truly something to behold. Throw in a host of high-quality amenities and services that can be accessed in Hermanus itself (a mere 15-minute drive).
Rare Opportunity to Invest in the Exclusive Hemel en Aarde Valley
Opportunities to invest in this haven does not occur every day. A four bedroom family home in the breath-taking Hemel en Aarde Valley, listed at R4.3m. Immaculately designed, this home boasts a north aspect with vast views of the Babylon Tower in the opposite side of the valley. Enjoying a casual atmosphere, it features a fireplace, views from every window and a sunny private pool. This property forms part of an exclusive 11 erven development, with a manicured common and affords residents with a comfortable country lifestyle.With prestigious wine farms a short distance away and several eateries close enough to cycle or walk to.
There is no question that Hemel en Aarde Valley is a sought-after area, providing residents with the most awe-inspiring setting, access to modern conveniences and enriching lifestyle experiences. Finding a suburb that is this remarkable is unique, so if you are ready to find your own piece of Heaven on Earth contact Hermanus Property Sales today.
Author:Hermanus Property Sales.