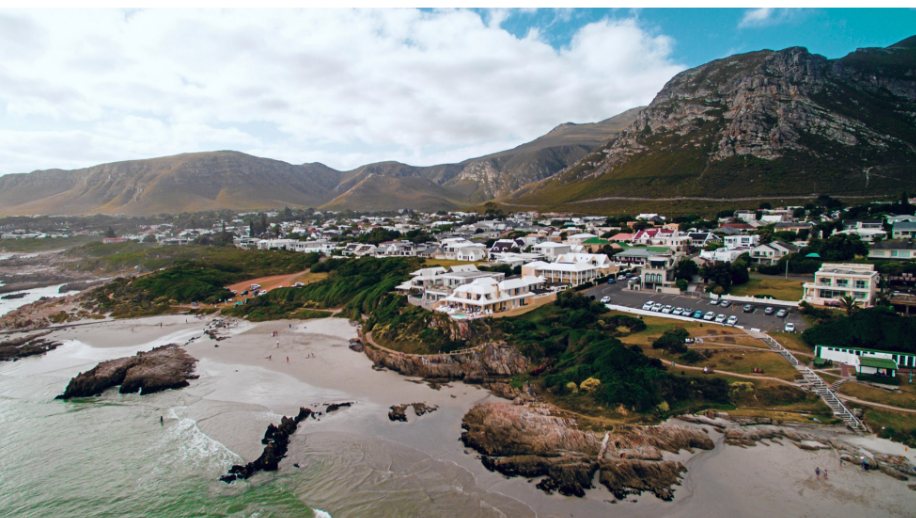 There are many promising reasons why you should invest in Hermanus property. The Hermanus real estate market is one of the fastest growing in the country, with property values continuously increasing year on year. Whether you currently reside in this wonderful seaside hamlet or if you are considering a move, there are a number of factors that support the booming housing market in the area. Here are the top five reasons you should invest in a Hermanus property.
1.Get Close To Nature
2.Experience The Lifestyle
3.Proximity To Surrounding Areas
4.Value For Money Property
5.Watch Your Investment Grow
Get Close To Nature
Hermanus is a town surrounded by some of the most breathtaking landscapes in all of the Western Cape, with the Overberg Mountains on one side and the blue waters of the South Atlantic Ocean on the other. Here you will also find an abundance of outdoor attractions and activities, mere stone throws away from the residential areas. The Fernkloof Nature Reserve, the blue flag Grotto Beach and the many whale watching opportunities are only some of the ways residents and visitors can get closer to nature in Hermanus.
Experience The Lifestyle
Going hand in hand with the natural aspect of this area is the relaxed and laid-back lifestyle one can obtain in this coastal resort. From a rich history and culture, that can be observed at local art galleries and museums, to the world-class wine and cuisine that can be enjoyed at one of the many wineries and eateries located here. Living in Hermanus is living a permanent holiday.
Proximity To Surrounding Amenities
While Hermanus is a peaceful area, removed from the hustle and bustle of city life, it is still equipped with a host of modern amenities and is positioned in proximity to surrounding areas. Here you will find four different medical centres and hospitals, over four shopping destinations and 15 schools (ranging from early childhood to high school education levels).
Hermanus is also ideally located 121 km from the heart of Cape Town, 97 km from Stellenbosch and 79 km from Somerset West.
Value For Money Property
Another great reason, why you should invest in Hermanus property is the value for money that can be found here. While real estate in the area can be priced upwards of R15m, there are many homes that are priced more competitively and give you more for your Rand. When compared to other coastal towns, Hermanus offers larger erven for lower prices.
Watch Your Investment Grow
Historically, property values in Hermanus have increased annually over the past 5 years. Since 2013 the average sales price of homes in Hermanus has roughly grown by 136.93% from R717 500 to R1,7m in 2017. This is a positive indicator for those wanting to purchase property as their investment will likely yield great returns down the line.
Wanting To Invest?
Currently on the market, for those wanting to invest in the wonderful town of Hermanus is a four-bedroom home in the beautiful suburb of Eastcliff, listed at R9,25m. This immaculate home is a truly rare find and is set in a cared for garden boasting spectacular views of the mountains surrounding it. The perfect place for entertaining friends and family, the outdoor braai area and full kitchen add to this property's appeal.
If you have made the wonderful decision to invest in Hermanus property contact Hermanus Property Sales. Our team of specialists are ready to help you better navigate the intricacies of buying a home in one of the most beautiful places in South Africa.
Author:Hermanus Property Sales.