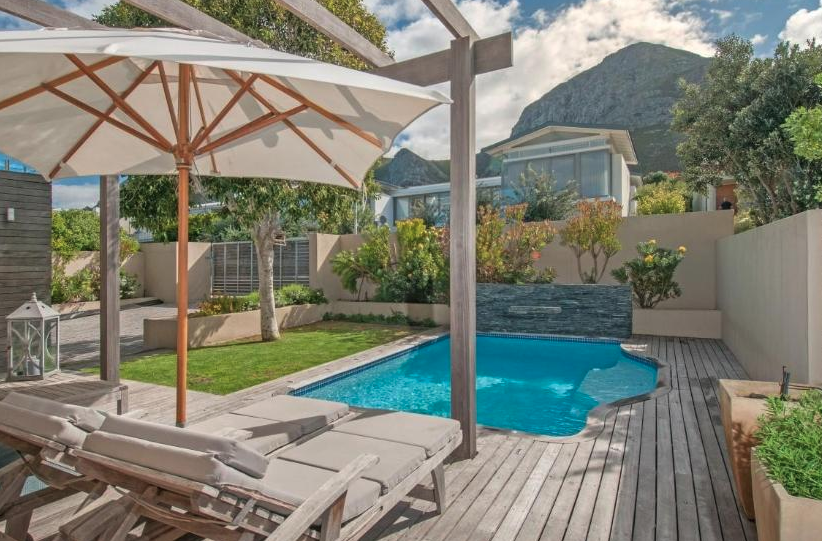 Originally considered a holiday destination, the breathtaking town of Hermanus is gaining speed as more people relocate to this booming residential market. With the establishment of great schools, reliable service with a relaxed village atmosphere - many home buyers are flocking to this area to snap up the sought-after properties that are located here.
According to John Leppan, Principal for Hermanus Property Sales, there are many reasons why people are moving to this coastal destination. "Hermanus is the most unique seaside town in South Africa. Geographically it is surrounded by diverse wilderness areas and a famous whale sanctuary."
Highly regarded as the leading whale watching destination in the country - Hermanus is located approximately 120 km from the City of Cape Town. Thus, allowing residents to enjoy a quieter lifestyle, despite its rapidly growing community. "Although our population has quadrupled in the last 15 years, Hermanus has still been able to maintain its village vibe. Still offering access to services found only in major city centres. From healthcare, technologies, education, cutting-edge aqua-culture and a thriving tourism sector," notes Leppan.
Growing Developments
With the modern element and growing population, one would expect much development. However, those governing Hermanus have long upheld strict conservation laws and rules in order to preserve the wealth of natural fauna, flora and history in the area. Similarly, the local municipality shows continual pride and diligence in their efforts to keep Hermanus well-maintained.
"Contrary to the trend that urban growth can often lead to environmental decay, our protected areas are better maintained and have become more accessible to the growing populace. Our municipality is very pro-active in upgrading the infrastructure before it reaches its sell-by date."
Who Is Buying?
Leppan finds that "the people of Hermanus are a cross-section of South African society with an international flavour. Previously a holiday and retirement destination, Hermanus has now reached a critical mass where younger families can reside and make a living in business and commerce."
Recent statistics further support Leppan's account as it shows a relatively balanced demographic of buyer moving into the area. According to these findings approximately; 14.7% of recent buyers were aged above 65, 32.8% between 50 and 64, 27.9% between 36 and 24.5% were aged between 18 and 35.
Become Part of the Hermanus Community
Listed at R9,9m and located in the wonderful suburb of Voelklip, is this light, bright and stylish four bedroom home. Designed specifically with a casual lifestyle in mind, this abode is perfectly positioned in proximity to the ocean is a mere five-minute stroll from the renowned sand of Grotto Beach. Wide open spaces that let in natural light characterises the relaxed feeling that this home fosters. With a designer kitchen, sheltered courtyard, sparkling pool and elegant finishes - this family home is a great opportunity to make Hermanus your home.
If you have made the wonderful decision to relocate to the seaside hamlet of Hermanus, you will not be disappointed. With so many great lifestyle offerings, this town is one of the best residential locations in the whole Western Cape. Contact Hermanus Property Sales to secure the perfect address or ask about the local market. Our team of highly skilled agents are ready to help.
Author:Hermanus Property Sales.