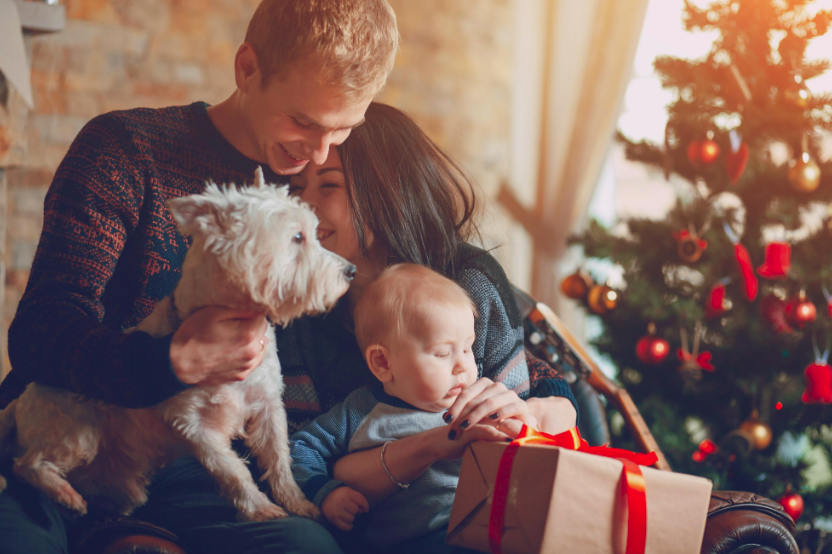 During the festive season you and your family are in holiday mode, leaving much room for negligence and error. This is also the best time for criminals to strike. It is vital to take necessary precautions when it comes to keeping your home and family safe this festive season.
Electrical safety
An electrical safety hazard can spoil the merry mood. Make sure that you and your family stay safe this festive season by not overloading electrical circuits or extension cords. Also, replace any worn out cords or loose bulb connections on Christmas lights. Be sure to turn your Christmas lights off before going to bed or leaving home.
Kitchen safety
What is the festive season without tantalizing food being whipped up in the kitchen? We tend to get so excited about family being together that it becomes so simple to "forget" about switching off the stove or other appliances. Ensure that these appliances are switched off, especially before going out or to bed. This festive season it is wise to plan cooking schedules and menus in advance. Avoid wastage by storing leftovers in the fridge before going to bed.
Lock up your home when leaving
Whether you are on holiday or at your humble abode, ensure that you lock up precisely before leaving. Check that windows, doors, garages and just about anywhere that an intruder can enter from is secured. Take a moment and observe as an intruder who is looking for an opportunity to enter the house. Create a checklist which can help remind you of areas to check before leaving. Test your alarm system in advance to ensure that it is operating accordingly. Inform your security company if you are going on holiday so that they can respond urgently should the need arise.
Safety when going out
Nerina Heyns, Principal at the Sandbaai/Onrus office of Hermanus Property Sales highlights: "People are relaxed and in a laid back mode during the festive season, thinking that everybody else is in the same space. Mostly opportunistic thefts take place during the holidays. Tablets, cellphones or cameras lying around unattended are easy to pick up and walk away with without attracting too much attention." When going to the mall or beach it is advisable to keep your house and car keys safe at all times. Also, be vigilant during the festive season as it becomes relatively easy for pick pockets to target you in crowds.
Going on holiday
If you are going on holiday, Heyns suggests: "Cancel your newspaper, or ask the neighbours to empty the post box. Untouched mail is a dead give away that you are off on holiday." It is critical that you do not advertise on social media that you will be away from home, be it for the day or on holiday as criminals can target your home through such mediums. Switching off location services on social apps is also a good idea. You can also adjust your social media settings so only your close friends and family can see your updates and later change them back to public. If possible, another great way to make it seem as if you are home is to put your lights on a schedule or darkness sensor. Do not leave your lights on throughout the day as this is also an indication that there is no one home to switch them off.
If you are considering buying a holiday home in the lovely Hermanus, contact Hermanus Property Sales now. Our team of highly skilled agents are ready to help you find the perfect and safest home to suit yours and your family's needs
Author:Hermanus Property Sales.