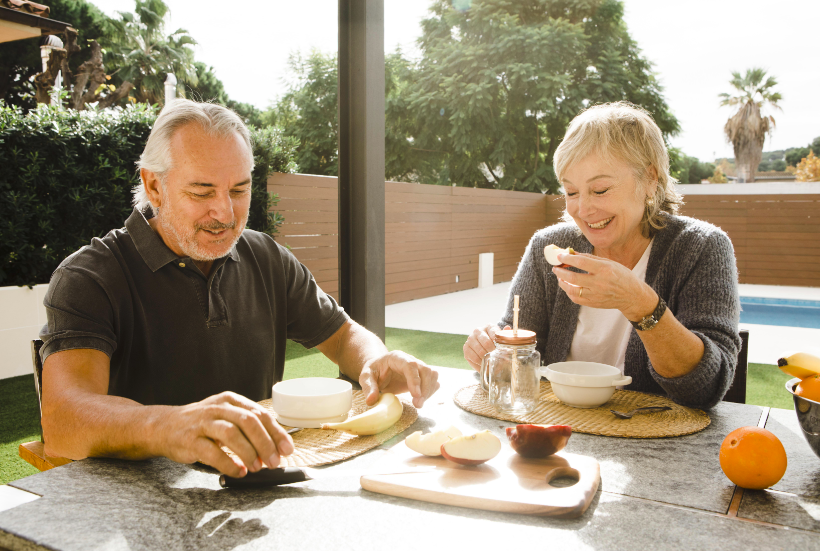 Hermanus, the whale watching capital of the world, thrives on its tranquil atmosphere. The relaxed town attracts families who do not want the hustle and bustle of the city life, yet desire full access to the amenities that city life offers. Many home buyers are flocking to Hermanus to live out their golden years in pure leisure and comfort.
According to a recent FNB report, over the past two years, there has been an increase in homeowners aged between 51-years and older in the Hemel en Aarde Estate as well as the Fernkloof Golf Estate in Hermanus. Older home buyers are opting for the safety and convenience offered by gated estates for their retirement. These two estates provide buyers with fine living in Hermanus and a host of activities to keep them occupied.
Situated at the foot of the Hemel en Aarde Valley, the upmarket Hemel en Aarde Estate offers 24-hour access control. Reinforcing security, owners are required to use the biometric security system, while visitors must make prior arrangements to enter the estate.
Considering health and wellness as a priority, Hermanus has its own private Medi-Clinic that offers residents a broad spectrum of professional medical services. These include professional consultations, quality medical care in comfortable wards, and world-class medical specialist services in a safe and convenient surrounding. It is said that the sea mist or 'Champagne Air' in Hermanus has restorative health properties. Recommended by medical professionals, the town is a well-known place to recuperate. A new oncology centre was opened ±2 years ago.
For the adventurous retirees, ideally nestled adjoining the Fernkloof Nature Reserve, is the Fernkloof Golf Estate which boasts spectacular views from all directions. The six golf estate precincts surround an exciting Matkovich and Heyes 27-hole golf course for those who would love to spend endless days having fun practising their swing on a course which has been uniquely designed for owners to take advantage of the natural environment surrounding them.
These lovely Hermanus estates have the perfect homes where you can retire in endless bliss:
Upmarket home at the foot of the Hemel en Aarde Valley
This elegant home in Hemel en Aarde Estate ensures comfort and easy living. Featuring a shutter enclosed patio with aluminium adjustable louvre awning to let the sunshine in and keep the elements out when you want to have that scrumptious braai. If you have green fingers there is a small garden to keep you busy. The home has 3 spacious bedrooms and 2 full bathrooms. The kitchen is open plan to the living/dining area, which opens to the enclosed patio allowing the perfect entertainment zone for family and friends that come over to visit. The lounge is elevated - approximately nine steps up - to give you a great view of the gorgeous Hermanus sea from the balcony above the garage.
Make retirement great with this prestigious contemporary Fernkloof Golf Estate home
This stunning single storey home features breathless picturesque mountain views and is a stroll away from the popular Fernkloof Market. The home boasts 3 spacious bedrooms, a study, double garage, bamboo flooring, wood fireplace. The kitchen is a foodie's dream with white Caesar stone kitchen counters. This property offers both comfortable and stylish living, just perfect for retirees. And if you enjoy taking a walk, the town, cliff and mountain paths are just a stroll away.
If you are planning your retirement in Hermanus, we can assist you to find the best suitable home that would enhance your golden years and provide you with a great lifestyle. Get in touch with one of our expert property professionals to make your plans a reality.
Author:Hermanus Property Sales.