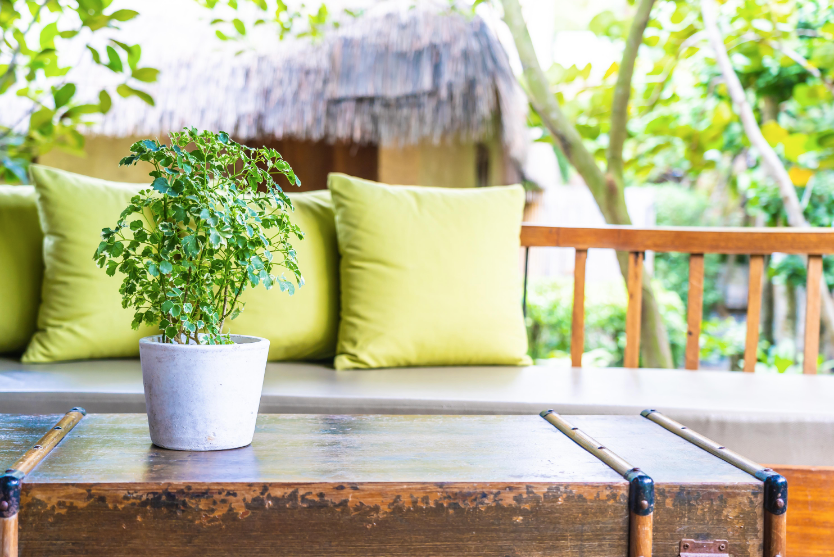 Spring is in the air, the birds are chirping, the flowers are blooming, but what about your home? Does it still have that cold and dreadful winter's feel? Is it so gloomy that you get the chills each time you step inside a room? It's time to change all that! It's time to freshen up your Hermanus home for the lovely season of Spring.
Declutter and clean
The first step to freshening up your Hermanus home is to get rid of all the stuff that is just taking up space. Space that can be transformed into a pleasant view. For example, that stack of magazines lying on the side of your couch in the living room needs to go. Rather replace it with a small table with an attractive pot plant or frame for a more minimalist approach.
Once the clutter is gone, it's time to spring clean. Clean out every nook and cranny to ensure that your Hermanus home is spotless - wash your windows inside and out, as well as clean the rugs and carpets. Don't forget to use simple cleaning methods which will make your home less toxic when you are spring cleaning, such as making your own cleaning detergents.
Let in the fresh spring air
Every home has a particular scent, such as pet odour or the smell of food. Open the doors and windows to allow the lovely fresh spring air to invade every part of your home. By doing so you will let out the same stagnant, harshly dry, recycled winter's air. This also gets rid of the dust and germs that have been breeding in your home. Open the curtains and blinds to allow the fresh spring sunlight brighten up your home and add its natural touch of elegance.
Spring up your décor
In winter we often take out heavy wool and acrylic blankets, furry pillows, and heaters to make our homes cosier, while in spring we tend to swap them for lighter layers. Bright colours such as yellow and green can add a fresh ambience to the look of your home. Flowers bloom in abundance in September in the Western Cape - grab a bunch of your favourite from the garden or florist and bring the spring fling into your home. The scent of the flowers will also leave an everlasting impression of your home. Old furniture can be easily sanded, primed and sprayed with your new spring colour crush.
Change your wardrobe
Spring not only brings along the flowers and the birds, but also endless days of sunshine. Out with the jackets and boots and in with the dresses, shorts and T-shirts. Arrange your wardrobe to suit the season by storing your winter clothing in the back, whereas your spring clothing should be easily accessible. As the weather can at times be unpredictable, swinging wildly from still-winter to almost-summer temps, it is wise to carry a light jacket along when you explore and dine with whales in Hermanus.
Don't forget the garden
As your garden is likely to be exposed to harmful elements in winter, a good clean up is advised for the spring. Clearing your garden beds and lawn of broken branches, leaves, and other debris will allow new spring bulbs and plants to pop out with ease. Ensure that your garden tools have been cleaned to avoid contamination before you turn the soil. Once this is done, you can plant seeds and wait for the flowers to bloom. Be sure to maintain your garden throughout the sunny season.
Author:Hermanus Property Sales.