---
Great housewarming gift ideas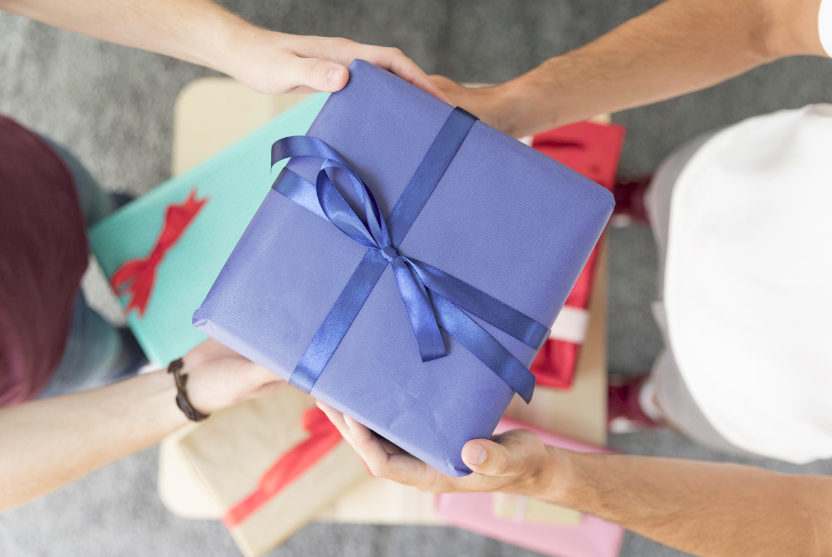 Housewarming gifts are a great way to congratulate your hosts on their new home after all a new home is a big reason to celebrate. In some cultures, traditional gifts include salt to keep life flavorful, bread is so the family never goes hungry, and a broom to sweep the family's troubles away.
There is no need to go overboard in expenses for a housewarming gift, ultimately it is the thought that counts. If you want to put a spin on the traditional gifts here are some good ideas:
Keeping with the theme of salt and flavour, a salt shaker and pepper mill set would make a lovely housewarming gift. You can take it up a notch with a complete spice rack. South Africans are fond of their cooking herbs and spices from the masala, nutmeg, cinnamon, to mint, basil and sage - so you are bound to give a much-needed gift.
Compliment the thought of bread with some scrumptious goodies from the local bakery. Cakes, scones, jam tarts, muffins, and cupcake desserts are always a winner at housewarmings.
If you do not wish to get a broom, how about a laundry basket with cleaning items for your loved one's new home. Household items like sponges, paper towels, dish-clothes, cleaning detergents, and other cleaning agents may be just what they need, and if not now then it will save them a few bucks in a month or so. If your host prefers to go all-natural, then a gift basket of reusable towels, vinegar, baking soda, dish soap and lemon juice should do the trick.
If you do not want to go the traditional way here are some cool housewarming gift ideas that are sure to be just perfect for your hosts:
Potted plants
Brighten up your host's new home with colourful flowers or a potted plant. According to Feng Shui tradition, giving your host a three-stalked bamboo wrapped with red ribbon will bring good luck to their home. Other good plants include jade, aloe, or even fresh herbs like mint and parsley in lovely decorative pots. These potted plants will look great on the kitchen table or coffee table.
Alcohol
South Africans have gotten into the habit of taking over a bottle of wine or a 6-pack of beer for a housewarming party. Complimenting gifts include cheese or biltong, wine, whiskey, or champagne glasses, creative bottle openers, and ice trays.
Tool kits
Be it a box of essential mechanical tools like a hammer, measuring tape, wrench, screwdriver, or perhaps a braai tool kit, these make great housewarming gestures. If your hosts have moved into their first home chances are that they have not even considered tool kits until they need them.
A fancy candle
A nice candle can evoke feelings of warmth and a sense of belonging in a home. You can opt for pretty tea light candles with a fragrance diffuser set or larger scented candle to customise the ambience of the room. Don't forget to include a lighter or a box of matches with the candle as well, these things are bound to go missing when moving.
The ideal gifts you can give to your gracious hosts are the ones that are both practical and sentimental. The best bet is to choose a housewarming gift that suits their style and personality which will add value in their new home. Contact Hermanus Property Sales today if you or your friends are in the market for a new property.
Author:Hermanus Property Sales.
Contact:Hermanus Property Sales.