---
Great Christmas lunch ideas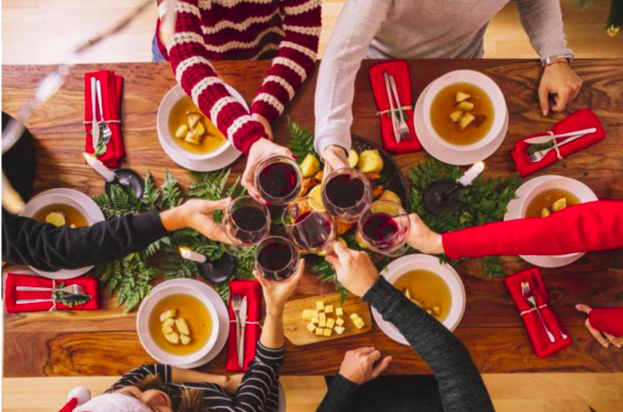 Are you planning to host an epic Christmas lunch this year, but have no idea what you should prepare? Do you go with three main dishes or four? What about appetising drinks to compliment the flavour of the scrumptious meal? Here are some much needed Christmas lunch ideas to wow your guests with:
For the table settings, play around with reds, greens, and golds to keep the Christmas spirit alive in your decor. Take out the fine china and shine your silvers, your guests are sure to love it. If you are in the beach then add earthy elements such as pebbles, candles, or greenery.
Leave a little note with your guest's name to add a bit of personalisation to the menu. A Christmas cracker is bound to add the fun element to your table. Do not forget to add ambience to your home by playing some cool Christmas songs.
Christmas lunch ideas can take a long time finalise and often planning your drinks tends to fall by the wayside. Savvy hosts can have a big batch of punch on hand for guests to help themselves. Cranberry Sangria, Pomegranate Ginger Paloma, Cranberry Mimosa, and Citrus Whiskey Punch are great Christmas punch ideas that your guests can have upon their arrival.
Christmas lunch menus should be planned days before the big day to ensure that you buy everything you need to make the perfect meal. In South Africa, it is customary for friends and family to share the cooking load by preparing some of the dishes.
While you are busy in the kitchen on Christmas Day, it is also important to enjoy time with friends and family who have come over to spend the day with you. Many family members are more than willing to lend a helping hand on the big day so accept the assistance if needed. Whatever it may be, these easy Christmas lunch ideas will certainly leave a lasting impression on your guests and in turn, they will remember the day as one of the best Christmas Day's ever.
Christmas is the time for connecting with family near and far, and these Christmas lunch ideas will help you spread the Christmas cheer this holiday season. Hermanus Property Sales wishes our clients a Merry Christmas and a prosperous 2020.
Author:Hermanus Property Sales.
Contact:Hermanus Property Sales.