---
Moving to Hermanus in the Summer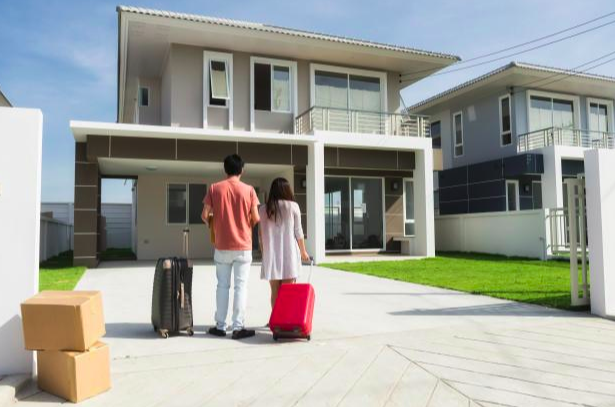 The daunting task of moving into a new home can be quite stressful, even though it marks the beginning of a fresh start. Moving in the summer months can relieve some stress as compared to the cold and miserable winter. When you think about it, the kids are on holiday and your schedules are a bit more flexible. But what exactly makes summer the best time to move to Hermanus?
Long days with lots of sun
As you know, moving over the summer means warmer temperatures in Hermanus. While this may result in a hot and sweaty packing and unpacking process, it beats doing it in chilly temperatures where you just want to have a cup of tea and snuggle up with a movie. During the summer months, the days tend to be much longer than winter - this allows you more time with extra hours of daylight to get more things done in the day. Also, if you are not hiring a moving company as a helping hand then summer days are in your favour. The nights are also warm making it a breeze to sort out your new home once the sun has gone down.
Kids and School
In South Africa, the new school year starts in January, while most tertiary institutions start in February. This makes moving homes in the summer ideal for kids as transferring schools in the middle of the term can disrupt their studying processes. It also gives children a few weeks to settle into the school and make new friends before the first term exams. It would be wise to do your research on the good schools in the area as soon as you decide to move. As a bonus, you will have extra hands to help make the moving process run smoother.
If you don't need it - Sell it!
While garage sales do not generally take place in the country, the concept of this American favourite can be found in weekend markets and online platforms. When packing up your stuff to take to your new home you also come across items that you no longer need. Instead of throwing them away, selling them to a local market vendor or placing them on sale online will help you earn a few extra bucks. In the summertime, homeowners often are looking to renovate their homes and may consider second-hand goods to complete their new look. The great weather further encourages people to shop at outdoor markets.
Becoming familiar with the town
If you are moving from another area into Hermanus, chances are that you will want to explore the town as much as you can to familiarize yourself. There is no better time than the summer to help you do this and it will help you build your new social circles. A few of the majestic sea creatures may still be in town, giving you the chance to dine with whales in Hermanus. You and your family will fall in love with the town and always have something to do once you have settled in your new home. From sea kayaking, sandboarding, wine tours and vineyards, to the lovely nature reserves in the area, Hermanus is a delight for all ages.
South Africa's property market often sees an upswing during the summer months. Both buyers and sellers aim to start the New Year on a good note by either making a sale or moving. It is also a great time to consider investing in a property in Hermanus as a source for extra income. Contact Hermanus Property Sales today for more information.
Author:Hermanus Property Sales.
Contact:Hermanus Property Sales.