---
Fall in love with your home again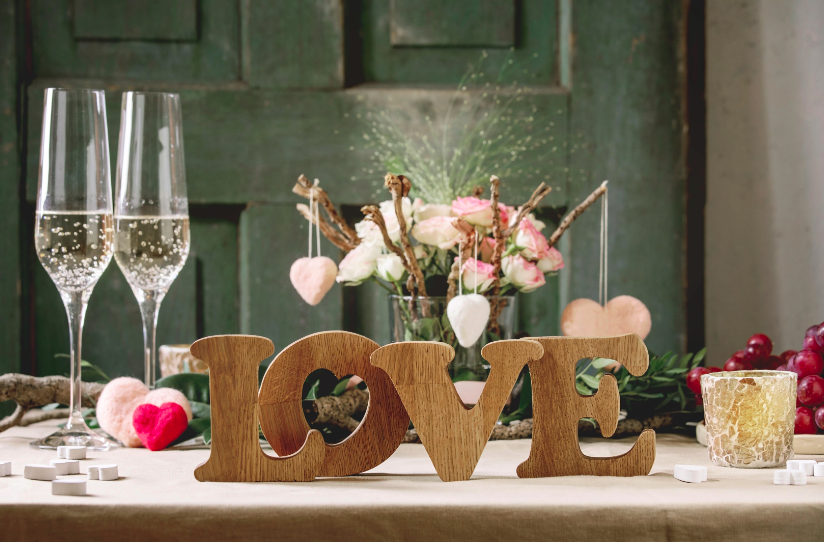 You know how new relationships have that 'honeymoon phase'? So does the connection between a home buyer and their new home. As the years pass, the excitement of owning a home can fade and chores for maintaining the home can be neglected. Before your home starts falling apart and become outdated, what better timing than Valentine's month to bring back the spark and fall in love with your home all over again.
Get inspired
The first step would be to find for the much-needed inspiration that you lack. Choose the room you would like to start with first. Let's say you decide to start with the living room. You and your family spend most of the time in there gathered around the television, this needs to be an inviting and cosy space. The internet is full of wonderful ideas. You can get fresh decorating ideas from Google, Pinterest, Instagram, magazines and just about anywhere. Involve your family, everyone should give their input if this is where you spend most of your time as a family.
A fresh coat of paint
Choosing the right colour paint for your room is an important decision, considering it is expensive and would probably last for a few years before you can change it the colour again. According to the room, pick the colour that all family members feel comfortable with. If you start with a neutral colour on the walls, it will provide you with a canvass to bring in pops of colour of your choice with things like scatter cushions, throws, pretty trinkets, etc. Classic Blue is the 2020 Pantone Color of the Year and is said to instil calm, confidence, and connection. You want to paint a feature wall in your living room.
Do not hoard
Often, our homes turn into a mess because there is just too much stuff in it. Old books, clothes from the 90s, tons of videotapes that you will never watch again - the list goes on. Say no to hoarding and get rid of the clutter in your home. If you do not need it anymore you can sell it, throw it away if it has no value, or donate it to someone in need.
Rearrange the furniture
While trying to change up the look of your home, try not to spend more than what you can afford comfortably. In other words, stick to a budget. You can cut down costs by simply rearranging your furniture instead of purchasing new ones. Moving around accessories will also give the room some affection. E.g. take the lamp in the lounge to the study and vice versa. Have some fun!
Change your lighting
Loadshedding is here to stay for at least the foreseeable future. As a result, you can do your bit by pampering your home with energy-efficient bulbs, which will give your home a stylish feel and help save energy. Solar energy panels will make your home look more eco-friendly and you will love the fact that you will save on your electricity bill because of them.
Scents in your home
Scented candles, natural air infusers, and bouquets of fresh flowers will make your home feel inviting, loving, and full of life while getting rid of stale air and bad odour. Aside from just changing the lighting atmosphere, candles also have a romantic effect, bringing us to the bright side of load shedding.
Create your comfort corner
A great way to love and enjoy your home is to make the best of your comfort spots. Think about your favourite areas in your home and spend a little time to customise them to your needs. Perhaps you have a quaint spot in the garden where you enjoy watching your flowers bloom - move a side table to the spot along with a comfortable chair to allow you to relish in a cup of tea or a good book while you take in the scenery.
Fall in love with your home all over again and relish in the characteristics that made you fall for this home in the first place.
Author:Hermanus Property Sales.