---
Sectional title living in Hermanus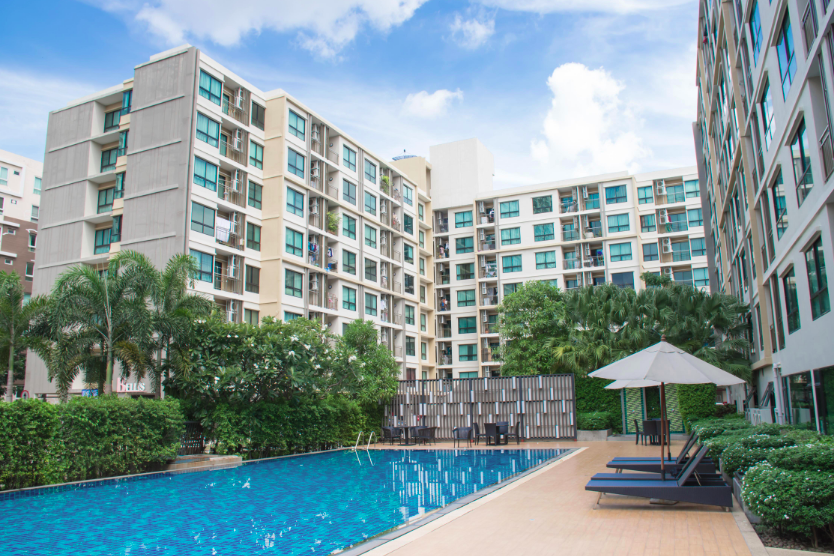 There are four types of home ownership in South Africa. These are share block, 99-year leasehold, freehold, and sectional title properties. Sectional title properties in Hermanus have increased in popularity over the past five years.
What are sectional title properties?
Sectional title properties are the separate ownership of units or sections within a complex or development. They are mainly townhouses, flats or apartments, duet houses, and can include property in gated estates. These establishments often have a common property, such as a swimming pool, clubhouse, or garden for everyone living there to use.
Caron Kobos, real estate agent at Hermanus Property Sales points out: "For first time sectional title home buyers we explain what a Body Corporate is and its function, the levy system and what that covers, the concept of exclusive and common property within the complex, and we provide them with a copy of the Management and Conduct Rules."
The body corporate is a collective name given to all the owners of units within that building. The main aim of a body corporate is to govern the building. A designated trustee within the Body Corporate is in charge of duties such as collecting monthly levies to pay for taxes, insurance, rates, and other municipality charges. The trustee is also tasked with ensuring that the owners and tenants comply with the building rules, arranging meetings, along with enforcing compliance with the Sectional Titles Act.
What is the Sectional Titles Act?
According to the South African Government the Sectional Titles Act 95 of 1986 aims to
- provide for the division of buildings into sections and common property and for the acquisition of separate ownership in sections coupled with joint ownership in common property;
- the control of certain incidents attaching to separate ownership in sections and joint ownership in common property;
- the transfer of ownership of sections and the registration of sectional mortgage bonds over, and real rights in, sections;
- the conferring and registration of rights in, and the disposal of common property;
- the establishment of bodies corporate to control common property and for that purpose to apply rules; and
- the establishment of a sectional titles regulation board; and
- to provide for incidental matters.
Pros
Secured living
Given that crime is a major issue in the country, many people are choosing to live in secured apartments and gated communities. Many of these complexes have top-notch security, such as patrol guards, CCTVs, and entrance control.
Makes life easier
Owning a sectional title property also means that the owner is not tasked with the upkeep of the building, but rather the body corporate. The owner does not have to worry about the gardening, refuse collection, insurance, or maintenance of the property. Avoiding the stress of these duties makes life easier for sectional title homeowners.
Cons
Restrictive rules and regulations
Sectional title properties are governed by rules and regulations. Breaking of these rules can often lead to fines.
Use of facilities
While it may be nice to have access to a pool that is always cleaned, the con is that other people also will be using it. Let's say you wanted to have a relaxed afternoon reading at the pool, however, other people who are also using the facility make too much noise. There is not much you can do as everyone have an equal right to be using the facility. There is also the possibility of facilities being overused during the holiday season.
Pet lovers
Most apartment blocks do not allow pets in the building. This can be a major con if you are a pet lover. Sectional title townhouses tend to be situated close together. It can be problematic if your neighbours do not like the sound of your dog barking at 2am.
If you are keen on owning a sectional title property in Hermanus as a home or a second investment property, contact Hermanus Property Sales today.
Author:Hermanus Property Sales.