---
10 Ways to Get Your House Ready for Storms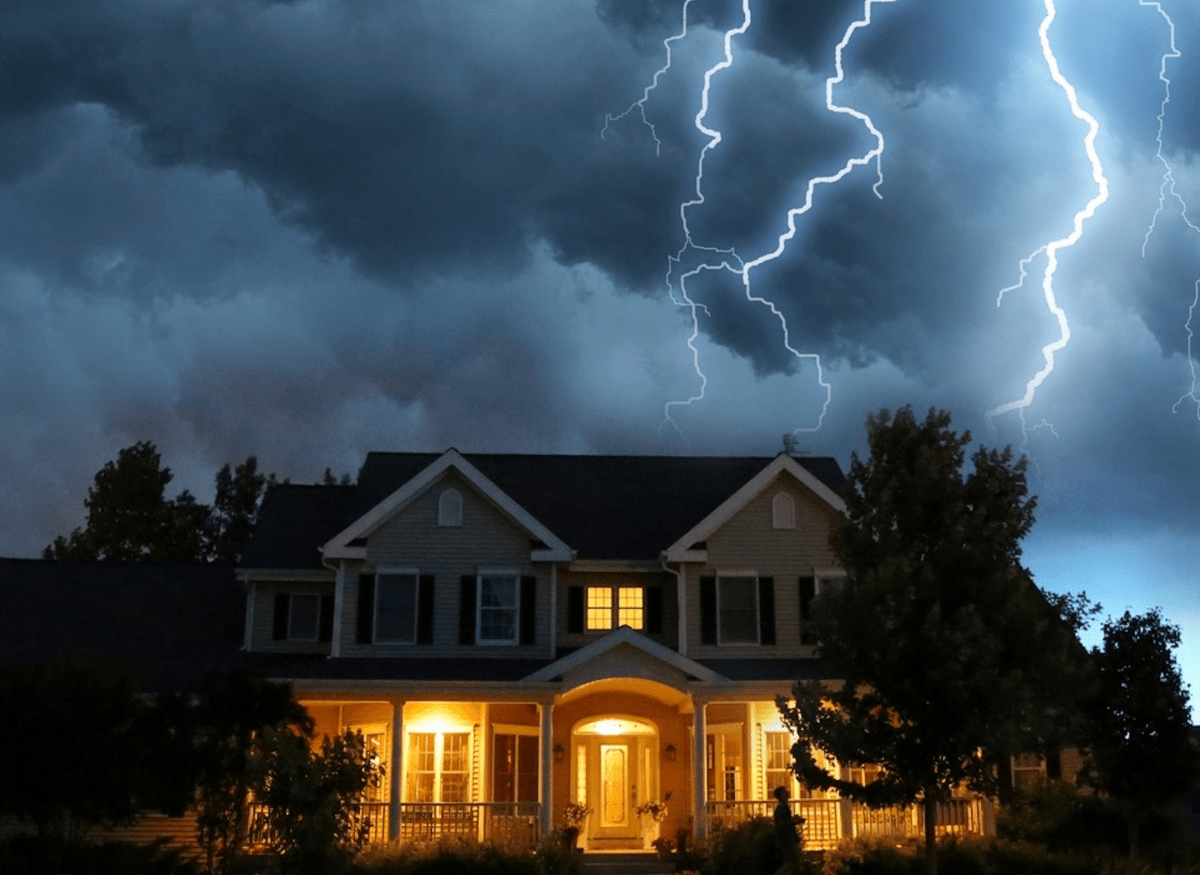 As severe weather continues to dominate the news, it pays to take heed and prepare for the worst, even if your home is not in the direct path of current storms. Here are 10 ways to get your house in order if you live in or near regions where storms and heavy rains are predicted.

A home that is not ready for rain can become a winter nightmare as water leaks through the roof and ceilings, floods the ground floor or basement, and compromises the home's structure.
Here are 10 things you can do now to get ready:
Clean your gutters and downspouts. When gutters and downspouts clog with leaves and debris, water overflows and spills down where it can damage walls and footings. If your house is beneath many trees, it's smart to clear the gutters at the beginning of the season, and then clean them again after the first rain to remove leaves and debris that wash down from the roof.

Check your roof, skylights, and flashing. The roof is the most obvious point of entry for rain. If checking your roof is more than you want to handle yourself, please hire a reputable service provider.

Repair gutters and downspouts. Fix loose, sagging, or leaking gutters and make sure downspouts carry drainage far away from the house.

Inspect the house siding. Check for damage, cracks, and holes. Seal up leaks with paintable or clear caulk. Make sure the paint is in good condition. If it is not, consider getting the house painted before winter really sets in.

Weatherstrip windows and doors to seal out drafts and minimize heat loss.

Consider buying a generator. In the event of a power outage, a portable emergency generator can provide enough power to keep a few important lights and appliances running. A whole-house standby generator (inverter) will automatically kick-on to keep the keep the whole house powered.

Cover and protect outdoor furniture, gas braais, outdoor equipment, and firewood with heavy tarps. Secure the tarps with ropes or heavy objects such as bricks.

If your property is in danger of being flooded, have materials such as sandbags or concrete edgings on hand to divert water to drainage areas.

Have trees trimmed, especially if they have become weakened by drought. When laden with rainwater, weak trees can snap or become easily uprooted.

Be ready for the worst. Assemble a disaster supply kit and have it readily accessible. Scan and store important documents on thumb drives or hard drives located away from your home (or on the Cloud). Consider flood insurance; be aware that your home may become flooded even if it isn't located in a high-risk area.

Credit: Don Vandervort - www.hometips.com/


Author:Hermanus Property Sales.
---
Continue renting or take the leap into the Buyers' Market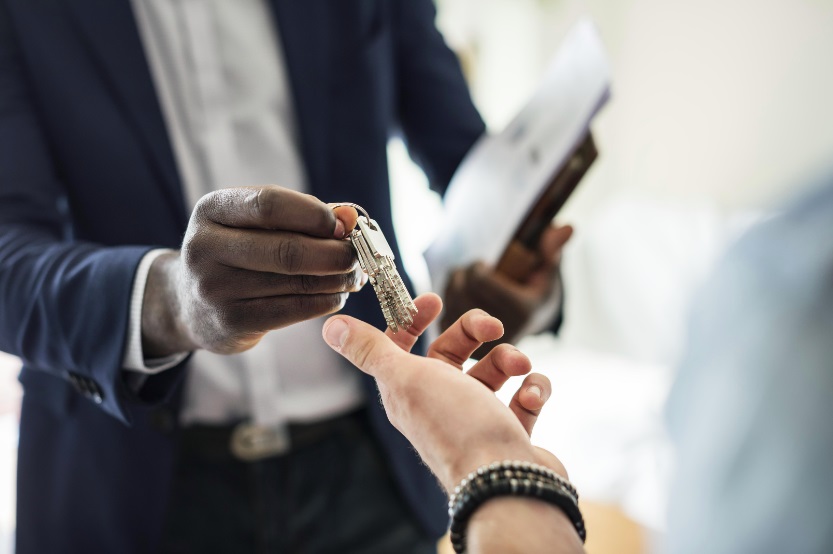 With all thanks to 2020 and the Novel Corona Virus, COVID19, the South African Reserve bank cut interest rates 5 times in one year leading to a prime lending rate of 7%, the lowest level since 1966.

The lower interest rates as well as lower transfer duties are leading buyers, who previously could not afford to buy a property and opted to rent, to enter the property market, while cheaper borrowing costs from major banks are enabling buyers to purchase bigger or more expensive homes.

The same trend is now seen in the beautiful town of Hermanus as property sales are increasing at a rapid pace, especially in the middle-priced segment. This could be the time to give up that lease and start to pay off your very own bond on your own home.

"First-time Buyers are streaming into the market, accounting for 54% of Ooba's mortgage bond applications processed in the third quarter, a 10% increase compared to the third quarter of 2019. During this period, Ooba recorded a 50% increase on Q3 2019 in the volume of home loan applications processed, the highest level of volumes in 13 years," said Dyer chief executive officer Ooba

On average a rental in Hermanus of R10,000 could afford you a home to the value of approximately R1,300,000, depending on monthly income and affordability. This changes the outlook of most tenants.

Let's weigh up the pro's and cons;

Advantages to owning a property:

• The value of a home will appreciate over time and if you decide to sell, you can earn a profit off the sale.
• You can alter the property, including décor changes, landscaping and renovations, to suit your needs and your style.
• You have the option to refinance your bond amount should you wish to withdraw a large amount of money to pay for major purchases.
• There is an opportunity to save money in the long term as there are possible tax deductions related to income-generating properties.

Advantages to renting a property:

• Renting a property allows more flexibility than owning a home. This is ideal for those who could be faced with sudden changes such as a job relocation. Renting requires no long-term commitment from a Tenant, and is the best option if you don't intend on staying in one place for a long time.
• As a Tenant, there is the possibility of living in an area in which you could not afford to buy.
•The only insurance required by a Tenant will be to cover the contents of the home, while all maintenance work on the property is for the Homeowner's account, as is homeowners insurance.
• After paying rent, a Tenant may have additional money which they can use to invest elsewhere, whether it is saving towards buying a house or investing in the stock market, and need not worry about putting additional funds into a home loan.

For more current information about buying a property in the area you are renting, contact our friendly area experts at Hermanus Property Sales.


Author:Hermanus Property Sales.
---
Do I pay taxes on inherited home sale?
A property tax or millage rate is an ad valorem tax on the value of a property, usually levied on real estate. The tax is levied by the governing authority of the jurisdiction in which the property is located. This can be a national government, a federated state, a county, a geographical region or a municipality.
< Property tax has been in existence for at least three millennia. It is common throughout the world and has often been the subject of debate. The tax base may be the land only or the land and the buildings.
Which property taxes should one know in South Africa?
Transfer Duty

Any property acquired in a sales transaction is subject to transfer duty. The South African tax rates for transfer duty are progressive at the following rates:
0 - R900,000 - 0%
R900,001 - R1,250,000 - 3% of the value above R1 000 000
R1,250,001 - R1,750,000 -R10,500 + 6% of the value above R1,250,000
R1,750,001 - R2,250,000 - R40,500 + 8% of the value above R 1,750,000
R2,250,001 - R10,000,000 - R80 500 +11% of the value above R2 250 000
R10 000 001 and above - R933 000 + 13% of the value exceeding R10 000 000
Transfer duty is payable by the person acquiring the property, and should be paid within six months from the date of acquisition to avoid incurring interest.
Tax on rental income

If you receive income from a rental property, you should declare this on your income tax. Though you will be taxed on this income, be sure to declare your expenses because certain ones - like agent fees, some insurance, and advertising - can be deducted.
Donations tax

Donations tax is a South African property tax payable on the value of any property disposed of as a donation. This is set at 20% of the property value up to R30 million, and 25% on properties valued at more. The tax is payable by the donor. It needs to be paid by the end of the month following the month in which the donation was made.
Capital gains tax

Capital gains tax is not a separate tax in South Africa but instead forms a part of income tax. Thus, any profit when selling an asset is subject to the same rates as South African income tax.
Inheritance tax in South Africa

Estate duty is the name for inheritance tax in South Africa, which is a property tax payable on all estates with a net worth in excess of R3,500,000. The tax rate in South Africa for estate duty is 20% of properties worth up to R30 million and is 25% of properties worth more than this. The South African government has agreements to avoid double death duties with Botswana, Lesotho, Swaziland, Sweden, the United Kingdom, the United States, and Zimbabwe.
Retirement property

Those who retire in South Africa pay estate duty on property, wherever it is, in the event of their death. Properties located outside of South Africa are exempt if they were acquired prior to residency or were inherited from or donated by someone who is not a South African resident.
What type of inheritance tax on home should one know in South Africa?

Inheritance tax is a tax placed on a person who inherits assets through a person who has died. In South Africa, inheritance tax is only applied to property as estate duty, or money or property that's left to someone by the deceased as a donation or gift. Assets in an estate can include things like immovable property (a house), movable property (a car, furniture, or heirlooms), cash, or shares in a company. An estate is comprised of all remaining assets after all of the estate's debts are paid off.
Who has to pay inheritance tax in South Africa?

You don't have to pay tax on what you inherit as it's not included in your gross income, however, the estate of a deceased is subject to a 20% tax called estate duty. This means that tax is paid on the estate before it goes to the beneficiary or beneficiaries, and the beneficiaries don't have to pay tax anymore on what they receive. Normally the executor of the estate is responsible for paying the estate duty. Any donations or gifts that you receive before someone passes away are treated differently taxwise. There are also monetary limits and exemptions to the rules.
Non-resident inheritance tax

Non-resident and resident foreigners who inherit an estate in South Africa pay estate duty at the same rate. However, residents will pay estate duty on their combined worldwide assets, while non-residents will only be taxed on their South African property. Non-residents are exempt from paying donations tax. You may also be subject to inheritance laws in your home country, so you should check with a local attorney or government bureau.
What is estate duty?

Estate duty is levied on the worldwide property and deemed property of a natural person who is ordinarily a resident in South Africa and on South African property of non-residents. Various deductions under section 4 of the Estate Duty Act, 1955 are allowed to determine the net value of the estate. An abatement of R3.5 million is allowed against the net value of the estate to determine the dutiable value of the estate. The estate duty is levied on the dutiable value of an estate at a rate of 20% on the first R30 million and at a rate of 25% on the dutiable value of the estate above R30 million.
When is estate duty due?

Estate duty is due within 1 year of date of death or 30 days from date of assessment, if assessment is issued within 1 year of date of death. Currently, interest is levied at 6% p.a. on late payments.
Who is responsible for collecting and how does one declare estate duty?

SARS is responsible for collecting the estate duty. Even if estate duty is not payable you have to inform SARS that the person is deceased. An executor must notify SARS of the death by sending an email to SARS.
The executor will calculate the estate duty payable when preparing the liquidation and distribution account. The executor must complete the Estate Duty Return (Rev267) and must submit the return, together with the liquidation and distribution account to the Master of the High Court as well as to SARS.
The above in a nutshell is what's involved when it comes to tax on an inherited home sale.
Author:Hermanus Property Sales.
---
How to protect your home from COVID-19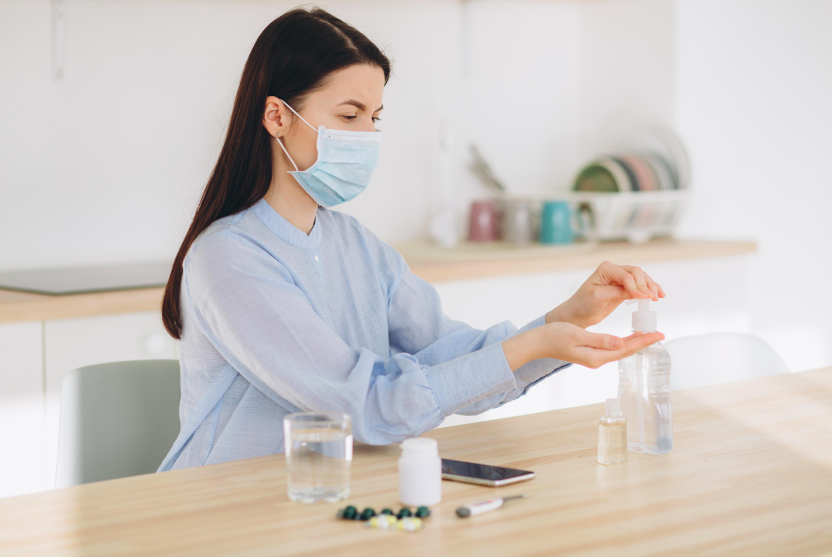 As South Africa eases into a national lockdown it is still vital to protect yourself and your family from contracting the coronavirus.
What is coronavirus?
Just to recap, the coronavirus disease (COVID-19) is an infectious disease caused by a new virus. This deadly disease causes respiratory illness (like the flu). Symptoms include a cough, fever, and difficulty breathing.

The coronavirus disease spreads through contact with an infected person when they cough or sneeze. It also spreads when a person touches a surface or object that has the virus on it, then touches their eyes, nose, or mouth. You can protect yourself by washing your hands frequently, avoiding touching your face, and avoiding close contact (1.5 meter) with people who are unwell.

Here are some suggestions to keep your home safe from the coronavirus disease outbreak.


Clean regularly
Clean an area or item with soap and water or another detergent if it is dirty. Then, use a household disinfectant. A great disinfectant will have alcohol solutions with at least 70% alcohol. Ensure that the product is not past its expiration date and follow the manufacturer's instructions for application. Never mix household bleach with ammonia or any other cleanser. Keep the surface wet for several minutes to ensure germs are killed.

Clean frequently touched surfaces such as tables, doorknobs, light switches, countertops, handles, desks, phones, keyboards, toilets, faucets, sinks, etc. regularly. It takes hours for the virus to die from these surfaces. Safety precautions include wearing gloves and making sure you have good ventilation during the use of the product.

In addition, soft surfaces such as carpeted floors, rugs, and drapes can be cleaned using soap and water or with appropriate cleaners. Leave them out in the sun to dry since at this time there is speculation that the virus cannot survive for a long time in higher temperatures.

Wash your hands often and for at least 20 seconds to kill viruses or bacteria after you have cleaned these surfaces.


Doing laundry
For clothing, towels, linens and other items, you should wear disposable gloves when handling laundry. Wash your hands with soap and water as soon as you remove the gloves. Do not shake dirty laundry or hold it against your body. If you need to go out during the lockdown ensure that you remove your clothes before entering your main areas in your home.


Clean your hands often
Wash your hands every 30 minutes with soap and water for 20 seconds. Do not leave the tap running while doing so. Always wash your hands immediately after removing gloves and after contact with other people. If you do not have immediate access to soap and water then use a hand sanitizer that contains at least 70% alcohol.

Important times to clean your hands include:

• After blowing one's nose, coughing, or sneezing

• After using the toilet

• Before eating or preparing food

• After contact with animals or pets

• Before and after providing routine care for another person who needs assistance (e.g. a child)


Food and utensils
It is advisable to handle dishes and utensils using gloves. In addition to this, wash dishes using gloves and hot water or use a dishwasher.

Many supermarkets are still offering online shopping and delivery services. Ensure that you handle your shopping using gloves and do not make close contact with the delivery person. Rather have them place your parcel on a spot and when they are far enough then go to it. Don't forget to wash your hands after unpacking your groceries.


Caring for a sick family member
If a member of your family has fallen ill they should stay separated. Choose a room in your home that can be used to separate sick household members from those who are healthy. The ill person should eat (or be fed) in a separate room and use a separate bathroom, if possible. Try to clean the person's room as often as possible while taking necessary precautions for your own safety.

These are trying times for South Africa and the rest of the world. Your safety precautions will help flatten the curve and give us the courage and faith to get through this together.


Author:Hermanus Property Sales.


---
How to make money from home during a lockdown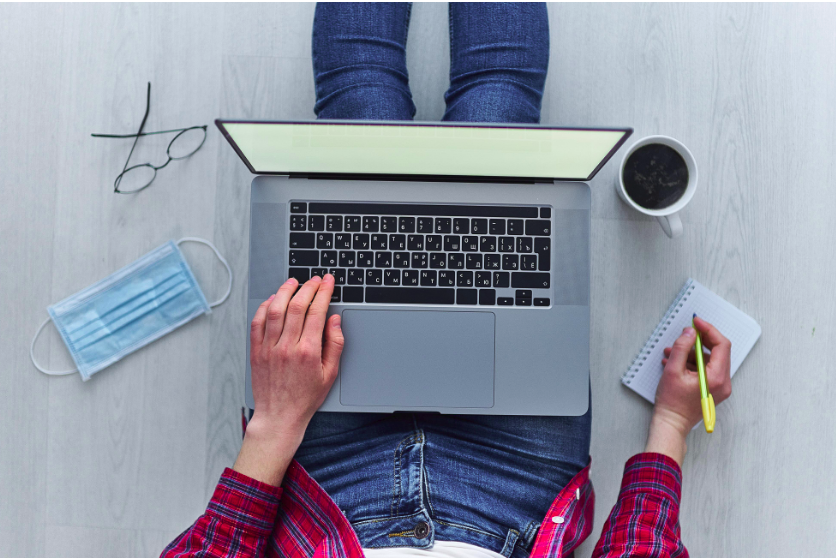 The national lockdown has changed the way South Africans view the working world. While we watch essential workers face each day risking their lives for others, non-essential workers are left to the confinement of their homes. Companies now join the remote workforce of millions of businesses across the globe.

Although some jobs can be done from home, many self-employed people will not be able to receive an income for the 21 days. In some instances, the government has made provisions for assisting small businesses impacted by the coronavirus via a debt relief fund, however, some businesses may not even qualify.

So what do you do in these trying times? The answer: find the best opportunity to work from the comfort of your safe home. These are some of the top ideas we have put together to help you make money from home during a lockdown:


Online surveys
Online surveys in South Africa give you a chance to respond to questions for money. Earnings through this venture are only meant to supplement your income as they have minimum returns. You will need access to a computer and a reliable Internet connection for this type of income. Survey assessments are usually sent through emails on a daily or weekly basis. Be vigilant and do your research on the company before signing up because some websites can be scams that should be avoided.

Online focus groups are like in-person focus groups and require more time and concentration than online surveys. The general conception is that you have to join a panel and engage on a certain number of issues. Online focus groups are more selective than online surveys but they tend to pay much better.


Sell your skill
If you fancy yourself as a word wizard, graphic designer, video editor, and the like, then freelancing sites may just be your money-maker. Some of these freelancing sites include Fiverr, Upwork, Go transcript, among others. Skills that you can sell on these sites include article writing, web content writing, blogging, copywriting, technical writing, editing and proofreading, data entry, logo designs, invitations, short videos, animated videos, and more. These sites reach an international audience and ensure that you get paid a decent amount of money for your work.

E-books and video tutorials are a fantastic and lucrative way of earning money online. For example, if you are a plumber, you can create a series of e-books or videos such as, "step-by-step guide to doing it yourself." The key is to keep it simple to understand. You can offer it as a download through services such as PayLoadz.


Get paid for reading
If you enjoy getting lost in a great book then this is the perfect time to earn money from something you love. Many international publishers pay top dollars, yes dollars for book reviews. Books can be digitally read, eliminating contact with delivery services and book stores.

You can also earn some money from video game reviews, beauty product reviews, film reviews, and more.

If you do not need to make more money during this lockdown period it would be wise to learn a new skill. The most important thing is to keep your home safe and avoid contracting the coronavirus at any cost. Help flatten the curve by physically distancing yourself from others. Stay healthy!


Author:Hermanus Property Sales.


---
Archive
March 2020 Sectional title living in Hermanus
March 2020 Cost of building your dream home in Hermanus
February 2020 Fall in love with your home again
February 2020 Things to do before moving into a new house
January 2020 How to stick to your budget in 2020
January 2020 Moving to Hermanus in the Summer
December 2019 Great Christmas lunch ideas
December 2019 Great housewarming gift ideas
December 2019 Going on holiday? What about your furry friends?
November 2019 Gardening 101 - Expert tips for beginners
October 2019 Hermanus blooms with flowers
October 2019 Freshen up your Hermanus home for Spring
September 2019 Why your new home should be in Sandbaai
September 2019 Make you Hermanus home less toxic
August 2019 New to the area? Here's how you keep your Hermanus home safe
August 2019 Live your golden years in Hermanus
July 2019 Explore and dine with whales in Hermanus
July 2019 Buying a new home? Here's why Onrus should be on your radar
June 2019 Ways to prepare your home for winter
June 2019 Things to know before you buy a home
May 2019 The benefits of working from home
May 2019 Securing finance to invest in Hermanus
April 2019 How to buy property in the digital age
April 2019 Tips on how to save for a home
March 2019 Reasons to love Hermanus
March 2019 How to stage your home
February 2019 Tips to sell your home quickly
February 2019 Top home organizing tips for 2019
January 2019 Keep your home and family safe this festive season
January 2019 Budget tips for new homeowners
December 2018 How to revamp your home for the holidays
December 2018 Hidden costs to consider when buying a home
November 2018 How To Start Your Property Investment Journey
November 2018 More People Taking Up Residence In Hermanus
October 2018 Getting Your Home Ready For Sale This Spring
October 2018 Five Reasons To Invest In Hermanus
September 2018 Modernity and History Meets in Voelklip
September 2018 Making Your Home More Pet-Friendly
August 2018 Westcliff: Affordable Coastal Homes in Hermanus
August 2018 Keep Your Property's Value By Keeping it Maintained
July 2018 Should You Buy a Lock-up-and-Go Holiday Apartment?
July 2018 Beautiful Sea Views in Berghof
June 2018 Find What You Have Been Looking for: Fernkloof Golf Estate
June 2018 Your Home Buying Questions Answered
May 2018 Heaven is a Place in Hermanus
May 2018 The Benefits of Bungalow Living
April 2018 Should You Buy a Second Home as an Investment?
April 2018 Auvergne: Vermont's New Exciting Residential Estate
March 2018 Building Your Dreams in Chanteclair, Hermanus
March 2018 A Cost Effective, Eco-Friendly Guide to a Healthier Household
February 2018 Smallholding Promises Holistic Lifestyle for R18m in Hermanus Lagoon
February 2018 What You Want to Know about Refinancing
---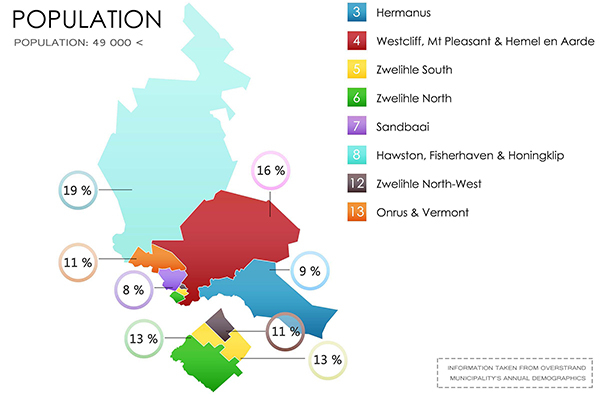 The main business sectors of Hermanus include:
Schools and Care Facilities
Schools in Hermanus vary from public to private and include pre-primary schools to high schools. UNISA students are also able to take their exams and tests at the Fernkloof Hall, making this a great place for all study types.
Accommodation
With the constant influx of tourists in and out of season our accommodation choices range from Hotels to Backpackers, with all of them making sure that your stay is an unforgettable one.
Food & Wine
Hermanus offers so many different restaurants for all tastes, from fresh seafood to a quick takeaway. The wines on offer are also various and can be found a local wine retailer or at the wine farms themselves along the Hemel en Aarde (Heaven and Earth) Valley.
Shopping & Supermarkets
Hermanus hosts many unique and beautiful boutiques within its limits, which cater for almost every style of clothing that one could want. The supermarkets and superettes are also plentiful, with brands like Woolworths, Checkers etc. being found in the centre of town.
Medical Facilities
Hermanus houses both private and public hospitals, all of which are kept in great condition. The provincial hospital on the edge of town has been upgraded to ensure that all patients are cared for correctly.
Tourist Attractions & Activities
There are many attractions and activities that families, couples, adrenaline junkies and relaxed tourists can enjoy. Each activity/attraction is tailored to you, making it a fantastic and memorable experience.
Real Estate
With Hermanus booming it is little wonder that the real estate market has increased. From holiday homes to permanent homes, from seafront to mountainside; Hermanus offers the buyer a vast array of choices.
Arts & Culture
The beauty and magic of Hermanus has attracted many famous artists. The town has thus become home to a number of Galleries that house both local and international works.
Sport & Leisure
If you're on holiday or living here, health is important and Hermanus offers many different gyms, health shops and training facilities for all ages and abilities.
This is only a fraction of what our beautiful town has to offer and is the perfect place to settle down and enjoy a calm and scenic living experience. If you're thinking about relocating to this beautiful seaside town feel free to view the beautiful houses and apartments for sale through Hermanus Property Sales.